President Richard Davenport Announces Retirement at End of Upcoming Academic Year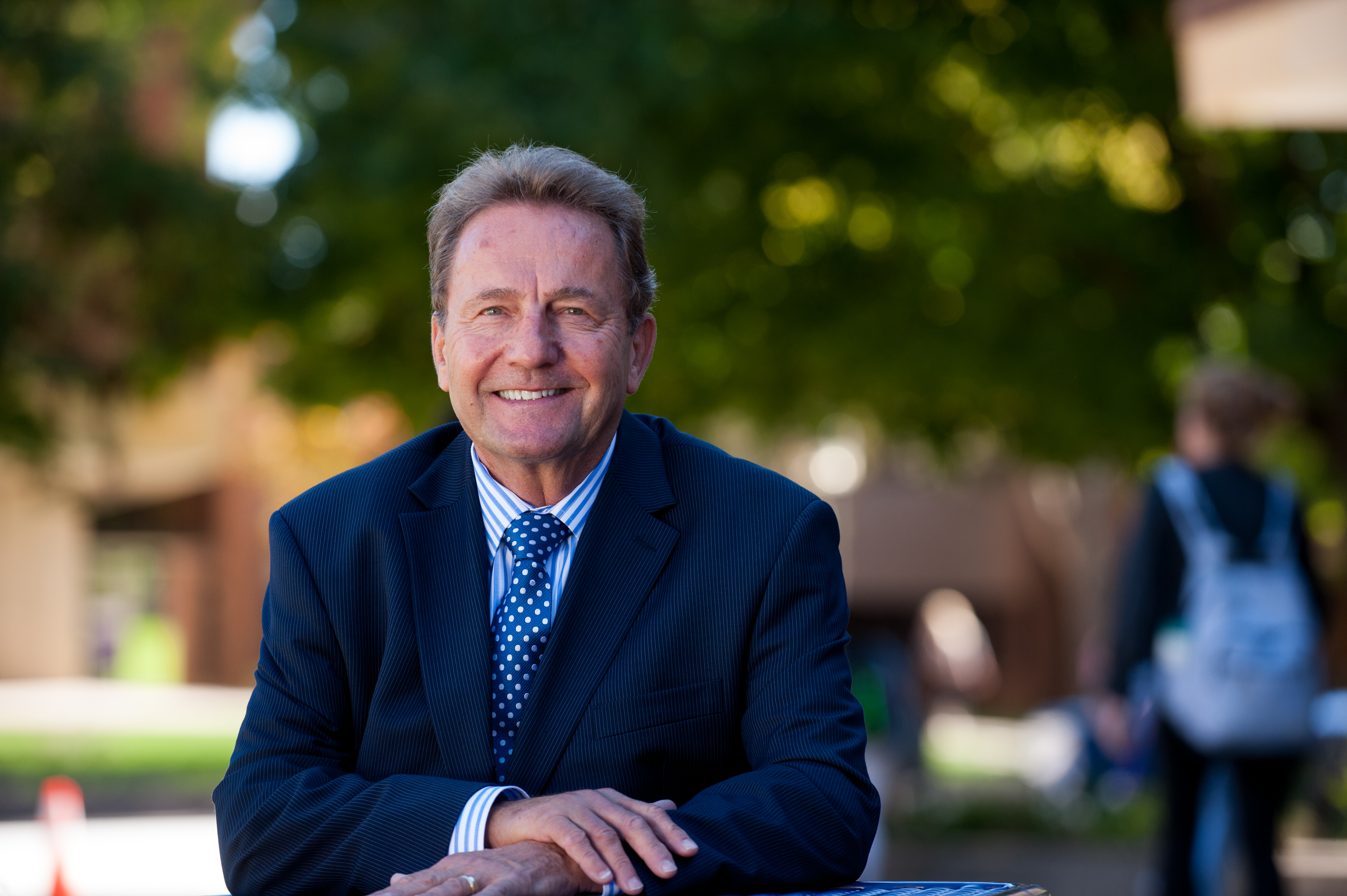 Mankato, Minn. – Minnesota State University, Mankato President Richard Davenport (pictured) announced today that he will retire at the conclusion of the upcoming academic year (effective June 30, 2021), which will be his 19th year as Minnesota State Mankato's president.
"After much reflection, I have decided it is time for me to start the next chapter in my life," said Davenport. "I am proud of our University community and how we have pulled together during this challenging time and shown our perseverance, creativity, adaptability and our Maverick family spirit. I am confident that the lessons we are learning and the changes we have and will continue to make will affirm our status as the best public university in the state and region and as the Minnesota State system's flagship university."
Davenport, the 12th president in Minnesota State University, Mankato's 152-year history, was appointed president by the Minnesota State system's board of trustees on Feb. 22, 2002. He assumed his responsibilities as president on July 1, 2002.
Davenport's tenure as president is longer than any other currently serving president at any Minnesota college or university.
"President Davenport has been an exemplary leader, and Minnesota State University, Mankato has grown and thrived while he has been at the helm for the last 18 years," said Devinder Malhotra, chancellor of the Minnesota State system. "Due to President Davenport's passion, commitment, and leadership, the University is well positioned to secure its future and is well placed among institutions of higher education within the state, in the Midwest region, and indeed, in the nation. I will begin the search to identify the 13th president of Minnesota State University, Mankato in earnest this fall."
Davenport began his university career at Iowa State University in 1970 and continued there for seven years until his appointment in the former Minnesota State University System.
Prior to joining Minnesota State Mankato, Davenport served as provost and senior vice president for academic and student affairs at Central Michigan University in Mt. Pleasant, Michigan. He joined Central Michigan University in 1990 and while there held various senior positions and served as tenured full professor. He served as dean of the graduate school and associate vice president for academic affairs at Western State College of Colorado in Gunnison, Colorado, from 1986 to 1990. From 1980 to 1986 he was chairperson and professor in the Winona Tri-College/University Cooperative Program in Communicative Disorders, which included Winona State and St. Mary's Universities and the College of St. Teresa. He was an assistant professor in speech science, pathology and audiology at St. Cloud State University from 1977 to 1980.
During his teaching experience, Davenport received several awards for teaching excellence and in his administrative roles has emphasized teaching excellence, scholarly work and promotion of student learning as primary goals for faculty.
Davenport earned his bachelor of arts degree in speech and hearing disorders at the University of Nebraska at Kearney, his masters of science degree in speech and hearing science at Colorado State University, and his doctor of philosophy degree in higher education administration at Iowa State University.
Davenport received a Distinguished Alumni Award from the University of Nebraska at Kearney in October 2019.
He has served as the chair of board of directors for the Western Collegiate Hockey Association and Northern Sun Intercollegiate Conference and on the board of directors for Greater Mankato Growth. Davenport has also served on the American Association of State Colleges and Universities (AASCU) Committee on Economic & Work force Development and the board of the Minnesota Center for Rural Policy and Development.
For more information, members of the media should contact Dan Benson, the University's director of media relations, at daniel.benson@mnsu.edu.
Minnesota State Mankato, a comprehensive university with 14,297 students, is part of the Minnesota State system, which includes 30 colleges and seven universities.