Department of Theatre & Dance Presents the 2020 Fall Dance Concert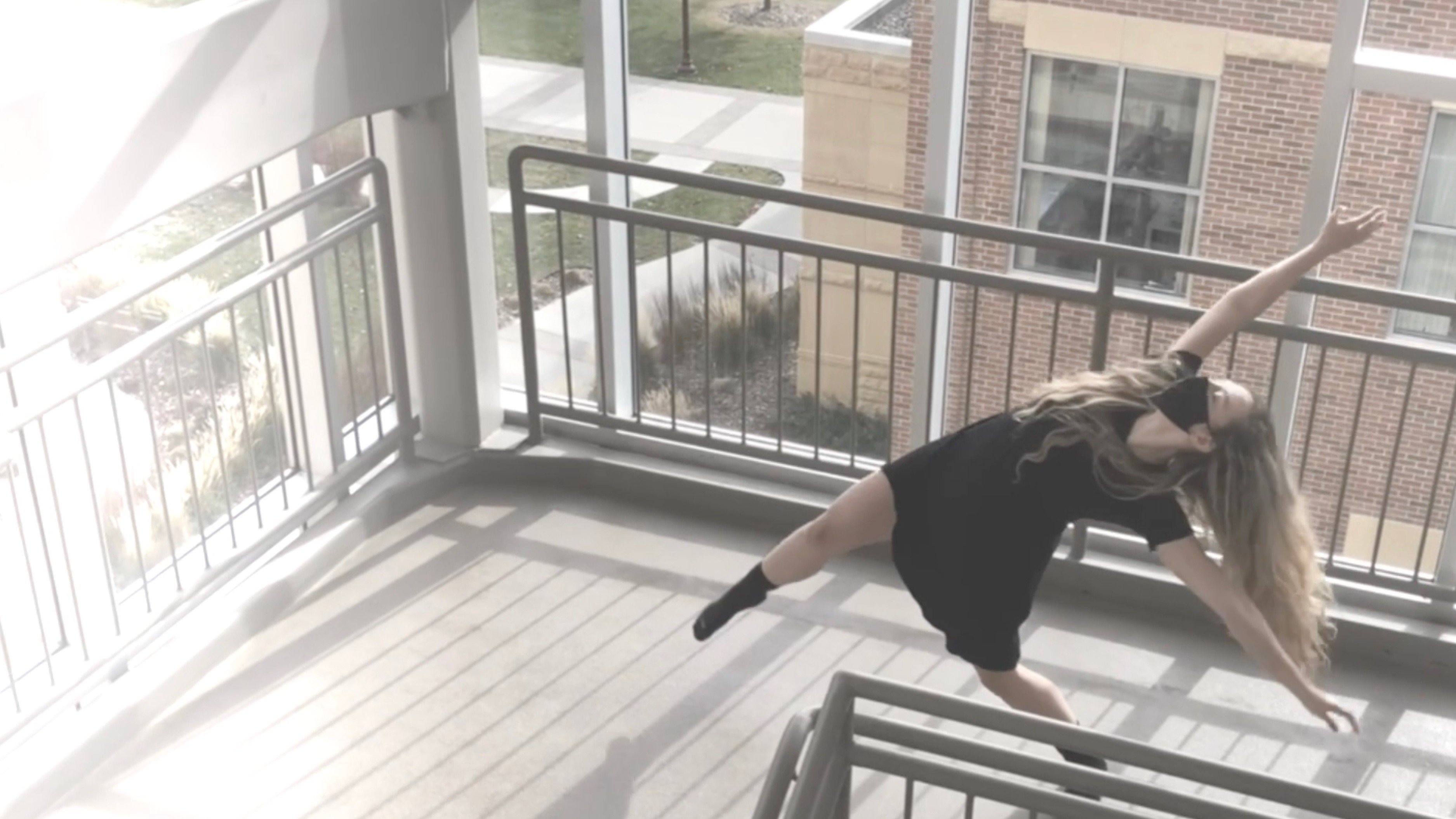 Photo courtesy of Minnesota State Mankato Department of Theatre & Dance.
MANKATO – The Minnesota State University, Mankato Department of Theatre and Dance 2020 Fall Dance Concert is available to stream through the month of December. The concert is available for viewing at no charge by visitingMSUDance.com, or by visiting the Department of Theatre and Dance on Facebook.
Due to the COVID-19 pandemic, and the University decision for all classes to be online between Thanksgiving and winter break, the decision was made early in the semester to record and stream the fall dance concert. While it's not ideal, and unfortunate for the students and the audiences to not hold the concert in person, it is a unique opportunity for a wider audience to see the concert, and the concert itself serves as a remarkable snapshot in time of our world: socially distanced and masked performers making great sacrifices to present their art.
The concert is filmed in various locations, and the director/choreographers filmed the performances in a way that feels very intimate. The dances aren't filmed in a single performance space from one vantage point, instead, the videographer moves around the spaces and the audience is able to see the performances up-close, as if they're in the room with the performers.
"What could have been a lifeless, halfhearted shadow of our live performance, is instead an abundant, heartfelt explosion of life," says Daniel Stark, director of the dance program at Minnesota State Mankato. "It is brimming with life and passion. It is beautiful, disturbing, peaceful, angry, joyful, painful, funny, powerful, sad and inspiring."
The 2020 Fall Student Dance Showcase is also available for streaming by visiting MSUDance.com.

For more information, contact Corrie Eggimann, director of public relations for Minnesota State Mankato's Department of Theatre and Dance, by email at corrie.eggimann@mnsu.edu or by phone at 507-389-6663.
Minnesota State Mankato, a comprehensive university with 14,604 students, is part of the Minnesota State system, which includes 30 colleges and seven universities.