Graduate of Minnesota State Mankato Receives Fulbright Grant to Study in Germany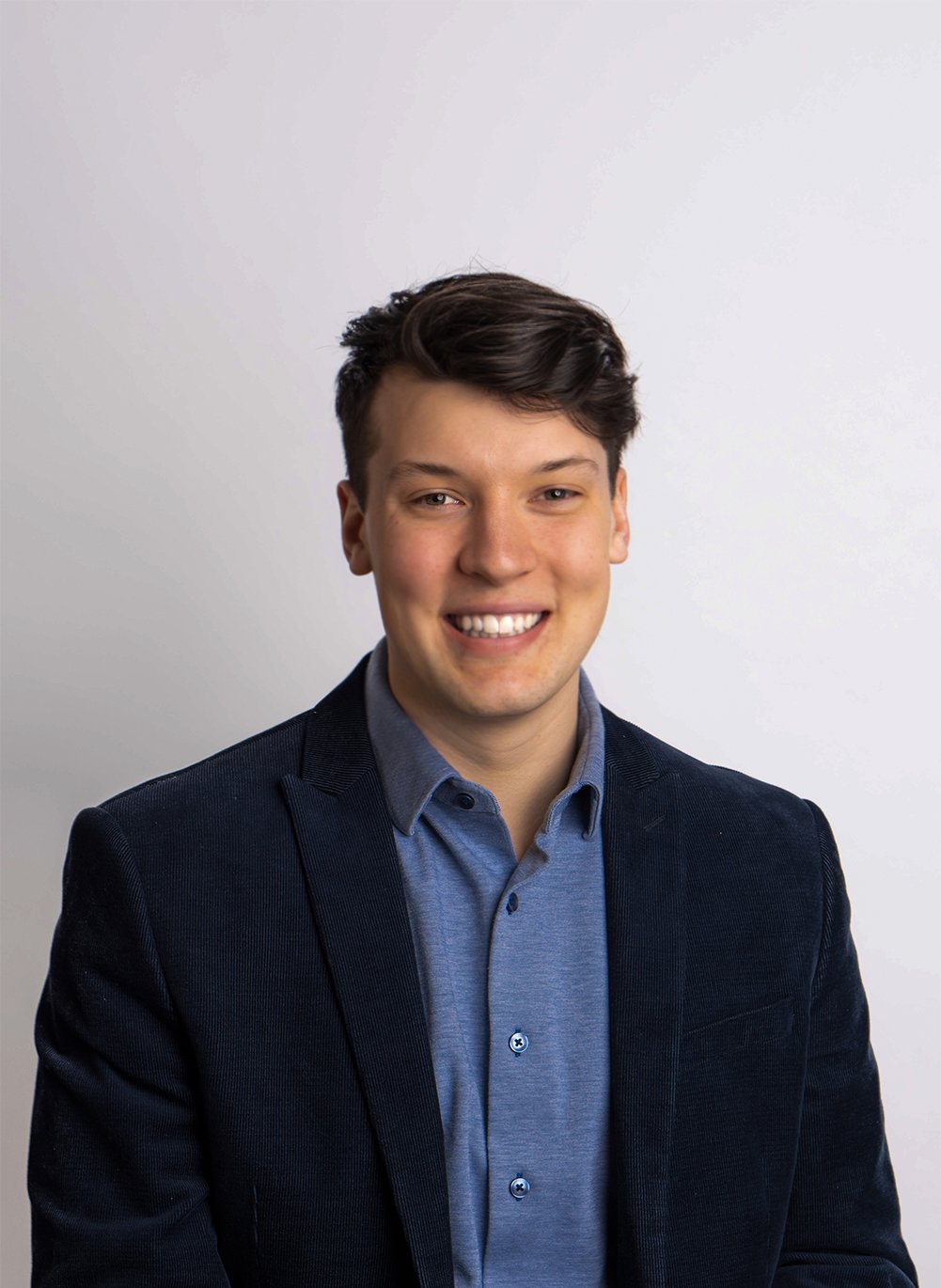 Mankato, Minn. – Colton Corcoran (pictured at right), who graduated from Minnesota State University, Mankato in May with a bachelor's degree in civil engineering, recently won a Fulbright Grant to pursue studies in Germany for the 2022-2023 academic year.
Corcoran, a 2017 graduate of Loyola Catholic School in Mankato, was awarded a Fulbright Study/Research Award and will be attending the Technische Universität (TU) in Dresden, Germany beginning this fall.
Corcoran's responsibilities include developing his proposed research project, "Achieving Structural Sustainability through Timber Education."
This research project will explore new, existing and historic timber construction practices with the aim of gathering, condensing, and communicating that information to structural engineers, manufacturers, contractors and anyone else interested in timber construction. The project's overarching intent, according to Corcoran, is to reduce the environmental impact of the construction industry through centralized education and awareness.
Corcoran will also be attending TU Dresden's "Advanced Computational Civil Engineering Structural Studies (ACCESS)" master's program, in which he will study computational mechanics, numerical structural analysis, structural modeling and advanced construction.
As part of the grant, Corcoran will also take part in cultural exchange, including exploring co-curricular activities, taking part in local and national festivals and learning more about German and European life while abroad.
Corcoran said his goals include continuing study at TU Dresden to complete the ACCESS master's program, and then to become a leader for more socially and environmentally sustainable buildings with a structural engineering lens, either through industry or higher education. He said he intends his career path to focus on developing knowledge surrounding environmentally responsible construction methods and systems so that communities can become safer and healthier.
Corcoran used resources in Minnesota State Mankato's Office of University Fellowships in his pursuit of this award. For more information on the Office of University Fellowships, see www.mnsu.edu/fellowships.
The Fulbright Program also offers study/research grants for students in any discipline. For more information on Fulbright Study/Research Grants, see https://eca.state.gov/fulbright/about-fulbright/fulbright-program-overview.
Minnesota State Mankato, a comprehensive university with 14,546 students, is part of the Minnesota State system, which includes 30 colleges and seven universities.