Minnesota State Mankato Foundation's FY21 Fundraising Highlighted by Record-Breaking Year of Providing Foundation Support for Students
FY21 philanthropy total supporting University was third highest in Foundation history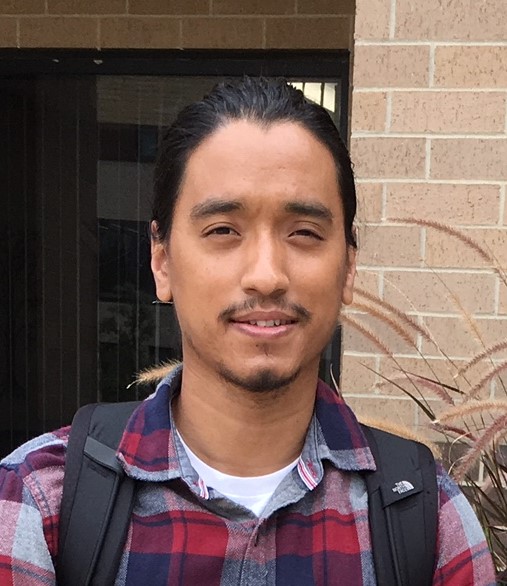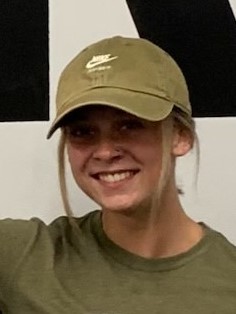 To learn how student scholarships have helped Minnesota State Mankato students Srijan Shahi (pictured above left) and Montana Tolzman (pictured above right), read the Mankato Free Press article at the link below.

2021 Minnesota State University, Mankato Foundation Impact Report

Mankato Free Press coverage
KTOE radio coverage
KEYC TV coverage

Mankato, Minn. – The Minnesota State University, Mankato Foundation announced that it awarded more than $2.07 million in grants and scholarships to 1,062 students in fiscal year 2021 (year ending June 30, 2021), marking the first time in its history that the Foundation has awarded over $2 million in student support.
The Foundation raised a total of $12.78 million in fiscal 2021, the third-highest single-year fundraising total in its 63-year history, contributing to the Foundation endowment level reaching $70.39 million – its highest ever – at the end of fiscal 2021.
"Providing financial support and assistance to our students is extremely important to their success," said Minnesota State Mankato President Edward Inch. "Every grant and scholarship make a difference in student retention. We greatly appreciate the ongoing generosity and support from our donors, and we sincerely thank them for investing in the future leaders of our state."
According to Minnesota State Mankato's Division of Institutional Analytics and Strategic Effectiveness, grants and scholarships are key factors in student retention. Minnesota State Mankato students receiving an institutional grant or scholarship of $1,000 or more showed a 7 percent to 11 percent increase in retention over the past three years.
The amount of student grants or scholarships awarded by the Foundation in the previous three years was $1.73 million in fiscal 2018, $1.45 million in fiscal 2019 and $1.71 million in fiscal 2020.
The $12.78 million raised by the Foundation in fiscal 2021 was an increase of 17.6 percent over fiscal 2020. Four of the six best fundraising attainment years in the Foundation's history have occurred in the past six fiscal years (2016, 2017, 2018, 2021).
Kent Stanley, vice president of University Advancement at Minnesota State Mankato, said he was especially grateful for the donor support during the pandemic.
"The past year was challenging for everyone, but the way in which our loyal donors, and hundreds of new donors, supported our students through giving is remarkable," said Stanley. "I'm grateful for a passionate, talented team of fundraising professionals, and thousands of generous Maverick alumni and friends."
The number of alumni who have given financial gifts has increased for three consecutive years, with 3,952 alumni making contributions in 2020-21.
There were 15 gifts of $100,000 or more in fiscal 2021, and five of $1 million or more.
Robert Larson of Leesburg, Florida, gave $1.4 million to create the Virginia Miner Larson Endowment, which he established to honor his late wife, Virginia, who was an alumna of Minnesota State Mankato. The endowment will provide annual scholarships for students in the University's elementary education and music programs. In addition, 5 percent of the gift will create the University's first ROTC endowment.
A $1.16 million cash gift from the Klick Foundation, established by Steve and Mary Klick of Glenwood, Minn., will support graduate degrees in business, nursing and engineering as well as undergraduate aviation scholarships and Presidential Scholar awards.
A gift of $1 million from a donor who wishes to remain anonymous includes funds designated to support scholarships for elementary education students and to address areas of greatest need on the University campus.
Dirk V. Derksen and Margaret R. Petersen of Anchorage, Alaska, committed $1.5 million for the Dirk V. Derksen and Margaret R. Petersen Biological Sciences Research Fund. The fund was established to support graduate students who are conducting research for a degree in biological sciences with a goal of having their research published.
A $1 million planned gift from Scott Grabow of Draper, Utah, to create the Scott Grabow Family Endowed Scholarship will eventually support first-generation or non-traditional students studying mechanical engineering.
Minnesota State Mankato Foundation's fundraising total includes non-government grants and corporate sponsorships as well as cash or equivalent gifts, planned gifts that will be fulfilled in future years and gifts-in-kind.
In addition to supporting students, fundraising supports the University's colleges, departments and programs, faculty and facility needs across the University.
The Minnesota State University, Mankato Foundation was established in 1958 as a private, 501(c)(3), nonprofit organization dedicated to securing private gifts and grants that benefit Minnesota State Mankato.
Minnesota State Mankato, a comprehensive university with 14,604 students, is part of the Minnesota State system, which includes 30 colleges and seven universities.