Minnesota State Mankato Receives $1.4 Million Gift to Support Education, Music, ROTC Scholarships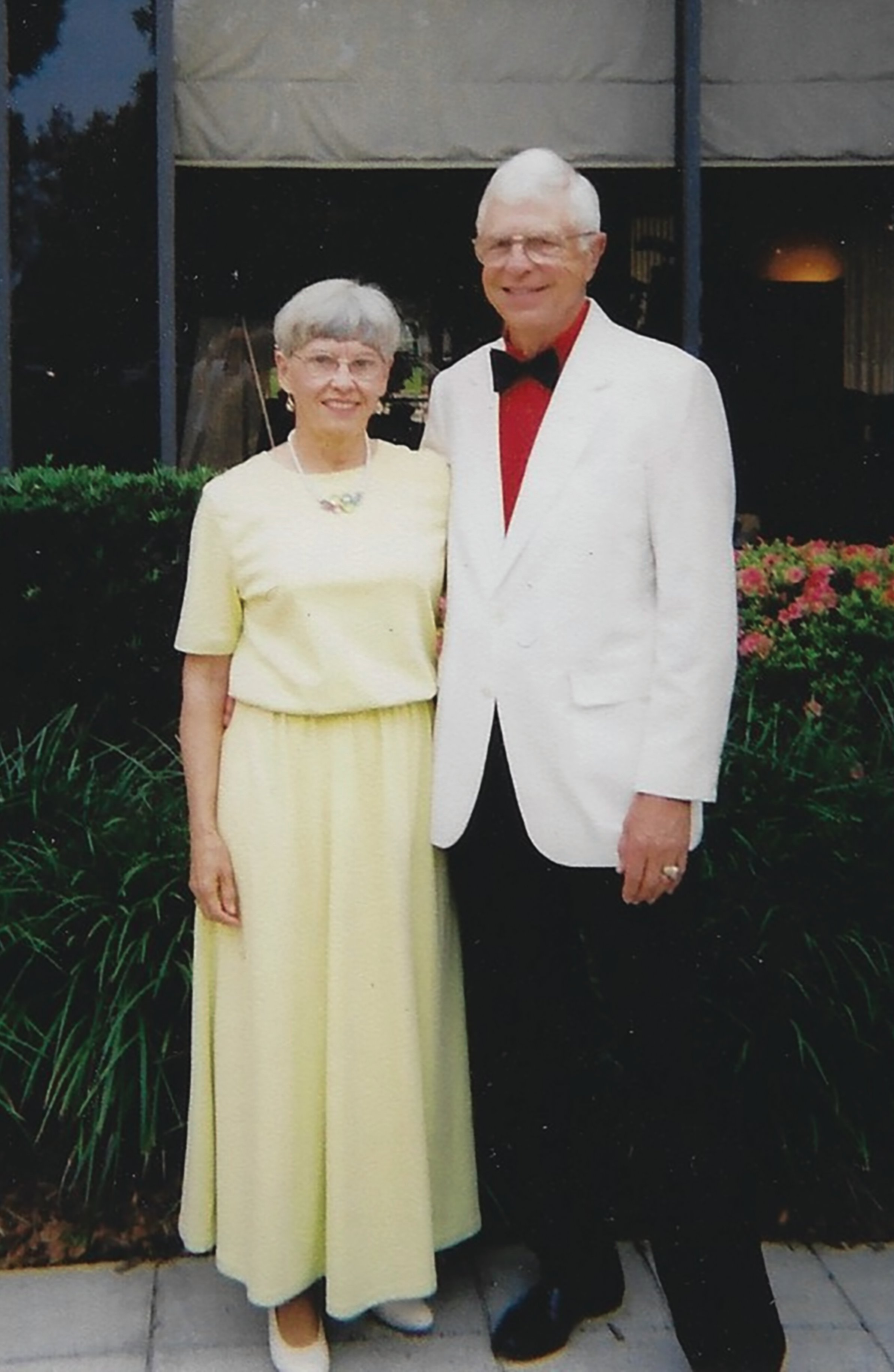 Mankato Free Press coverage
KTOE radio coverage

Mankato, Minn. – Minnesota State University, Mankato President Edward Inch announced today that Robert Larson (on right in photo) of Leesburg, Florida, has donated $1.4 million to the University in honor of his late wife, Virginia Larson (on left in photo), a Minnesota State Mankato alumna who taught elementary school for 12 years.
Larson's gift will support scholarships for students studying elementary education (75 percent) and music (20 percent), and 5 percent has been designated to establish Minnesota State Mankato's first Reserve Officer Training Corps endowment. At least 14 students annually will receive scholarships as a result of the gift.
Although all three gift installments from Larson came prior to Inch starting as president on July 1, Inch said he was grateful and inspired to learn about Larson's gift, which had its beginnings in 1987.
"This gift is especially meaningful because of the many years that Robert and Virginia Larson spent planning for it," said Inch. "Students will benefit from this gift for many generations to come."
Robert and Virginia Larson originally planned their gift by creating Minnesota State Mankato's first-ever charitable remainder trust, which is an estate planning tool, in 1987. The charitable remainder trust was set up to benefit University students after both Robert and Virginia died.
Robert Larson later decided he wanted to provide a larger gift to Minnesota State Mankato to be able to have an impact on students while he was still living, so he decided to forego the annual payments he received and terminated the charitable remainder trust early.
Virginia Larson graduated from Minnesota State Mankato in 1961 with a bachelor's degree in elementary education and started teaching fourth grade in Lakeville, Minnesota. She then taught third grade in Poway, California, and lastly fourth grade and English as a second language in Chula Vista, California. She died in 2020.
"Virginia really enjoyed her time as a student at Minnesota State Mankato, and we started planning for this gift out of a desire to help students," said Robert Larson. "Some years we could give more than others, but we kept it up. Without Minnesota State Mankato, Virginia wouldn't have gotten her degree or taught in California, which is where we met."
Robert Larson was a career Navy officer and after retiring from the military, he was a pilot for Northwest Airlines.
Minnesota State Mankato, a comprehensive university with 14,604 students, is part of the Minnesota State system, which includes 30 colleges and seven universities.
– 30 –