Podcast Series Aims to Help Incoming, First-Generation and First-Year College Students
Faculty members co-produce series.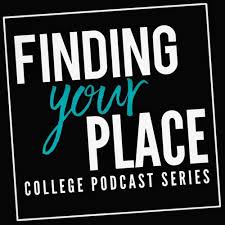 Click here to access the Educator's Guide to the podcast series
Mankato, Minn. – Minnesota State University, Mankato faculty member David Engen and Century College faculty member Robert Jersak have co-produced a 12-episode podcast series for incoming, first-generation and first-year college students.
The free podcast series, titled "Finding Your Place," introduces students to the most important and challenging issues of the college experience. Student producers narrate and guide this series, telling their stories and sharing their one-on-one interviews with important college mentors and guides.
A promotional video shows how the project evolved and gives some insight into the goals of the podcast. The free podcast series, also available on iTunes, is designed to address issues that university and community college students face in higher education.
The episode topics are:
Episode 1: Welcome to the Series
Episode 2: Why are You in College?
Episode 3: Finding a Major
Episode 4: Seeking Help
Episode 5: Fear
Episode 6: Financial Aid
Episode 7: Gen Eds
Episode 8: Balancing Home & College
Episode 9: Getting Involved Beyond the Classroom
Episode 10: Finding Your Place on Campus
Episode 11: Mentors
Episode 12: Communicating with Faculty
Each episode lasts roughly 8-12 minutes – short enough so that staff and faculty can even take time to listen with their students in a lab, office or classroom setting and then discuss the way these issues may be impacting the students.
The podcast series was funded through a $22,220 innovation funding grant from the Minnesota State system.
For more information, contact David Engen or Robert Jersak.
Engen, an associate professor in Minnesota State Mankato's Department of Communication Studies, may be reached by phone at 507-389-5537 or by email at david.engen@mnsu.edu.
Jersak, a communications instructor in the Communication Studies Program at Century College in St. Paul, Minn., may be reached by phone at 651-747-4038 or by email at robert.jersak@century.edu.
Century College is a two-year community and technical college located in White Bear Lake, Minnesota, offering over 150 degrees, diplomas, and certificates. As one of the largest two-year colleges in Minnesota, Century College serves over 21,000 credit and non-credit students every year.
Minnesota State Mankato's Department of Communication Studies is part of the University's College of Arts and Humanities.
Minnesota State Mankato, a comprehensive university with 14,227 students and more than 120,000 alumni worldwide, sits atop 303 acres overlooking the Minnesota River Valley. Minnesota State Mankato offers bachelor's, master's and doctoral degrees, with at least 45 programs offered either completely or partially online and more than 20 programs available at the University's Twin Cities location in Edina.
Minnesota State University, Mankato and Century College are part of the Minnesota State system, which includes 30 colleges and seven universities.