International Stuttering Awareness Day Online Conference, 2009
STUTTERING: More Than A Tangled
Tongue
chaired by Judith Kuster, Minnesota State University, Mankato

The online conference itself is freely available, but is also available for 1.5 CEU's (15 hours) or 1 semester credit. To learn about the requirements and how to register for the ISAD online conference for MSU, Mankato CEU's or college credit Open this link
about the conference are welcome
Flags of countries of people participating in the online conference (flags will be added as I am able to verify additional countries participating)
A Brochure for ISAD 2009 (PDF format) is available to download and distribute - in English, in Chinese

The 2009 International Awareness Day Poster is available to download and distribute. (The poster can be remade with your country's language by emailing the creator, Danko Jaksic at djaksic@list.hr)
International Stuttering Awareness Day (October 22) began in 1998, spear-headed by Michael Sugarman, Oakland, California. ISAD recognizes the growing alliance between speech-language professionals and consumers, who are learning from each other and working together to share, give support, and educate one another and the general public on the impact that stuttering has on individuals' lives. Online conferences, organized by Judy Kuster, have been an integral part of International Stuttering Awareness Day since its inception. All past online conferences are also available here
For participants who need some basic information about stuttering, please read about Stuttering from the American Speech, Language and Hearing Association. Additional information is available on the Stuttering Home Page.
This year's conference (the twelfth!) is designed for people who stutter, their families and employers, the professionals who work with them, students in training and their instructors.
Beginning October 1 there are papers covering a variety of topics related to fluency and fluency disorders, as well as "The Professor Is In" where you can ask questions of several professionals.
The contributions in this conference reflect professional and consumer interests about stuttering and are presented by over 70 individuals representing twelve different countries on five different continents. Each paper also has a threaded discussion page for your comments and questions. By October 22, 2009, International Stuttering Awareness Day, the authors of the papers will respond as they wish. Feel free to post your questions/comments at any time and check back on International Stuttering Awareness Day for any response from the author. Contributors to the conference are solely responsible for the information they provide. The conference organizer and Minnesota State University cannot be responsible for nor can we attest to the accuracy or efficacy of the information others provide. The authors' papers will be permanently archived on the Stuttering Home Page for you to read at any time (http://www.stutteringhomepage.com).
Instructions - please read! The papers are linked to the button to the left and are also hyperlinked. After you have opened the paper, the link will turn green to remind you that you've already opened that paper. The questions/comments page may be accessed at the top or bottom of each paper, or from the link after the title of the paper in the index. Please read the instructions on how to post questions/comments. For those who want to test out a threaded discussion before posting or commenting, there is a testing out threaded discussions page. For AOL users (and perhaps some other ISPs) your post may not appear until the following day due to a "dynamic caching" feature of AOL. If you are posting questions/comments, please glance through previous posts to determine if that question has been asked before.

Remember that there are many people writing and attending this conference for whom English is not their first language. The Altavista Translation Service may help those who don't read English well to understand some of these papers. If you put the URL (address) of any paper into the above site, you can ask that the paper be translated into German, French, Italian, Spanish, Korean, Japanese, Russian, Chinese, or Portuguese. It will not be a perfect translation, but you should be able to get the idea.

You can also try InterTran, a translation service which will translate English text into the following languages: Brazilian Portuguese, Bulgarian, Croatian, Czech, Danish, Dutch, English, European Portuguese, Filipino/Tagalog, Finnish, French, German, Greek, Hungarian, Icelandic, Italian, Japanese, Norwegian, Polish, Portuguese, Rumanian/Romanian, Russian, Serbian, Slovenian, Spanish, Swedish, Turkish, Welsh, Latin OR Google Translate which includes translation services for Afrikaans Albanian Arabic Belarusian Bulgarian Catalan Chinese Croatian Czech Danish Dutch English Estonian Filipino Finnish French Galician German Greek Hebrew Hindi Hungarian Icelandic Indonesian Irish Italian Japanese Korean Latvian Lithuanian Macedonian Malay Maltese Norwegian Persian Polish Portuguese Romanian Russian Serbian Slovak Slovenian Spanish Swahili Swedish Thai Turkish Ukrainian Vietnamese Welsh and Yiddish

Please ask questions that are relevant to the papers and refrain from developing a personal topic. It is expected that participants will remain cordial. The coordinator of the conference retains the right to delete posts considered inappropriate.

One final request - you are of course free to read and respond to any/all of the papers. For students and others intending to read all of the papers, I have a request. Those whose last names begin A-L, please start reading the conference papers from the last paper to the first. For those whose last names begin M-Z, please start with the papers at the beginning.
Office Hours - The Professor Is In
Several university professors have agreed to serve as a panel to answer appropriately-posed questions about stuttering. This is especially designed as a good opportunity for parents of children who stutter, and for children, teens, and for adults who stutter to ask questions of several highly qualified specialists in the area of stuttering. It is not for lengthy discussion/debate or for students assigned to "post something to the online conference."
list of professors here
Ask your question here
Special Features
These are the Faces of Stuttering a two-minute video put together by Michael Sugarman (California, USA), with background music by Scatman John Questions/comments
Face the Fear: Trials and Tribulations of Public Speaking by Sarah (Dowgiallo) D'Agostino and Maria (Garza) Witte Questions/comments a short paper accompanied by a 22 minute movie of a National Stuttering Association 2004 conference presentation.
Therapy For Those Who Clutter a 45 minute narrated powerpoint by Lisa LaSalle (Wisconsin, USA) Questions/comments
A Virtual World for Stuttering Support by Grant Meredith (Australia) Questions/comments
Stuttering: Information and Issues
Stuttering and Teachers in Kuwait: The story so far by Fauzia Abdalla and Ali Al-Saddah (Kuwait) Questions/comments
Understanding Sex Differences in Developmental Stuttering by David M. Corey (Louisiana, USA) Questions/comments
Changing Attitudes in Children Who Stutter by Diane Games (Ohio, USA) Questions/comments
Towards a Notion of Transfluency by Cristóbal Loriente (Spain) Questions/comments
International Stuttering Awareness Day: Consumers and Professionals Working Together a history of ISAD and the ISAD Online Conferences, by Judith Kuster (Minnesota, USA) and Michael Sugarman (California, USA) Questions/comments
The Experience of People Who Stutter: A Survey by the National Stuttering Association Jim McClure (New Mexico, USA)Questions/comments
Simplifying Stuttering Therapy in a School Setting Richard Mallard (Texas, USA)Questions/comments
Stuttering: Falling through a hole in the academic web? Grant Meredith (Australia) Questions/comments
Stuttering: Threat or Challenge Sandra Merlo (Brazil) Questions/comments
Stuttering Therapy Outcomes Revisited by Nan Bernstein Ratner (Maryland, USA) and Bob Quesal (Illinois, USA) Questions/comments
Doing the Work by Ellen-Marie Silverman (Milwaukee, Wisconsin) Questions/comments
What Marty Jezer Taught Me About Counseling People Who Stutter by Lisa Vadnie (Minnesota, USA) and Marty Jezer (deceased) Questions/comments
Clinical Nuggets: Treatment Treasures and Activities
The following are short papers by speech-language pathologists who work with children and adults who stutter, sharing some of their favorite therapy ideas.
Using Audacity® as Visual Feedback with a Nine Year Old Boy by Judy Butler, (Massachusetts, USA) Questions/comments
Using a Reading Bucket Activity in School-Age Stuttering Therapy by Kristin Chmela (Illinois, USA) Questions/comments
Using Stories to Teach Fluency Strategies to Young Children by Craig Coleman and Mary Weidner (Pennsylvania, USA) Questions/comments
Speech Newspaper: Written By and For Students by Crystal Cooper (Florida, USA) Questions/comments
The Wheel of Stuttering Fortune by Ellen Bennett Lanouette (Florida, USA)Questions/comments
Combination Locks and Stuttering by Tim Mackesey (Georgia, USA)Questions/comments
A road map of stuttering by Nina Reardon-Reeves, USA)Questions/comments
Pausing and Stuttering by Peter Reitzes (New York, USA)Questions/comments
Paper Chains to Help Young Children who Stutter Prepare for Transition by Vanessa Sacchi, Colorado, USA)Questions/comments
Empowerment: The "E" Aspect of Therapy by Patty Walton (Colorado, USA)Questions/comments
The Experts (PWS) Speak For Themselves
Fear Reduction and Stuttering - Not a Cure, But Helpful
The following are short articles by several people who stutter and have found various methods of reducing the fear of speaking.
Addressing Fear Through Desensitization Addressing Fear Through Practice Addressing Fear Through Meditation Addressing Fear Through Joining Support Groups Addressing Fear Through Self-Acceptance/Not Giving Up
How Beliefs and Self-image Can Influence Stuttering by Alan Badmington (Wales, UK) Questions/comments
Who, What, When, Where, Why Not?... by Tom Brennan (Texas, USA) Questions/comments
Stuttering: The Rest of the Story by Bobby L. Childers II (New Mexico, USA) Questions/comments
Canadian Speech-Language Pathologist Offers Six Weeks of Voluntary Service to Help People Who Stutter in Cameroon, Africa by Joseph Lukong (Cameroon) Questions/comments
Things I Learned from Therapy by Pamela Mertz (New York, USA) Questions/comments
Hello My Name Is Cathy, But You Can Call Me Anne: A story of a covert person who stutters by Cathy Olish (Michigan, USA) Questions/comments
"Returning to the Lion's Den Thirty Years Later...Older, Wiser and Armed!" by Chris Roach (Texas, USA) Questions/comments
Newsletters: A labor of love
Newsletters about Stuttering and Examples and How To Do It Yourself!
Many organizations and individuals interested in Fluency Disorders put newsletters online. Some examples are
Stuttering Foundation of America, Fall 2009 issue (http://www.nxtbook.com/nxtbooks/stuttering/newsletter_2009fall/#/0)
National Stuttering Association - Letting Go and Family Voices archive (http://www.westutter.org/stutteringInformation/NSANewsletters.html)
Lidcombe News (http://www.montrealfluency.com/continuing-education/newsletters/)
Blether: The BSA Scotland Newsletter archive (http://www.stammering.org/scotland/blether.html)
Below are short articles by editors of several additional newsletters, with information about how they are put together and links to examples.
---
The coordinator of this conference gratefully acknowledges the continuing patient and expert help and support of Tom Kuster and of the ITS staff at Minnesota State University, Mankato, especially Jerry Anderson, Jeffrey Henline, and Jeffrey Hundstad.

about the conference are welcome.
Thank you for your participation.
---
Conference Available to Read Off-Line
Viren Gandhi from India has created a single zip file of the conference papers that can be downloaded and read offline. It will not include the PDF files, movies, or music that is part of the conference. It will include only the papers. It will open on either a PC or a MAC. When the files are unzipped (PC) or unstuffed (MAC), it creates the same structure as it is on Internet. When you click on it, it opens the ISAD12 Main Conference Page and then you can read the papers on ISAD12 offline as it is on Internet, but without access to all the questions/comments and answers, the sound or video files, or the powerpoints that are part of some of the papers. For PC users who prefer, an exe file is also available. Download it to your desktop and click on the "index" file. This will not work on a MAC computer. If you have questions, please address them to Viren Gandhi (vireng1@gmail.com).
---
You are the visitor to this page

<!Begin Link to Flag Page-->


Flags courtesy of ITA's Flags of All Countries used with permission.


<!End Flag Link-->
---
webweaver Judith Kuster
last updated October 1, 2009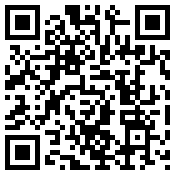 - Using your cell phone, this UPC symbol will direct you to the Stuttering Home Page!