Live From the Arts Center Thanksgiving Super Show!
Thursday, November 24, 2022
1:00 PM - 2:00 PM
KMSU Radio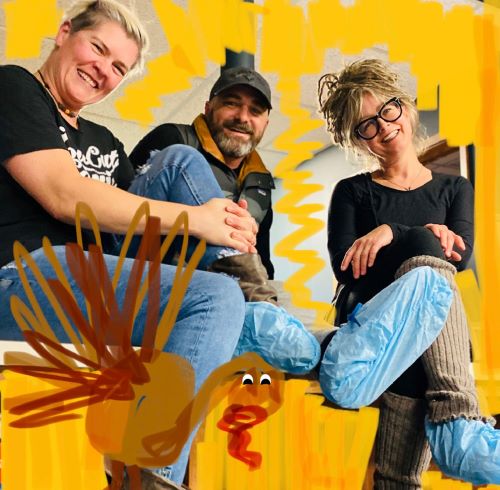 It's here again. The launch of another holiday season, and maybe you are equal parts excited and anxious. What to wear? How to navigate your family expectations? Can't someone else sit next to uncle Stewart? Are those wasabi almonds in the buffet line? How delightfully unexpected!!
Tune in at 1:00 p.m. on Thursday, November 24th, as hosts Ann Rosenquist Fee, Ronda Redmond, and Michael Callahan attempt to answer your questions, calm your nerves, and provide a radio oasis from the chaos of family get togethers. And you can leave your shoes on because they totally complete your look.