Best of Broadway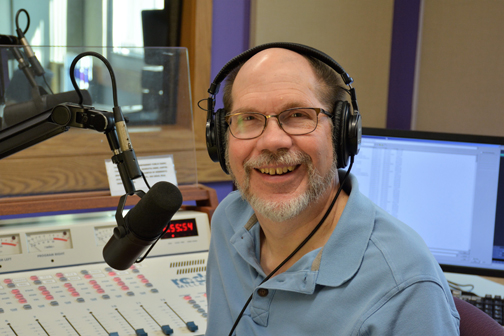 Best of Broadway (Sunday, 1-2 p.m.)
I fell in love with Broadway musicals when I was 12 years old. When my buddies were listening to "I Want to Hold Your Hand" or "Satisfaction," I was listening to "Oklahoma!" and "Show Boat." I kept my passion for Broadway musicals hidden away until 1984 when I was offered to take over a KMSU show called "Best of Broadway" and haven't looked back.
What can you expect when you tune in on Sundays at 2 p.m. to hear Best of Broadway? You might hear me interview a Broadway songwriter or actor. You might hear me interview actors from MSU, Mankato's tremendous theater department. You might hear theme shows such as "Labor Day on Broadway" or "Thanksgiving on Broadway."
You'll hear songs from the old classics, such as "My Fair Lady," or "Hello, Dolly!" But, you'll also hear songs from current hits such as "Hamilton" or "Waitress."
Tune in! I know you'll enjoy it!
Hear episodes of Best of Broadway on-demand for two weeks via the KMSU app, available for iOS and Android devices!
Scroll to explore Best of Broadway playlists