Blue Monday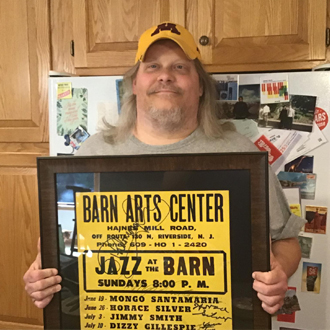 Blue Monday (Monday, 6-7 pm)
Since the blues first arose as an African-American vernacular musical genre sometime in the later years of the nineteenth century in the US South, it has profoundly influenced most of American popular music. Arguably, the blues comprised much of the essential foundation for the two other unique American contributions to twentieth century music: jazz and rock and roll. Despite the monumental artistic and cultural importance of the blues, attempts to define it have proven to be nearly quixotic. Every proffered definition for this amazingly diverse and vibrant art form has inevitably excluded a number of undeniably authentic blues musicians. But, to paraphrase Supreme Court Justice Potter Stewart's (in)famous definition of "obscenity", we all know it when we hear it. On Blue Monday, host John Aho will provide the listener each week with a bunch of opportunities to expand their definition of "The Blues".
Any questions or requests? Email them to kjjclyde@yahoo.com!
Hear episodes of Blue Monday on-demand for two weeks via the KMSU app, available for iOS and Android devices!
Scroll to explore Blue Monday playlists