Minnesota Morning, hosted by Karen Wright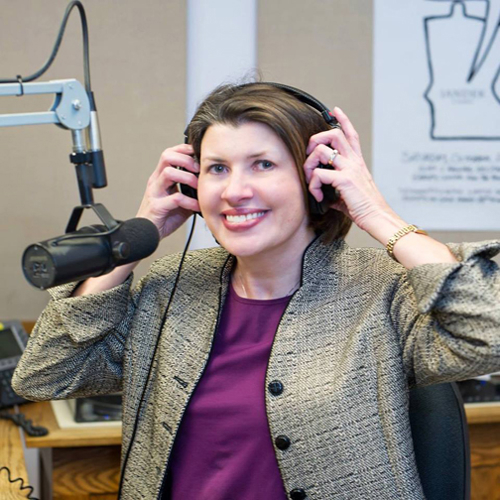 Minnesota Morning (Monday-Friday, 9-11:30 a.m.)
Start your morning off right with Karen Wright on "Minnesota Morning", weekdays from 9:00 a.m. - 11:30 a.m.
It's a folksy show where you'll hear local and campus news, as well as a wide array of music and interviews covering everything from local voices to social topics, climate change, history, health, and more.
Regularly-scheduled segments include:
Birding with Batt (Tuesday 10 - 10:30 a.m.)
Master Gardener (Monday @ 10:35 a.m. and Friday 9:35 - 10:00 a.m.)
Climate Connections and Current Cast (M-F 11:00 a.m.)
Minnesota History (M-F 10 a.m.)
National Native News ( M-F 9:30 a.m.)
Community Stories - Wednesday 10:30 a.m. - 11:00 a.m.
Every Day Is Earth Day - Thursday 10:30 - 11:00 a.m.
To Your Health (every third Wednesday 10:30 - 11:00 a.m.)
Hear episodes of Minnesota Morning on-demand for two weeks via the KMSU app, available for iOS and Android devices!
Scroll to explore Minnesota Morning playlists
Interviews with Karen Wright
https://soundcloud.com/karen-wright-16
Birding with Batt
https://soundcloud.com/kmsu/sets/birding-with-batt
Cooking with Joe
https://soundcloud.com/kmsu/sets/cooking-with-joe
Master Gardeners
https://soundcloud.com/kmsu/sets/master-gardener
To Your Health
https://soundcloud.com/kmsu/sets/to-your-health
Maverick Magazine
https://msumavericks.com/sports/2009/10/16/GEN_1016094219.aspx
Community Voices
https://soundcloud.com/kmsu/sets/community-stories
Every Day Is Earth Day