HOCO 2021 Concert: Jesse McCartney
Friday, October 1, 2021
7:30 PM - 10:00 PM
Myers Fieldhouse
Homecoming Concert: Jesse McCartney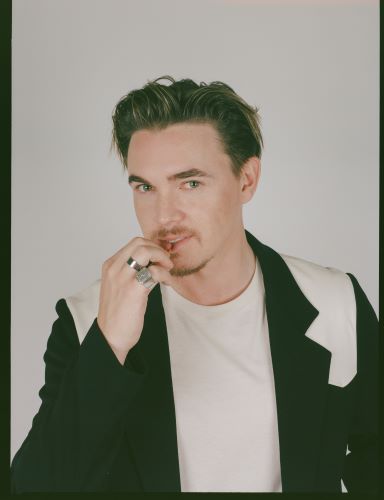 Pop Music and TC Star Jesse McCartney to Perform at Minnesota State Mankato Homecoming
All tickets are General Admission
Tickets - On Sale August 23, 10:00 AM
MNSU Student Early Bird: Free (SOLD OUT)
MNSU Student : $15 (limit one ticket)
Student Guest: $20.00 (limit one ticket)
General Public/Faculty: $25
VIP Student Pre Party - $50
Event Info
The show is for all ages, and tickets are on sale August 23 at 10:00am at online or in person at Minnesota State Mankato's Student Activities front desk, located in Centennial Student Union, Room 173.
Minnesota State University, Mankato's Student Events Team announced that Jesse McCartney will perform in concert at Minnesota State University, Mankato on Friday, October 1 in the Taylor Center's Myeres Fieldhouse. Doors open at 6:30 p.m., and the concert begins at 7:30 p.m.
Please check our COVID-19 precautions and requirements prior to arrival. https://mankato.mnsu.edu/coron...
Currently masks will be required for entry to the event.
Facebook Event Link
Free event parking will be available in Lots 20 and 21, which are located adjacent to Blakeslee Stadium on campus.
No outside food, beverages, backpacks or flash photography is allowed. By entering the space you give permission to use your likeness and take your photo. Shirt and closed toed shoes are required.
Ticketing Policy
For more information on the concert, contact Will Keebler from the Student Events Team by email at William.keebler@mnsu.edu or by phone at 507-389-6076.
About Jesse

Since the start of his career, New York-born and Los Angeles-based singer, songwriter, artist, and actor Jesse McCartney has built a catalog of instantly recognizable anthems and captivated audiences on the road and on-screen. His first three albums -- the Platinum Beautiful Soul [2004], Right Where You Want Me [2006], and Departure [2008] -- consecutively bowed in the Top 15 of the Billboard Top 200 with the singles "Beautiful Soul" minted Gold and "Leavin'" certified Platinum. Plus, he collaborated with T-Pain on the cross-genre banger "Body Language." Meanwhile, SPIN touted In Technicolor among its "Top 20 Pop Albums of 2014." Along the way, he performed in arenas alongside the likes of New Kids on the Block and Backstreet Boys in addition to packing global headline tours and hosting shows for both George W. Bush and Barack Obama. A sought-after songwriter, he notably wrote the 4x-Platinum GRAMMY® Award-nominated "Bleeding Love" for Leona Lewis. In 2018, the one-off single "Better With You" racked up nearly 30 million cumulative streams and paved the way for his fifth offering. Simultaneously, his acting credits grew to include everything from Chernobyl Diaries and Fear The Walking Dead to Alvin and the Chipmunks, and even voicing the character Roxas/Ventus in gamer favorite Kingdom Hearts. In 2020, Jesse was revealed as the runner-up and popular fan favorite Turtle in the third season finale of Fox's The Masked Singer. Now, he opens up more than ever on his fifth full-length album New Stage, due out later this year. His second single "Friends," an homage to the people who became chosen family, followed the release of "Yours" in 2020, an introspective look at the different roles he's played throughout his life. Then there's "Kiss The World Goodbye," the third release from the forthcoming album. Soft piano gives way to an impressive vocal performance. Handclaps build towards a heavenly hook inspired by his future wife. As he notes, it catalogs a "Bonnie and Clyde moment about me and my lady ready to take on anything and everything. At this point in my life everything feels like it's clicking into place. I'm looking forward to a whole new stage."

Student Events Team is a student-led organization that produces fun, interactive, educational events where students make lifelong memories and celebrate their Maverick pride.

Minnesota State Mankato, a comprehensive university with 14,227 students, is part of the Minnesota State system, which includes 30 colleges and seven universities.