Minnesota State Mankato Names Christopher Brown Founding Dean of College of Humanities and Social Sciences as of July 1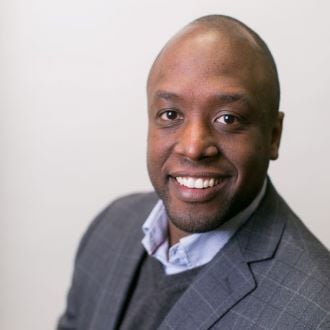 Mankato, Minn. – Minnesota State University, Mankato President Edward Inch announced today that Christopher Brown (pictured) will serve as the founding dean of the University's newly formed College of Humanities & Social Sciences, effective July 1.
After a yearlong planning process, the colleges of Arts & Humanities and Behavioral & Social Sciences will officially combine July 1 as the College of Humanities & Social Sciences to provide students with more interdisciplinary programs and experiential learning opportunities. Inch said all the academic programs and employees in the colleges of Arts and Humanities and Social and Behavioral Sciences will transition to be part of the new college.
According to Inch, the opportunities and community and regional impact emerging from the new college will benefit students and faculty in ways the two colleges could not accomplish separately.
"The College of Humanities & Social Sciences positions the University to better meet the needs of our students now and into the future." said Inch. "Dr. Chris Brown will be pivotal in aligning the college's mission with the demands of our students and the workforce, which includes the desire from both students and local businesses to have strong interdisciplinary experiences and skills in communication, collaboration, critical thinking and leadership – areas in which this new college thrives."
Brown was chosen from a competitive pool of applicants from across the nation to lead the new college and its 18 departments.
Brown served as acting dean of Minnesota State Mankato's College of Arts and Humanities from January 2020 through June 2021, and he has served as interim dean of the college since July 2021. During his time as acting and interim dean, Brown played a leading role in creating the new flexible performance and lecture space that will open this fall in the Earley Center for Performing Arts building.
Among many other accomplishments while serving as interim dean, Brown started a Teacher-Scholar Diversity Postdoctoral Fellowship Program, and he worked with two faculty colleagues on an inclusive higher education initiative that allows students with intellectual disabilities to have an inclusive experience of learning in classrooms and the university community.
Brown joined Minnesota State Mankato in 2011 as a fixed-term instructor in the Department of Communication Studies. He was promoted to assistant professor in 2012, associate professor in 2016 and professor in 2020. He served the department as director of graduate studies from 2013-2017 and department faculty chair from 2018-2020.
Brown earned a doctorate in intercultural communication from the University of New Mexico and was a postdoctoral fellow at The Ohio State University. He earned a master's degree in multicultural communication from DePaul University and a bachelor's degree in psychology and communication from Aurora University, located in Aurora, Illinois.
Currently, Minnesota State Mankato's other four undergraduate colleges include the colleges of Allied Health and Nursing; Business; Education; and Science, Engineering and Technology.
Minnesota State Mankato, a comprehensive university with 14,546 students, is part of the Minnesota State system, which includes 30 colleges and seven universities.