Edward Inch Named 13th President of Minnesota State University, Mankato
Mankato Free Press coverage
KEYC TV coverage
Star Tribune coverage
St. Paul Pioneer Press coverage
Minneapolis/St. Paul Business Journal
KTOE radio coverage

Minnesota State News Release
Media Contact:
Doug Anderson
Director, Communication and Media
651-201-1426
doug.anderson@minnstate.edu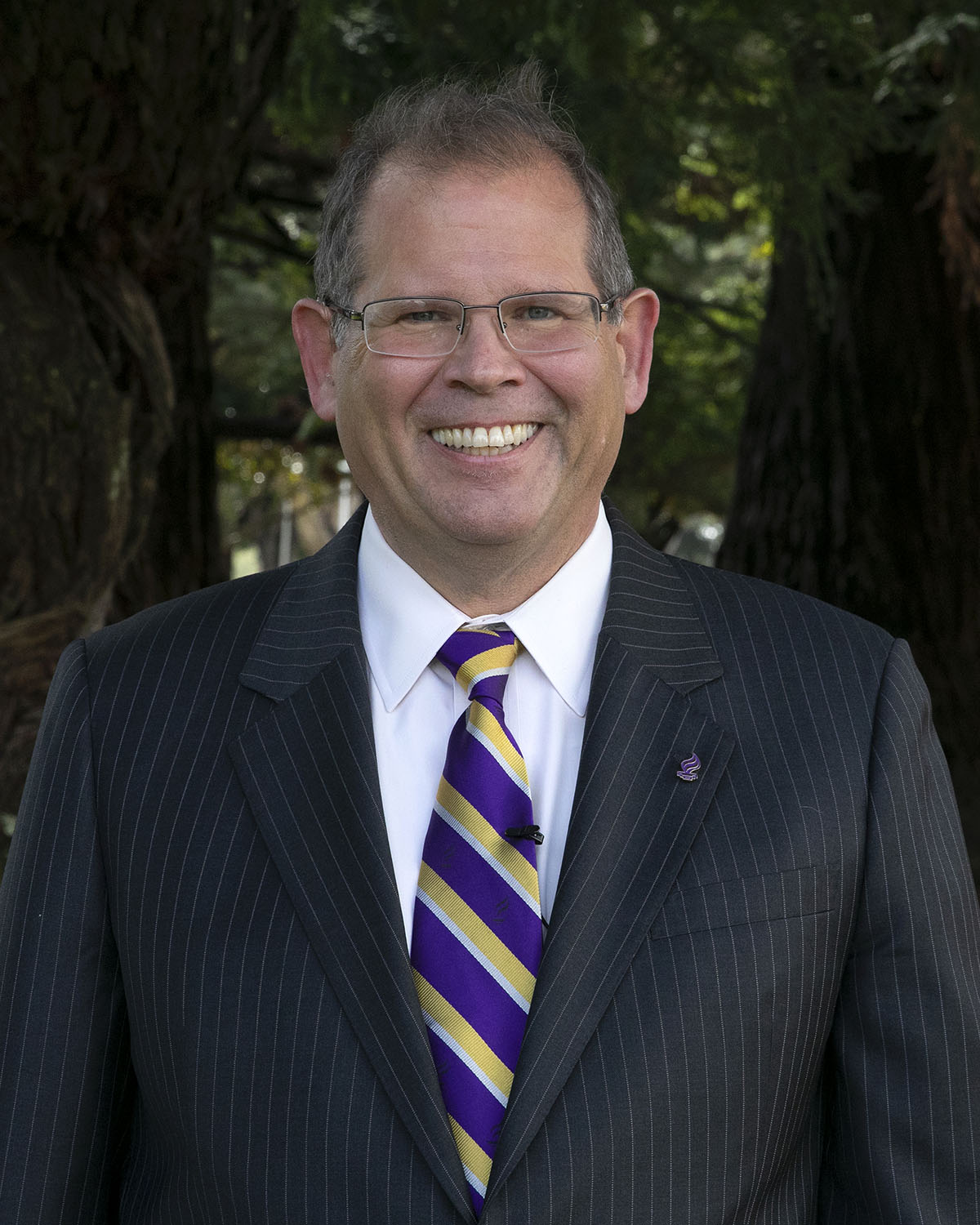 ST. PAUL, Minn., March 17, 2021 – The Board of Trustees of the Minnesota State Colleges and Universities has named Edward Inch (pictured) to serve as the 13th president of Minnesota State University, Mankato. The appointment will become effective July 1, 2021.
"Dr. Inch has the academic credentials, experience, leadership skills, and vision required to guide Minnesota State University, Mankato into the future," said Devinder Malhotra, chancellor of Minnesota State. "Throughout his career, Dr. Inch has consistently demonstrated that he is a strategic leader who understands that in order to move the university forward, it is important to work in a collaborative, transparent, authentic manner, and build on a shared vision – a vision that will ensure the success of all students and will secure the university's future. His past experience will make him a strong partner at the system level, as we pursue our shared vision of Equity 2030."
Since 2016, Dr. Inch has served as provost and vice president for academic affairs at California State University, East Bay, a highly diverse, student-centered, community-engaged university with more than 14,500 students and 850 faculty.
At Cal State East Bay, he focused on improving student outcomes, reducing equity gaps, and increasing access. Some of his accomplishments include leading the redesign of advising and student support services and developing the university's enrollment management plan, "Strategic Plan for Equitable Student Success," which yielded a bold, comprehensive, campus-wide strategy to equitably support students from admission through their lifetime as adult learners. He also initiated a tenure track equity hiring program focusing on recruiting and retaining culturally competent professors to reduce equity gaps, support access initiatives, and improve gateway course instruction.
From 2011 to 2016, he served California State University, Sacramento as dean of the College of Arts and Letters, where he led an academic unit comprised of 10 departments enrolling more than 29,000 students. His accomplishments in this role include collaborating with faculty, staff, students, and community partners to design and write the university strategic plan, developing processes to improve the diversity of staff and faculty applicant pools, and collaborating with faculty leadership to improve College retention and graduation rates.
Other engagements include serving Capital University (OH) as provost and vice president for academic affairs (2009 to 2010) and Pacific Lutheran University (1986 to 2009) in several capacities, including dean of the School of Arts and Communication, chair of the Department of Communication and Theatre, and director of forensics.
He is a tenured professor at California State University, East Bay, and has been a tenured professor at California State University, Sacramento, Capital University, and Pacific Lutheran University.
He holds a bachelor's degree from Western Washington University, a master's from the University of Oregon, and a doctorate from the University of Washington.
Dr. Inch will succeed Dr. Richard Davenport, who has served as the 12th president of Minnesota State University, Mankato since July 1, 2002. Davenport has the longest tenure of any current college or university president in the state of Minnesota, and he is the third-longest serving president in Minnesota State Mankato's 153-year history. Dr. Inch will be just the fourth president at Minnesota State Mankato since 1979.
About Minnesota State University, Mankato
Minnesota State Mankato, a comprehensive university with more than 14,000 students enrolled in the fall of 2020, is the largest university in the Minnesota State system and second-largest university in Minnesota. Currently ranking 12th nationally among master's institutions in international student enrollment, Minnesota State Mankato has approximately 1,200 international students from more than 90 countries.
The university offers more than 130 undergraduate programs of study, including 13 pre-professional programs and more than 85 graduate programs, including master's, specialist and doctoral programs. Minnesota State Mankato offers classes and programs in Mankato, the Twin Cities and online and has been recognized by the Council of Undergraduate Research as one of the top 20 undergraduate research institutions in the country.
In intercollegiate athletics, Minnesota State Mankato's teams collectively finished among the top 25 in the country in the Learfield IMG College Sports Directors' Cup for 18 consecutive years through 2018-19. The Mavericks compete in NCAA Division I men's and women's hockey and in NCAA Division II in all other sports.
###
Minnesota State includes 30 community and technical colleges and seven state universities serving approximately 340,000 students. It is the third-largest system of two-year colleges and four-year universities in the United States.