Minnesota State Mankato's 2021 Homecoming Week Begins Monday, Sept. 27
Week's events include bonfire, president's free pancake breakfast, parade, more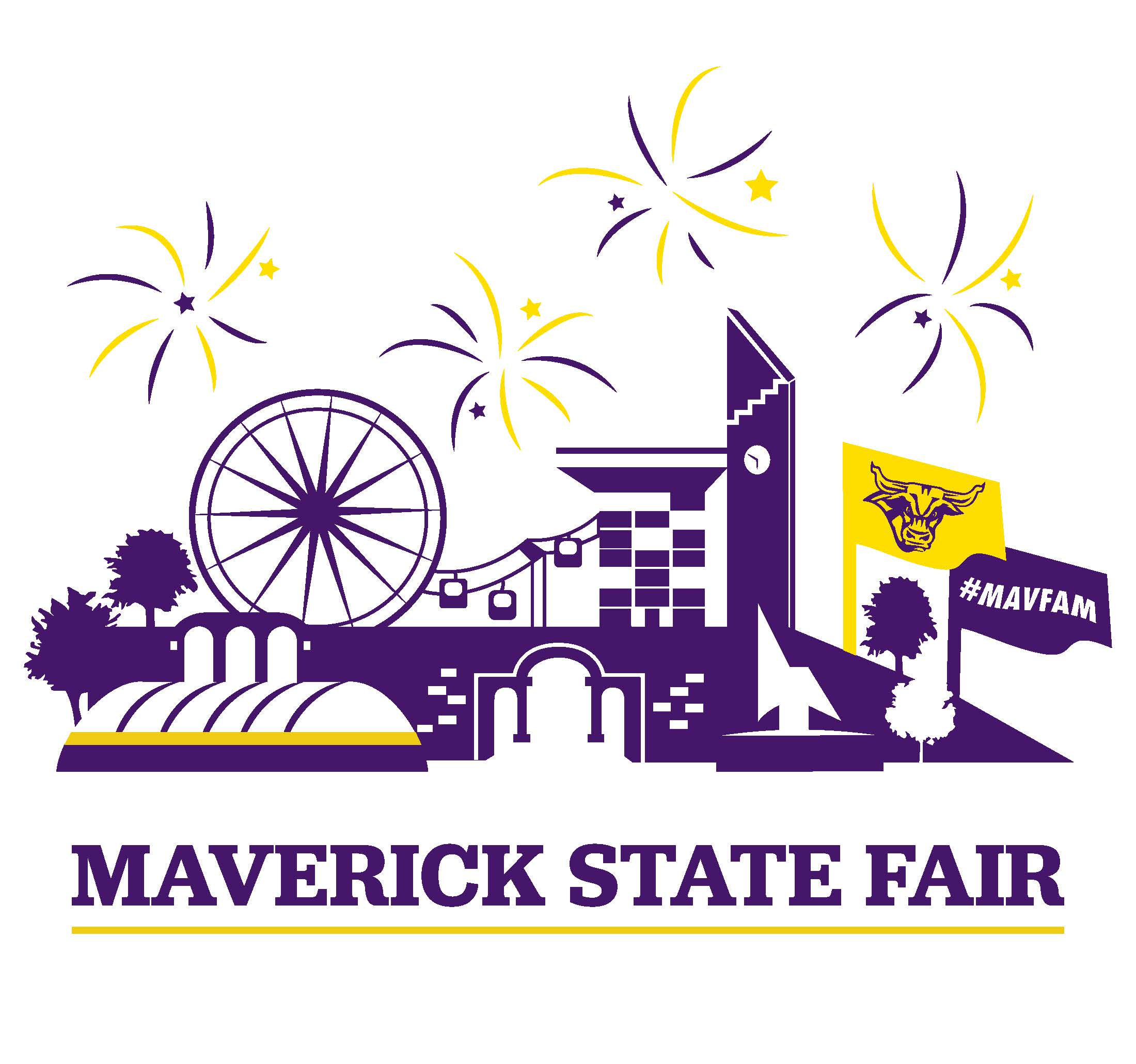 Mankato Free Press preview
Mankato Free Press bonfire photos
KEYC TV preview
Mankato Free Press story on alumni returning to campus

Mankato, Minn. – Minnesota State University, Mankato's annual "Homecoming Week" begins Monday, Sept. 27, and this year's featured event is the University's Homecoming parade at 12 p.m. Saturday, Oct. 2 on Warren Street and Stadium Road. "Maverick State Fair" is the 2021 parade theme.
The media is welcome to cover the parade and events held throughout the week.
The Mankato-area community is invited to the parade, which will feature more than 60 floats from the community and University. Free parking for the public is available in Parking Lots 21 and 22 (located on Stadium Road between Warren Street and Monks Avenue).
From 9-11 a.m. on Oct. 2, prior to the parade, Minnesota State Mankato President Edward Inch will host the annual free community pancake breakfast at Blakeslee Stadium.
The University's Student Events Team is planning a weeklong schedule of Homecoming week events beginning Monday, Sept. 27.
The featured public event (all are welcome) on Monday is a bonfire (25 feet high) and fireworks starting at 8 p.m. behind Blakeslee Stadium on the Maverick Midway.
Public parking for Monday evening events will be available in Parking Lot 20, located on the corner of Stadium Road and Warren Street. No outside food or beverage is permitted, and Minnesota State Mankato is an alcohol-free, drug-free and tobacco-free campus.
Tuesday's events include a food-eating contest in the Centennial Student Union Hearth Lounge at noon. Contestants will eat "state fair-themed food." The day's events will also include the debut of the Maverick butter head, a 50-pound block of butter carved as the head of the Stomper mascot. The Maverick butter head will be on display Tuesday through Thursday in the Lincoln Lounge (located on the main level of Centennial Student Union), and the butter head will also be displayed Saturday, Oct. 2 at the pancake breakfast.
Wednesday's events include a spirit booth that will be open from 11 a.m. to 1 p.m. on "Mav Ave" in the Centennial Student Union, with 2021 Homecoming T-shirts available for purchase.
Thursday, Sept. 30 events include a drive-through food pantry for students at 11 a.m. to 1 p.m. in Parking Lot 20. Evening events will feature lip sync and royalty coronation at 7 p.m. in Bresnan Arena. Lip sync features more than 10 student groups performing to their favorite songs.
The Department of Theatre and Dance will perform "H.M.S Pinafore, The Lass that Loved a Sailor," from Thursday, Sept. 30-Sunday, Oct. 3 in the Ted Paul Theatre. Tickets are available at MSUTheatre.com.
The annual Homecoming concert is Friday, Oct. 1 at 7 p.m., with Jesse McCartney this year's featured performer. Student and public general admission tickets are available for purchase online.
Saturday, Oct. 2 events, in addition to the president's pancake breakfast and the annual Homecoming parade (which has been scheduled for more than 85 years), include the Maverick football game against Concordia-St. Paul that will begin at 2 p.m. at Blakeslee Stadium. Dates and times of other athletic events are available online at msumavericks.com.
For more information on Homecoming events throughout the week, contact Bill Tourville, assistant director of campus programs, by email at william.tourville@msnu.edu or by phone at 507-380-6076.
Minnesota State Mankato's Homecoming has been in existence since 1928. Homecoming week offers students and alumni a way to display their pride and school spirit. Homecoming also allows the greater Mankato community a chance to learn about the university and take part in the celebrations.
Minnesota State Mankato, a comprehensive university with 14,604 students, is part of the Minnesota State system, which includes 30 colleges and seven universities.