Jan. 27-Feb. 6: Department of Theatre and Dance Presents 'Wounded Healers'
Thursday, January 27, 2022
7:30 PM - 9:30 PM
Opening Night
Minnesota State University, Mankato Department of Theatre and Dance News Release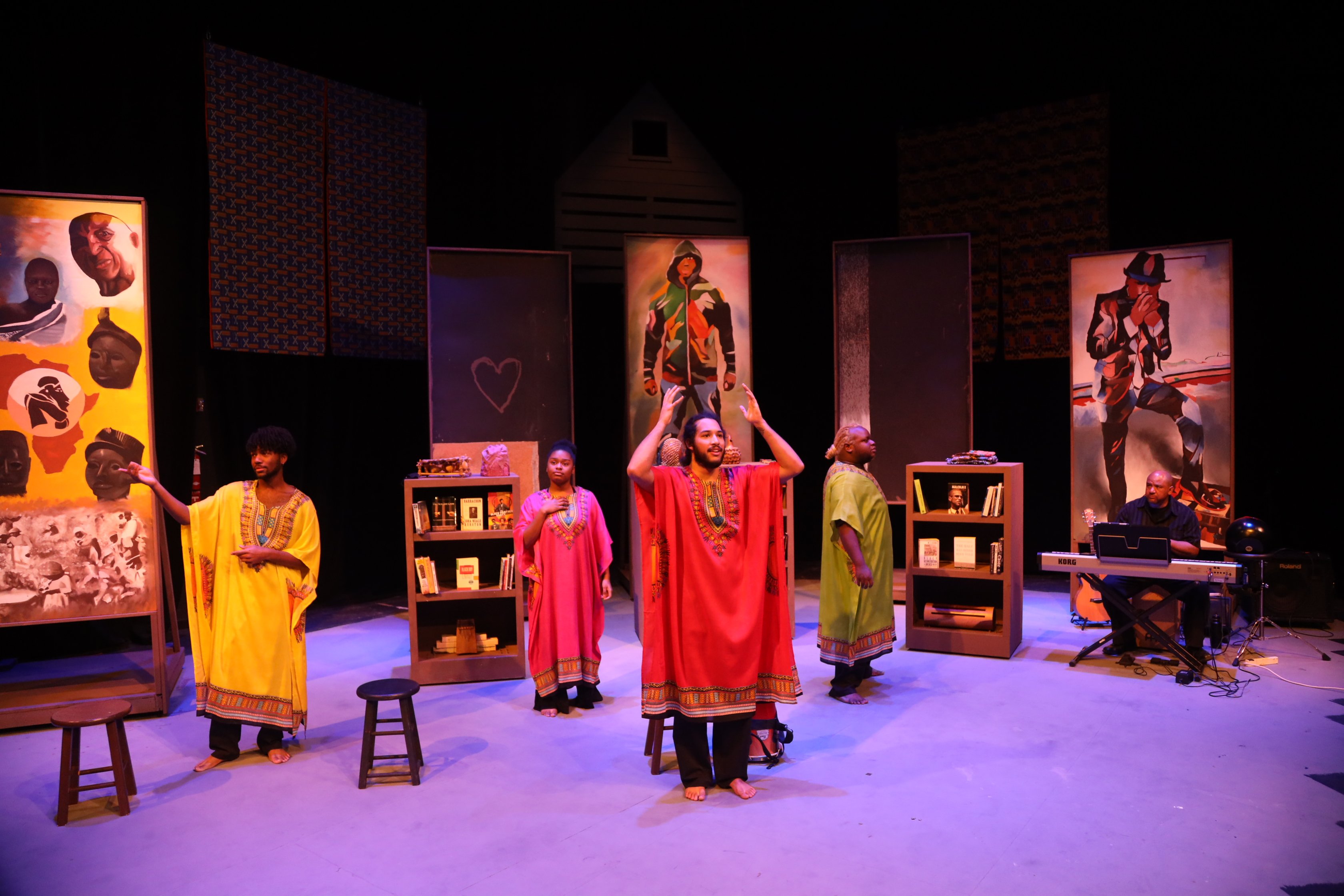 Photo courtesy of Minnesota State University, Mankato Department of Theatre and Dance.
MANKATO – The first production of the Minnesota State University, Mankato Department of Theatre and Dance's 2022 calendar year begins next week with the opening of Timothy Berry's "Wounded Healers."
Berry is the interim associate vice president for faculty affairs and equity initiatives at Minnesota State Mankato. He is also a talented artist as he wrote the book and the music for "Wounded Healers," and he performs on stage as the musician.
About "Wounded Healers": This music and spoken-word performance piece is a historical chronology of how Black male bodies physically carry neurological trauma due to structural and systemic racism. Yet, against all odds, from the inception of chattel slavery to present day, Black men have used creative expression to persist, survive, and heal.
Learn more about "Wounded Healers" by reading Joe Tougas' story in the Today Magazine from April 2021: https://today.mnsu.edu/2021/04/12/blown-away/
This production of "Wounded Healers" is made possible by generous sponsorships from the Minnesota State Mankato Division of Diversity, Equity and Inclusion, the Greater Mankato Diversity Council, Minnesota State Mankato's College of Arts and Humanities and the Nadine B. Andreas Endowment. This production
contains mature content and descriptions of violence and is recommended for patrons 13 years of age and older.
"Wounded Healers" runs Jan. 27-29 and Feb. 2-5 at 7:30 p.m. and Jan. 30, Feb. 5 and Feb. 6 at 2 p.m. in the Andreas Theatre at the Earley Center for Performing Arts, Minnesota State University, Mankato.
Tickets are $17 regular, $15 for seniors ages 65 and older, children under 16 and groups of 15 or more; and $12 for Minnesota State Mankato students.
The Box Office is open 4-6 p.m. weekdays in the lobby of the Performing Arts Center, or buy single tickets online at MSUTheatre.com. The Box Office line is 507-389-6661.