Minnesota State Mankato Receives $1.1 Million Gift from Alumnus to Support Multiple University Degrees, Programs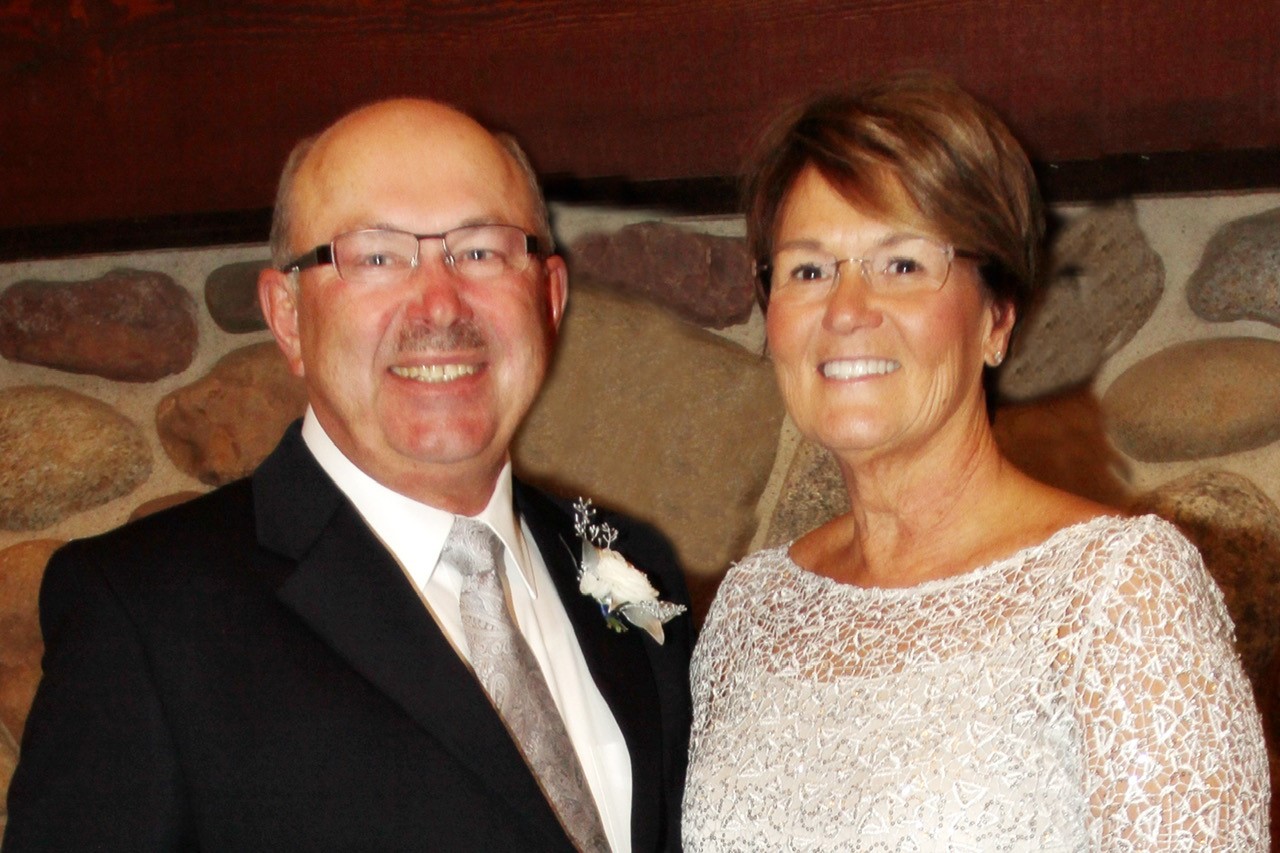 Mankato Free Press coverage
KTOE radio coverage

Mankato, Minn. – Minnesota State University, Mankato President Richard Davenport announced today that Steve and Mary Klick (pictured above) of Glenwood, Minnesota, donated $1.1 million to the University on Friday to support graduate degrees in business, nursing and engineering as well as undergraduate aviation scholarships and Presidential Scholar awards.
Steve Klick received an MBA degree from Minnesota State Mankato in 1979 and then started a software company that he owned for 26 years before selling it in 2007.
"I was taken aback and moved by the personal story of Steve's life," said Davenport. "The Klicks are very humble and caring people wanting to give back in ways that will help many students. We are extremely thankful to Steve and Mary Klick for this financial gift."
Fifty percent of the Klicks' gift is designated to support graduate scholarships in business, nursing and engineering. Another 25 percent will support undergraduate aviation scholarships, and 25 percent will support Presidential Scholar awards in accounting, education, engineering and nursing. Applicants from within a 125-mile radius of Glenwood, Minnesota, who are from towns of under 10,000 population, and former and current military members will be given priority consideration.
Steve Klick said he is grateful to Minnesota State Mankato and the professors in the University's MBA program who believed in him and helped him graduate after he transferred into the program.
Klick said when he recently read about Davenport's June 30 retirement, he remembered how former College of Business professors C. Richard Paulson and Alfred W. Schoennauer encouraged him to use his creativity and entrepreneurial skills. It inspired him to give a gift to the University in honor of those who supported his journey when he was a Minnesota State Mankato graduate student. Klick said he hopes the students who receive these scholarship funds "will return to rural America and create a renaissance."
After getting his MBA degree from Minnesota State Mankato, Klick became an entrepreneur and with his family's support, he started Dairyland Computer and Consulting Company, which sold software to rural hospitals. The business grew to employ 500 people under Klick's ownership.
Minnesota State Mankato, a comprehensive university with 14,604 students, is part of the Minnesota State system, which includes 30 colleges and seven universities.