Rod Schmidt Receives 2018 Distinguished Alumni Award
Schmidt one of four 2018 alumni award winners recognized at April 20 ceremony.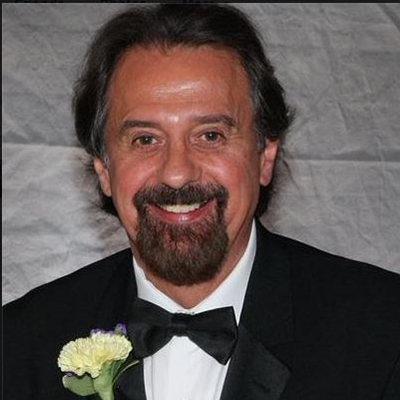 Mankato, Minn. – Minnesota State University, Mankato's Office of Alumni Relations announced that Rod Schmidt (pictured) of Sioux Falls, S.D., is the recipient of the University's 2018 Distinguished Alumni Harold J. Fitterer Service Award.
Minnesota State Mankato honored Schmidt and three other 2018 alumni award winners at an April 20 ceremony at the University.
The Harold J. Fitterer Service Award is given to graduates who have given distinguished service to Minnesota State Mankato and have used their time, treasure and talents to preserve and promote university programs.
Schmidt is an entrepreneur who owns Vintage Apartment Rentals in Sioux Falls, S.D. He is a current member of Minnesota State Mankato's Foundation Board and is a frequent guest lecturer in College of Business graduate and undergraduate classes. He was recognized with Minnesota State Mankato's Philanthropist of the Year Award in 2013.
Schmidt also represented Minnesota State Mankato as an ambassador to Cuba to explore the creation of exchange programs between the University and the universities in Cuba.
Schmidt grew up in Larchwood, Iowa, and graduated from Minnesota State Mankato in 1973 with a bachelor's degree in business. After graduating from the University, Schmidt started his career by working for Shell Oil and then Mobil Oil Company. After several promotions with Mobil Oil, he moved to New York City to work as a Mobil Oil manager.
He left Mobil in 1986 and returned to the Midwest, buying and renovating several historic Sioux Falls, S.D., buildings into affordable-but-upscale apartments.
Those who want more information about the April 20 awards event may go to http://www.mnsu.edu/alumni/awards/ or call (507) 389-1515.
The mission of the Minnesota State University, Mankato Alumni Association is to engage alumni, friends and students in ways that benefit its members and Minnesota State Mankato through opportunities that stimulate a lifetime of interest, loyalty and support.
Minnesota State Mankato, a comprehensive university with 14,712 students, is part of the Minnesota State system, which includes 30 colleges and seven universities.