Keys for FlexSync Teaching Success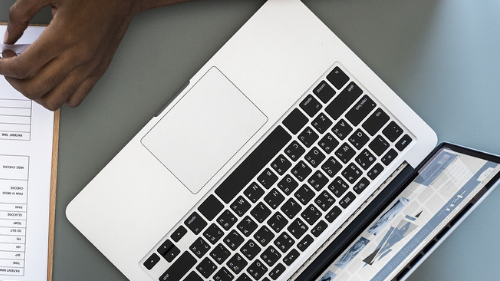 Why FlexSync?
The FlexSync course delivery model allows you to:
Build in flexibility for students to learn in the environment that best meets their changing needs.
Create an environment that enhances learning through multiple means of content representation, engagement, and action & expression of learning.
Acknowledge the vast differences in students' lives that make one mode of course delivery too rigid.
Recognize the global nature of education by providing safe and healthy learning spaces.
The following simple and brief documents from Instructional Design Services are useful guides to supplement the recommendations below:
Four Keys for Success in FlexSync Courses
There are four keys for success in FlexSync Courses:
Here we share these four keys along with some tools to help you implement them in your FlexSync course.
Learner
Provide meaningful classroom participation modes for all students that enable them to choose the mode best for them.
Learner-Focused Modes of Participation
In the FlexSync model students may participate synchronously in two modes:
Physically present in class -or-
Present in class through video conferencing
You may also offer asynchronous activities for all students to complete.
Learner-Focused Communication
Communication is always key, and it's essential to keep in touch and interact with students, regardless of their mode of participation. Some simple ways to assure clarity of communication in the FlexSync model:
Clarify in your syllabus, schedule, and in your online course which learning activities are synchronous and which are asynchronous.
Inform all students in advance they will need a way to access online course components while participating in synchronous activities.
Communicate early with your students to assure they have the technology they need (computer, webcam, internet speed, details) to make joining class via video conferencing easy.
Share Resources to help students with technology: Student Technology Tools and Resources for Online Learning
Communicate clearly about student choices about attendance, how to select attendance mode, and expectations for attendance and room capacity.
Some tools that help you keep communication manageable, quick, and personable:
Use D2L Brightspace Announcements to share important updates.
Communicate about deadlines by adding Due Dates to your D2L Brightspace Assignments, Quizzes, and Discussions.
Encourage students to turn on notifications in D2L Brightspace to get emails and/or text message updates.
Create and share a two-minute course tour video using MediaSpace to show students where to find what they need in D2L Brightspace and/or another tech you use.
Use D2L Brightspace Self-Enrollment Groups with Capacity for giving students choice and simplicity for you in managing attendance in different modalities (in person and video conference).
Equivalency
Provide learning activities in all participation modes which lead to the same learning outcomes for all students. Some ways to assure equivalency in the FlexSync model:
Plan your learning activities and assessments to align with your learning outcomes.
Assure for each synchronous activity, you've planned equivalent experiences for students in class and joining via video conference.
Some tools that help you create equivalent activities that meet learning outcomes for all learners:
Backward Design
Use Backward Course Design to help you plan activities and assessments that align with learning outcomes.
Zoom
Learn about Zoom features like breakout rooms, collaborative white boards, and more to create equitable experiences for students in all modes of participation.
Assessment
Quiz all students (asynchronous recommended), hold in-depth discussions, and collect essays and papers in D2L Brightspace:
Under the Assessment menu you can find:

Quizzes
Assignments
Grades
Rubrics

Under the Communication menu you can find:
Use MediaSpace to create video quizzes.
Video
Video provides your students with mini-lectures, gives them a sense of your presence in the online classroom space, and offers them a way to deliver presentations outside of class meetings.
Reusability
Use the same learning activity artifacts in each participation mode as formal and informal learning assessments for all students.
Two simple ways to assure resusability in the FlexSync model:
Inform all students in advance what materials they will need for in class activities.
Create a hub for all learning activities: Share all learning activity instructions and materials for synchronous and asynchronous to assure those participating in class via video conferencing can participate in all synchronous class activites.
Some tools that help you create reusable activities that meet learning outcomes for all learners:
Content
D2L Brightspace offers a variety of document types and it is easy to link documents from your OneDrive account.
Upload Documents, links, videos, and other teaching materials to D2L Content.
Create video mini-lectures and update videos with Kaltura MediaSpace.
Accessibility
Provide accessible materials to meet a range of student abilities/needs, equip students with technology skills, provide ready access to materials in a format available to all participation modes.
Online Meetings
Provide access to all students, regardless of mode of participation with online office hours, advising sessions, or student conferences using Zoom. Remember to communicate with your students to assure they have the technology available (computer, webcam, internet speed) to join an online meeting.
Accessibility Resources
Use the recommendations and resources outlined for online course accessibility:
Universal Design for Learning
Apply Universal Design for Learning principles to ensure that all students have equitable experiences in our classes. This brief video from the Center for Applied Special Technology (CAST) explains these principles.