In Memoriam: Bruce Davis
Beloved Folk Scene Etc. Host Has Passed Away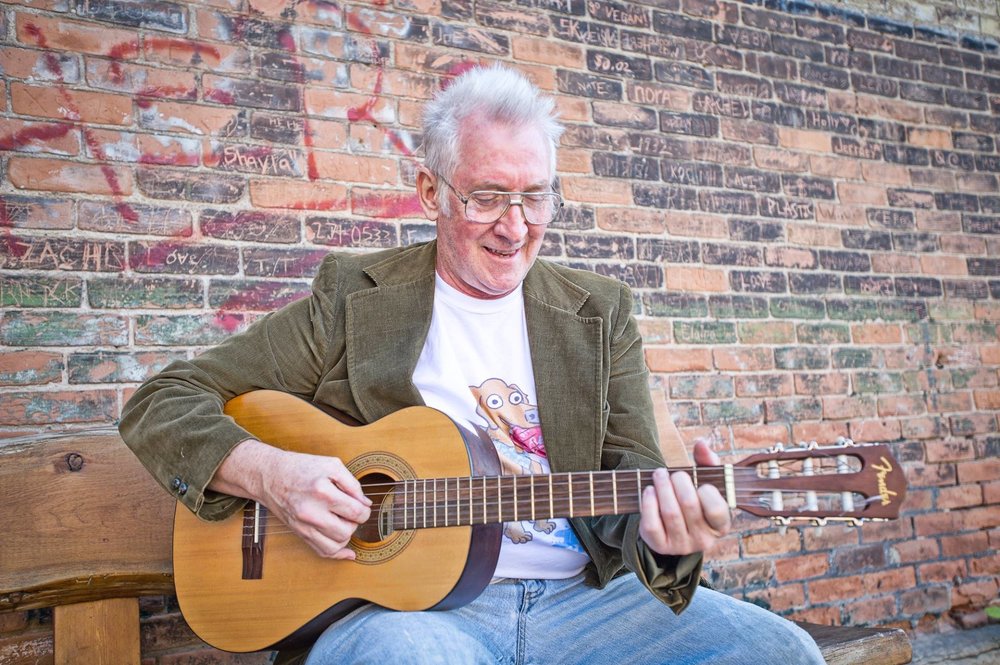 It is with a very heavy heart that we report the passing of Folk Scene Etc. host Bruce Davis on Saturday, December 25th, 2021.
Bruce was a beloved voice in the area. According to the brief biography on his show blog, he was "Originally from Terre Haute, Indiana. Played in a folk-rock band called Whole Wheat back in the 70s. Moved to Minnesota in 1978. Stayed after my truck wouldn't start again that winter". Bruce was "The Voice of the Valley" for nearly two decades on KRBI, and he was on the air on March 29th, 1998 when a tornado devastated the community of Saint Peter, MN. In 2018 he shared his account of that day and the events that followed at a Tell Me A Story event at the Treaty Site History Center in Saint Peter.
KMSU was fortunate to have Bruce as the host of Folk Scene Etc. on Tuesday nights beginning in 2010. On his show he examined every aspect of the Folk genre, with special attention paid to the local music scene, and the occasional side journey into The Beatles and Bob Dylan. Bruce would also invite area musicians in for live sets, allowing his listeners an opportunity to get to know them. In addition to his hosting duties, Bruce was a performing musician. He was a regular presence at the Rock Bend Folk Festival, where he would sing The Rock Bend Song.
During his recent health struggles, Bruce would often post videos of himself performing songs. His last video, posted on December 3rd, was a lovely rendition of Sunny Side of the Street, and it seems like a good note to end on. Our thoughts are with his family and friends during this difficult time. He will be missed.