Singles Awareness Day
Tuesday, February 14, 2023
6:00 AM - 9:00 AM
KMSU Radio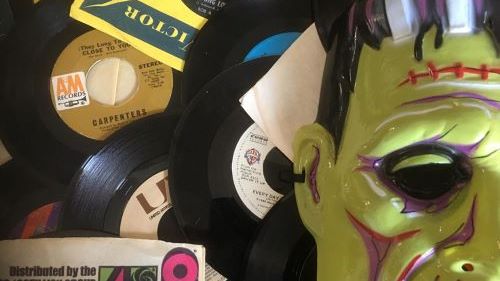 February 14th is widely recognized as Valentines Day, a day of celebrating love and significant others, buying massive boxes of candy, and sending flowers to those that mean the most to us. Shuffle Function chooses to make this day about the folks that, whether by choice or circumstance, are flying solo that day. For them, February 14th is known as Singles Awareness Day!
How does Shuffle Function celebrate this day? By doing something that hardcore music geeks would love to do anyway: Play Nothing but Singles! Tune in for a healthy dose of 7" vinyl delivered to your head ears. Requests will be welcome, but only if Shyboy Tim and Shelley happen to have them in their record cases.
Tune in from six to nine a.m. on Tuesday, February 14th for a celebration of single records and single people on 89.7 the Maverick! Better yet, download the KMSU app (available for Apple and Android devices) and stream the whole show live wherever you may be!