Tickets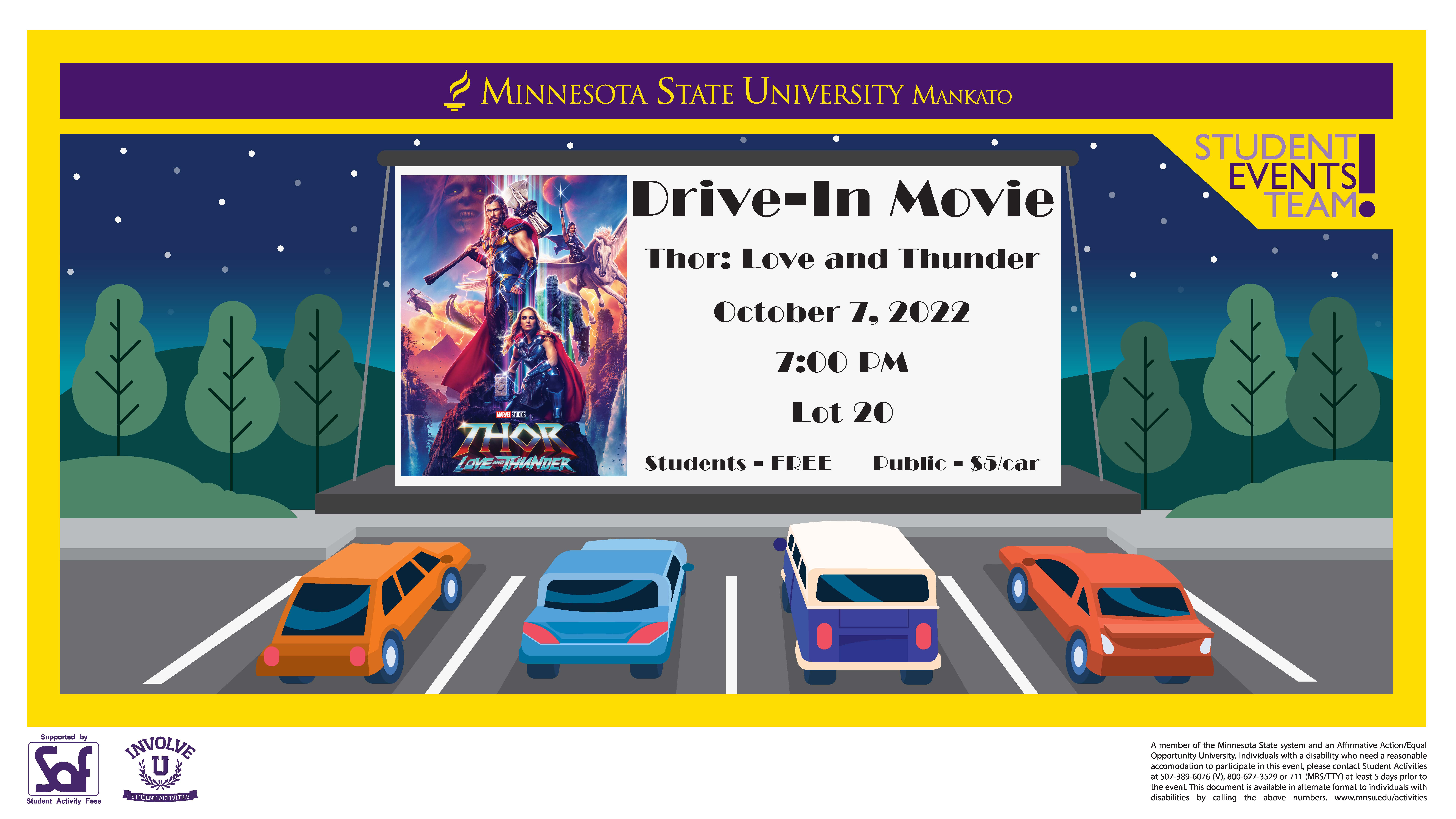 Click on the links below for more information!
Drive-In Movie
FRIDAY, OCTOBER 7, 2022
7:00 PM - 11:00 PM
PARKING LOT 20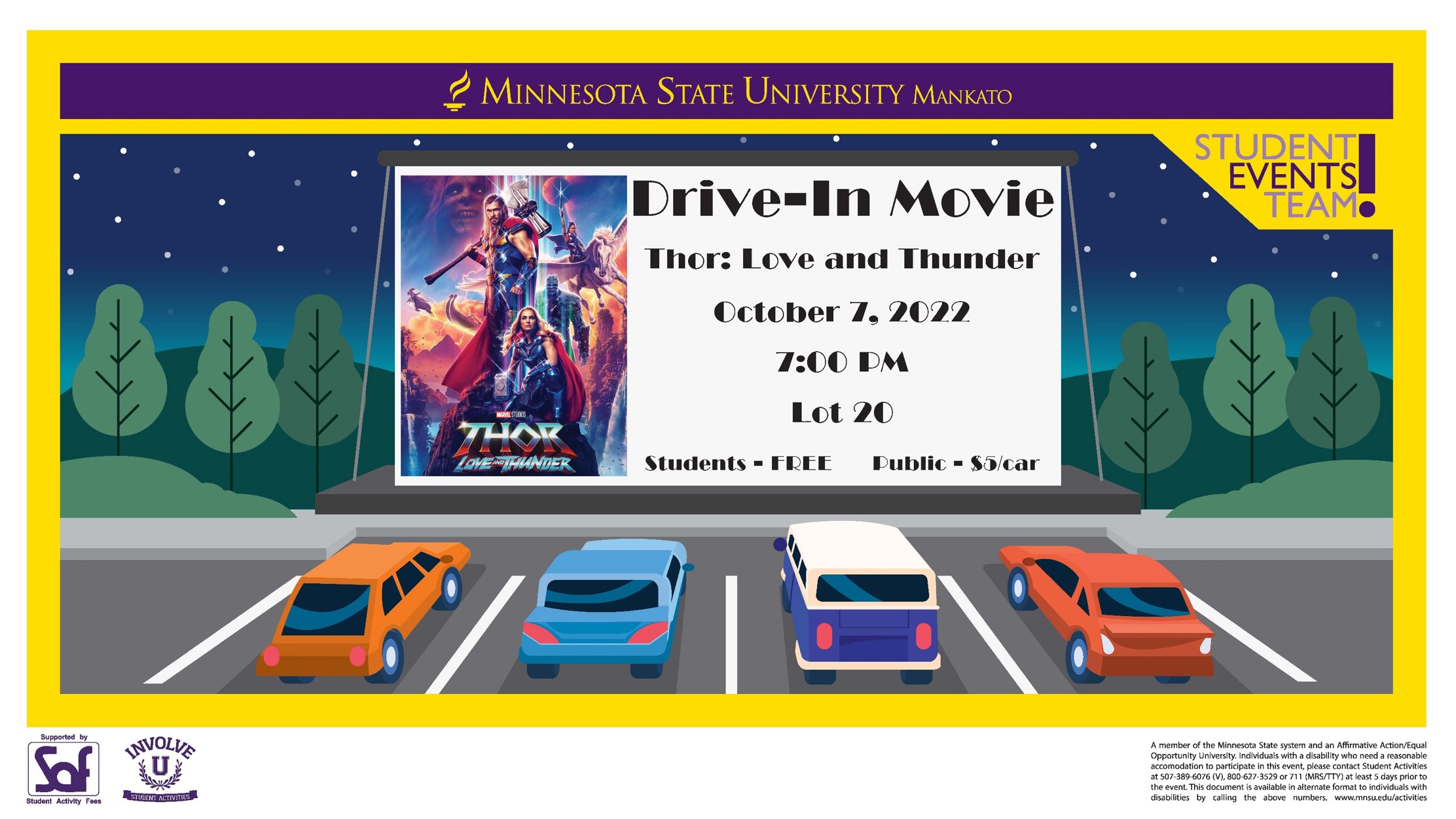 Full Story +
Show Less –
Presented by Student Events Team
The drive-in comes to you! Everyone can come and see Thor: Love and Thunder while relaxing in their car! Students get in free, $5 per public vehicle.
Price is Right 2022 - 8:30pm
SATURDAY, NOVEMBER 5, 2022
CSU OSTRANDER
PRICE IS RIGHT 2022 - 7:00PM & 8:30PM
Tickets open for reservations on October 17 @ 10am.
Full Story +
Show Less –
The Student Events Team presents The Price is Right with the ever-energetic host, Alex Arndt! It will be held in Ostrander Auditorium during Family Weekend, Saturday November at 7pm and 8:30pm with small breaks in between. General Admission seat ticket for the show are free and must be reserved online at mnsuevents.com.
Contestants will participate on replica set of the Price is Right including games such as, Hole in One, Plinko, Cliff Hangers, Punch-a-Bunch, Stack the Deck, Lucky 7, and others. Contestants will be drawn from the crowd and bid on stage against three other contestants. Contestants in this live version of the popular television show will play for over $1500 in prizes ranging from common household items to Headphones, Gift Cards, and a TV! The Audience will have a lot chances to participate and assist the contestants on stage.
There will also be concessions available for purchase during the show, and a Price is Right photo opportunity will be available to remember this special family event.
The shows will run like the real show with six games to play and include the spinning of the Big Wheel. Students and family members can participate, (age 16 and up) and win prizes but all are welcome to attend the event.