Timothy Berry's 'Wounded Healers' Receives 7 National Kennedy Center American College Theatre Awards
Awards were for productions showcased at regional festivals throughout the country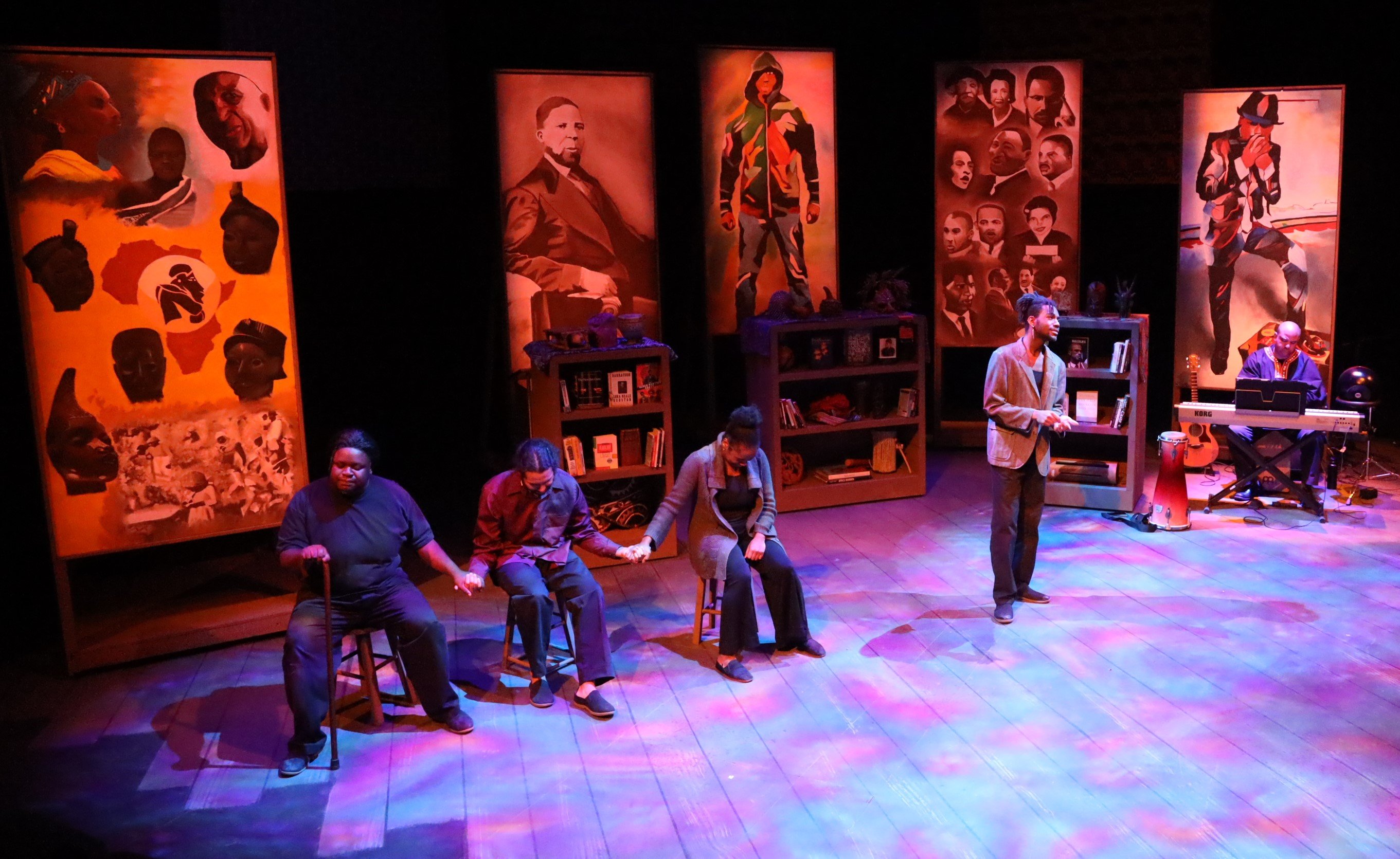 "Wounded Healers" by Timothy Berry was honored by the Kennedy Center American College Theatre Festival. (Photo courtesy of Minnesota State University, Mankato Department of Theatre and Dance.)
Mankato, Minn. – "Wounded Healers," a music and spoken-word theatre production by Minnesota State University, Mankato administrator and faculty member Timothy Berry, recently received seven national awards from the Kennedy Center American College Theatre Festival.

"Wounded Healers" is a historical chronology of how Black male bodies physically carry neurological trauma due to structural and systemic racism, according to a January 2022 Minnesota State Mankato Department of Theatre and Dance news release. ("Wounded Healers" was featured in a January 2021 Today magazine story.)

KCACTF announced Thursday, March 30 its national awards for productions that were showcased at regional festivals throughout the country from January-March 2023. "Wounded Healers" was one of seven productions invited to perform at the KCATF Region V annual festival in Des Moines, Iowa, from Jan. 22-28. The Region V festival is the largest of eight regional festivals held annually.

"Wounded Healers" received awards for: The Citizen Artist Award; The Distinguished Achievement in the Facilitation of a Brave Rehearsal Space; Distinguished Achievement in Production Design; Distinguished Achievement in Lighting Design for Steven Smith's design; Distinguished Performance Ensemble for the work of Lyreshia Ghostlon-Green, Marquise Myles, Daniel Walker and Joaquin Warren; Outstanding Production of a New Work; and Outstanding Director of a New Work for Timothy Berry's directing work.

Berry, interim associate vice president for faculty affairs and equity initiatives at Minnesota State Mankato, wrote, composed and directed "Wounded Healers." It premiered in 2019 and was presented as part of the 2021-2022 Mainstage season at the Department of Theatre and Dance at Minnesota State Mankato, which qualified the production for consideration in the Region V Festival.

The KCACTF announcement said the awards are "in recognition of a dynamic season of compelling work by theatre artists in higher education across the country. Congratulations to all for a year in which colleges and universities re-connected, re-launched and re-ignited the passions of theatre artists to the great benefit of audiences nationwide."
Minnesota State Mankato, a comprehensive university with 14,482 students, is part of the Minnesota State system, which includes 30 colleges and seven universities.