Adult Simulation Suites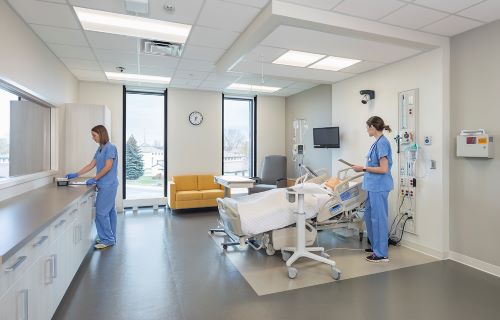 Spacious inpatient hospital room designed to resemble a real hospital room. It includes a hospital head wall with functioning suction and oxygen hookups, hospital bed, and functioning patient monitor. The space is equipped with pan/tilt/zoom cameras and microphones.
The adult simulation suites are utilized for a variety of inpatient and acute care scenarios. The adult simulation suites are also flexible spaces which can be transformed for outpatient clinic scenarios or even scenarios occurring on an athletic field!