Pediatric Simulation Suite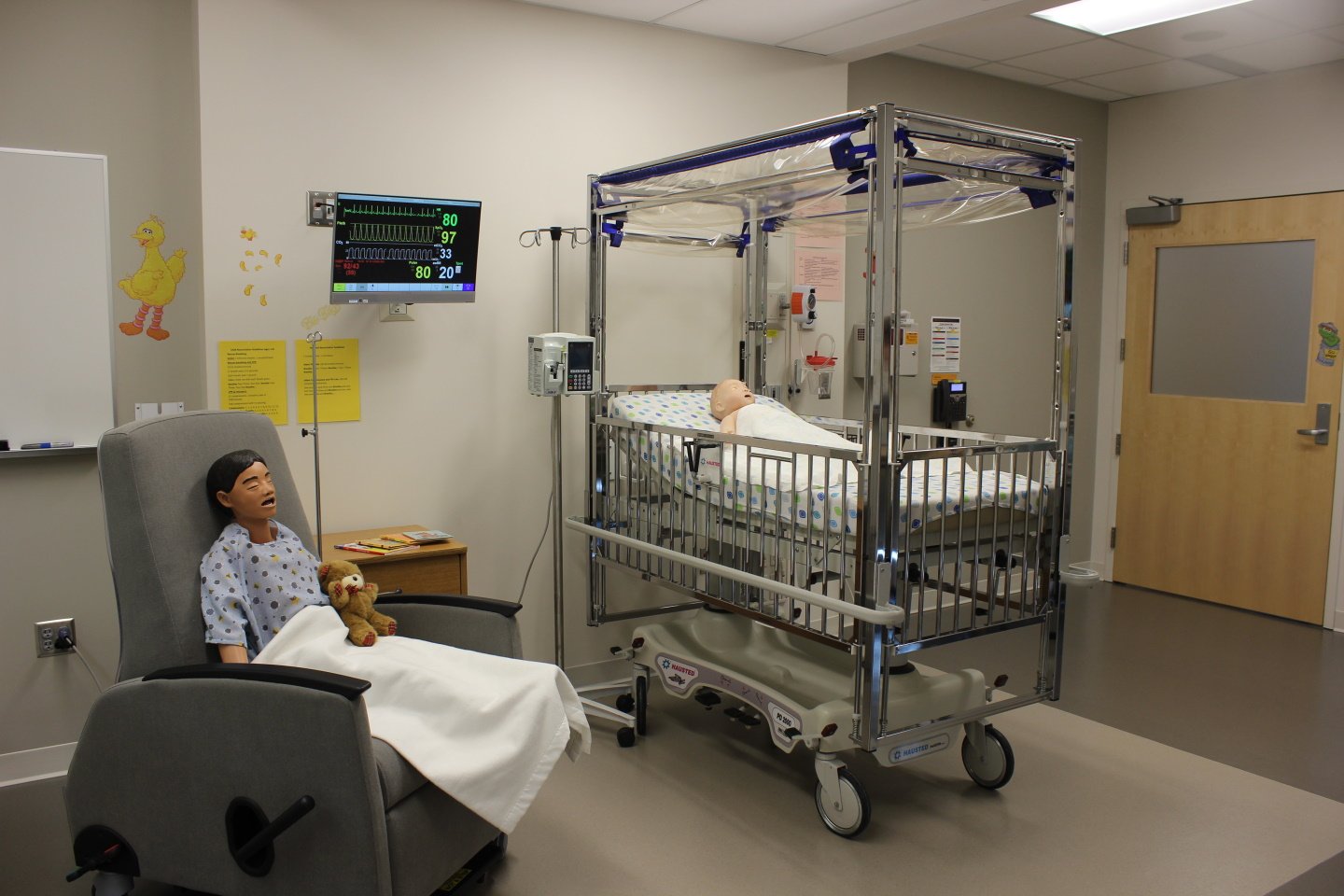 The pediatric simulation suite is designed as a pediatric hospital room that can be configured for pediatric patients of any age. The suite includes a hospital head wall with functioning suction and oxygen hookups, patient monitor, and pediatric crash cart. The space is equipped with pan/tilt/zoom cameras and microphones.
The suite is utilized for pediatric scenarios for patient's ages 0 to 18 years of age. Examples of scenarios that this suite has been used for are: asthma exacerbation, pneumonia, and anaphylactic shock.