About Creative Production
Creative Production is made up of a collection of skilled industry professionals with decades of experience. Top-quality design, multiple printing presses and digital printers can accommodate almost any job.
---
If additional resources are required for your project, we'll work with area vendors to provide the best price, quality, and the quickest turnaround time. Finished products can be delivered to Office Support Services for mailing or delivered right to your office door free of charge.
Your fellow University co-workers thank you for your patronage!
Meet Creative Production
The creative production staff is a group of professionals with decades of experience in creative services. We are a self-sustaining shop that provides printing and graphic services to all areas of the University.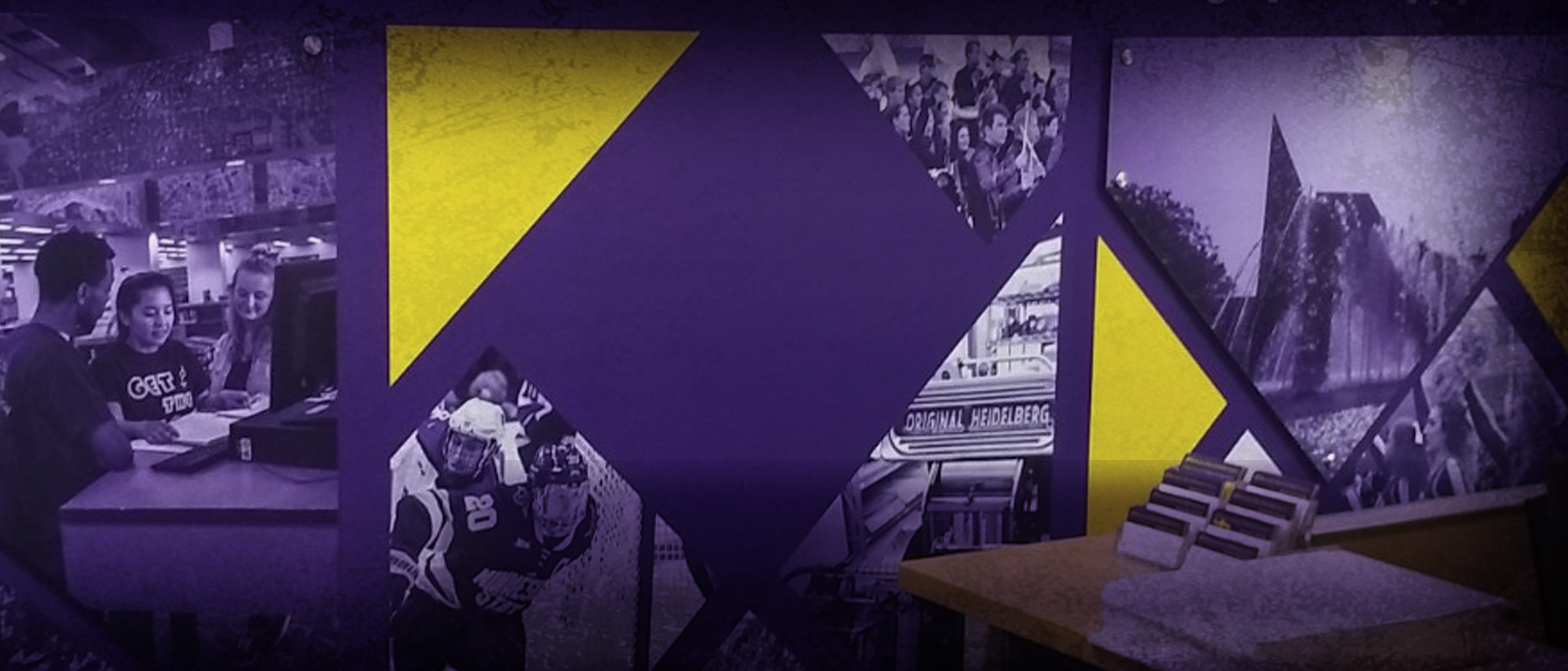 What can we do for you?
Our services include graphic design, professional printing in our state-of-the-art press area, merchandise, photography, signage and photocopying services. Working with us ensures all university brand standards are met and print projects are the highest possible quality.