KMSU Listener Appreciation Soundclash
Join us as we celebrate how amazing our listeners are!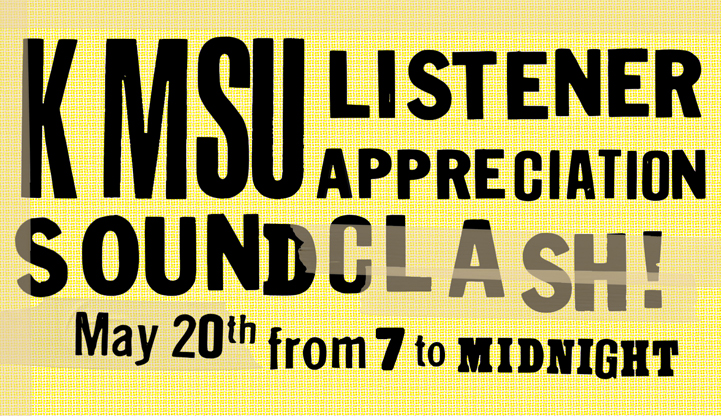 KMSU will be celebrating its listeners on Friday, May 20th, with a Listener Appreciation Soundclash! DJs from all over the KMSU schedule will be spinning vinyl from 7:00 p.m. to midnight at the NaKato Bar & Grill (253 Belgrade Ave, North Mankato). Stop by so we can thank you in person for helping us with our record breaking Spring Pledge Drive!
Stop back soon for an update with scheduled DJ times, so you can play your life accordingly, or just show up at seven and help us close the place down. Either way, it's going to be a very fun evening, and we hope you'll join us! For more information, e-mail shufflefunction@hotmail.com. See you there!
UPDATE:
KMSU Listener Appreciation Soundclash Line-up:
11:00-11:30 -
Steve Fligge
(Dreadbeat / Both Sides of Midnight)
11:30-12:00 -
David Perron
(Free Form Freakout / FFFoxy Podcast)