Laboratory Services
The Student Health Services Lab can perform both simple and complex laboratory tests including tests for Strep, pregnancy tests, urinalysis tests, blood tests, and STD screenings. Most results are available within 15 to 20 minutes. Highly complex tests are sent to a reference laboratory, with most results available within 24 to 48 hours. There is a small fee for laboratory tests.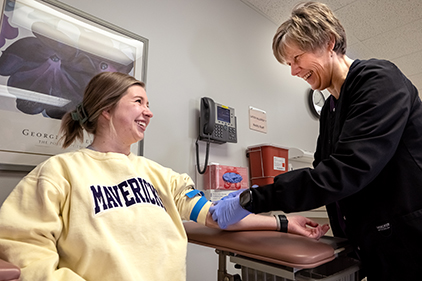 All laboratory tests must be ordered by a physician or nurse practitioner. Laboratory orders are accepted from referring physicians and results can be mailed, faxed or phoned to the referring physician.
The Student Health Services lab is fully accredited by the nationally recognized Commission of Office Laboratory Assessment (COLA). We are staffed by a certified Medical Technologist and a certified Laboratory Technician.