Julia Sears Residence Community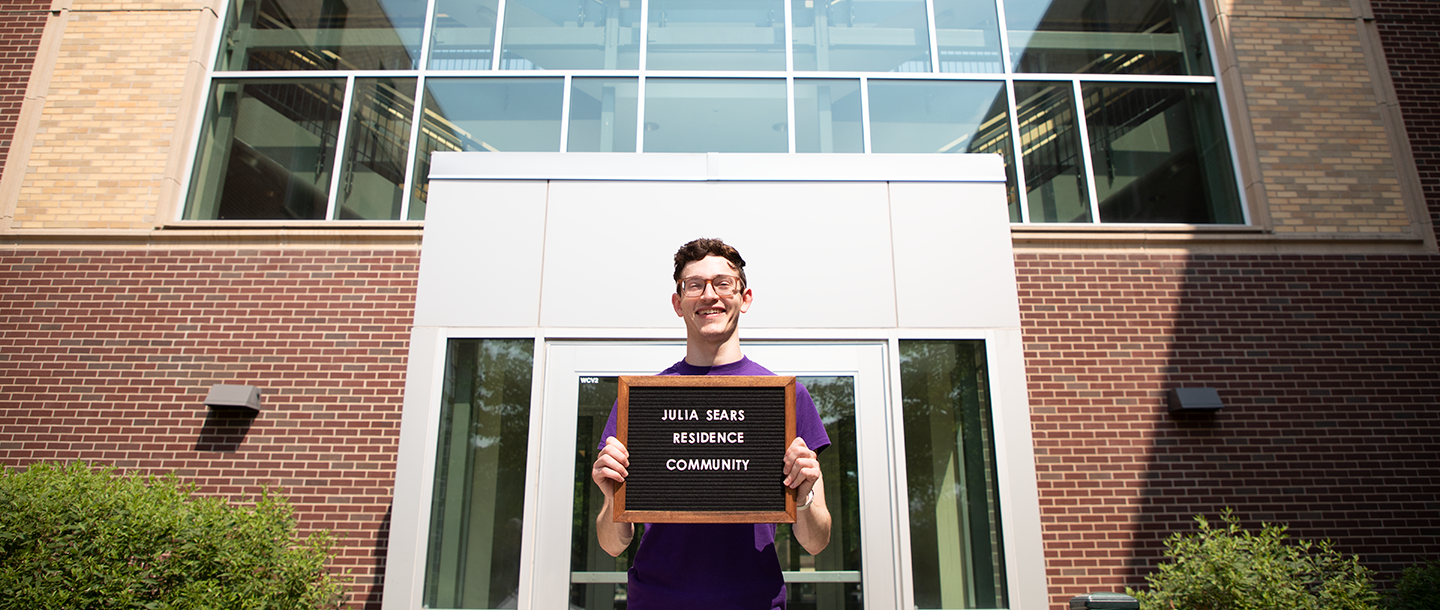 Professional Staff
Located across the street from the student union, Julia Sears Residence Community features 2-4 person semi-suites with private bathrooms. Picturesque outdoor space and the 1872 Grill make this location a top destination for students.
Community Overview
Size: 620 residents
Price: $$$
Room Type: Semi-Suites
Air Conditioning: All rooms, floor lounges, & kitchens
Laundry: On each floor
Bathroom: Private
Parking: Purchase a parking permit if bringing a vehicle. Choose Lot 1, 2, or 16.
Location: Main Campus
Address: 540 West Road, Mankato, MN 56001
Phone: 507-389-5620
Details
Floors: 4 (2 elevators)
Gender: Co-ed floors, single gender suites
Mattress: XL Twin (80" long)
Bed Style: Adjustable Loft
Furniture: Bed, Mattress, Dresser, Desk, Chair, Closet, Vertical blinds
Moveable Furniture: Yes
Flooring: Tile
Favorite Features: Private bathroom
Mail & Packages
Use this format to send mail to your student.
Resident's Full Name
Julia Sears (Room Number) and (A or B)
540 West Road
Mankato, MN 56001
See more about Mail & Packages
Popular Links
Get involved in student leadership