Homecoming Parade Line up
Information on lining up for the Homecoming Parade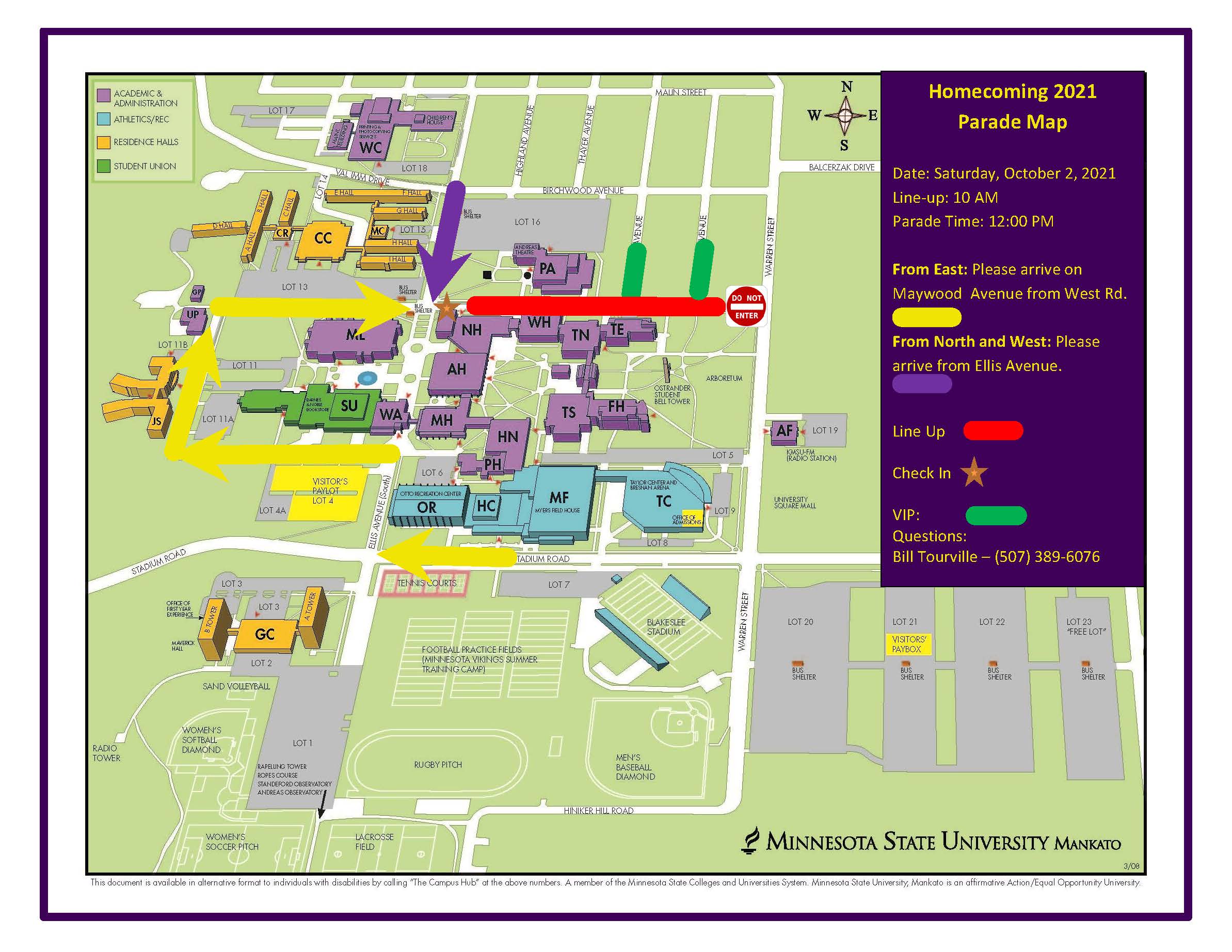 ---
Line Up Begins: 10:00 AM
---
2021 Placement
Please note Val Imm Drive will be closed.
Only floats with special designation by the parade committee will receive an assigned spot. All other floats will be placed as they arrive.
Floats will be able to begin in line-up at 10am.
If you have multiple vehicles, you must arrive together. Any entry that does not have all vehicles present at time of check-in will not be permitted into the staging or line-up area. Once an entry enters the line-up area, no other vehicles or unit will be allowed to enter.
Additional Information:
General Parade Guidelines and Policies
Parade Line-Up Map (Download)
---
Length Guide
Check out the Length Guide with examples
10 Foot Entries
20 Foot Entries
Average Car
Average SUV
Average Truck
Average Van
Single Axel Trailer
20-40 People
30 Foot Entries
Double Axel Trailer
40-60 People
30+ Foot Entries
Flatbed Trailer (50 Foot)
Semi Trailer (80 Foot)