Homecoming Parade Line up
Information on lining up for the Homecoming Parade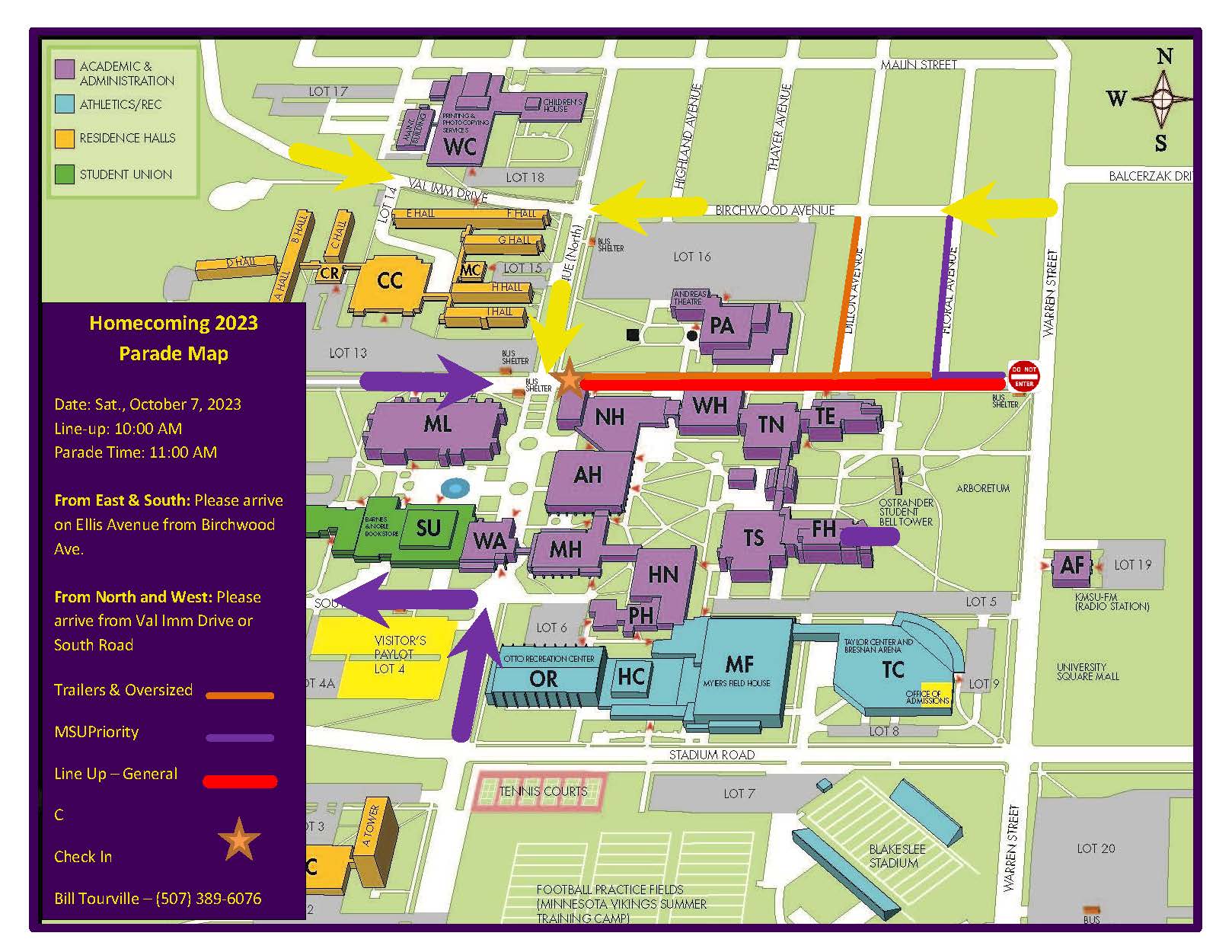 ---
Line Up Begins: 10:00 AM
---
2023 Placement
Floats will be able to begin in line-up at 10:30am.
If you have multiple vehicles, you must arrive together. Any entry that does not have all vehicles present at time of check-in will not be permitted into the staging or line-up area. Once an entry enters the line-up area, no other vehicles or unit will be allowed to enter.
Additional Information:
General Parade Guidelines and Policies
Parade Line-Up Map (Download)
---
Length Guide
Check out the Length Guide with examples
10 Foot Entries
20 Foot Entries
Average Car
Average SUV
Average Truck
Average Van
Single Axel Trailer
20-40 People
30 Foot Entries
Double Axel Trailer
40-60 People
30+ Foot Entries
Flatbed Trailer (50 Foot)
Semi Trailer (80 Foot)
Homecoming 2023 Parade
Sign-up Today!
Help celebrate Maverick Spirit through the 2023 Homecoming Parade.
Cost:
Minnesota State Mankato offices, student groups, and departments: Free
Community Non-Profits: Free
Community Businesses: $100
Registration:
Register online at mankato.mnsu.edu/parade
Prizes & Theme
All floats are eligible for prizes and honors