Intramural Sports
It is the mission of the Intramural Sports Program at Minnesota State Mankato to provide a wide range of individual, dual and team activities at a variety of competitive and recreational levels to students, faculty, staff and other members of the University community.
Become a Champion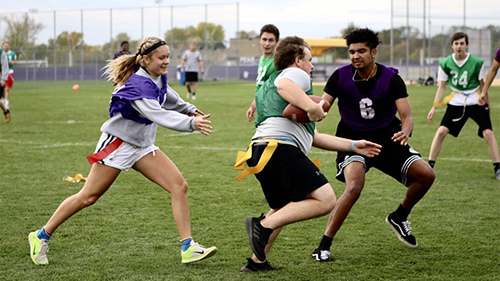 Our purpose is to provide exercise, recreation and fun to our participants in a relaxed, yet structured environment. Intramural Sports is a crucial element of the academic experience in that it promotes and reinforces teamwork and personal accomplishment, mutual respect and integrity, competition and recreation, as well as skill and exercise.
Before participating in Intramural Sports, please read our handbook.
fall 2023 Intramural Sports Calendar
Spring 2024 Intramural Sports Calendar
Intramural Sports Free Agent Form