Sport Clubs
A sport club is a recognized student organization that exists to promote and develop interest in a particular sport or physical activity.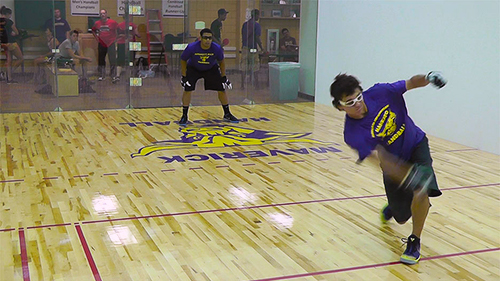 A club may be instructional, recreational or competitive or may involve any combination. Sport clubs are strictly voluntary. Involvement in a sport club enhances a student's collegiate experience and contributes to the student's overall education. Sport clubs are officially sponsored by Campus Recreation and the Student Activities Office and are partially supported through Student Activity Fees.
Join A Sport Club
Contact the club representative for details on the membership requirements for a particular sport club. Complete a Liability Waiver Form, to be turned into your club representative when you join.
Cricket
Apu Bhowmik
507-720-3297
Handball Club
Tyler Lorbeski
763-228-4135
Men's Baseball
Brode Vail
651-328-3011
Men's Hockey
Ryan Quaintance
651-895-7487
Men's Lacrosse
Jack Mullvain
651-605-1764
Men's Rugby
Blake Martin
952-905-9447
Men's Soccer
Erik Keohane
605-431-0948
Men's Ultimate Frisbee
Gavin Kritzeck
320-455-1020
Men's Volleyball
Mayson Bolme
701-373-5345
Shotokan Karate
Brad Weelborg
507-388-5301
Women's Lacrosse
Rowan Thom
763-218-1762
Women's Rugby
Payton Hedderman
605-499-8106
Women's Volleyball
Lydia Schrempp
612-834-6650
Sport Club Travel Itinerary Form