Health PROs Peer Education
Health Peers Reaching Out (Health PROs) is a volunteer organization coordinated through the Health Education Office.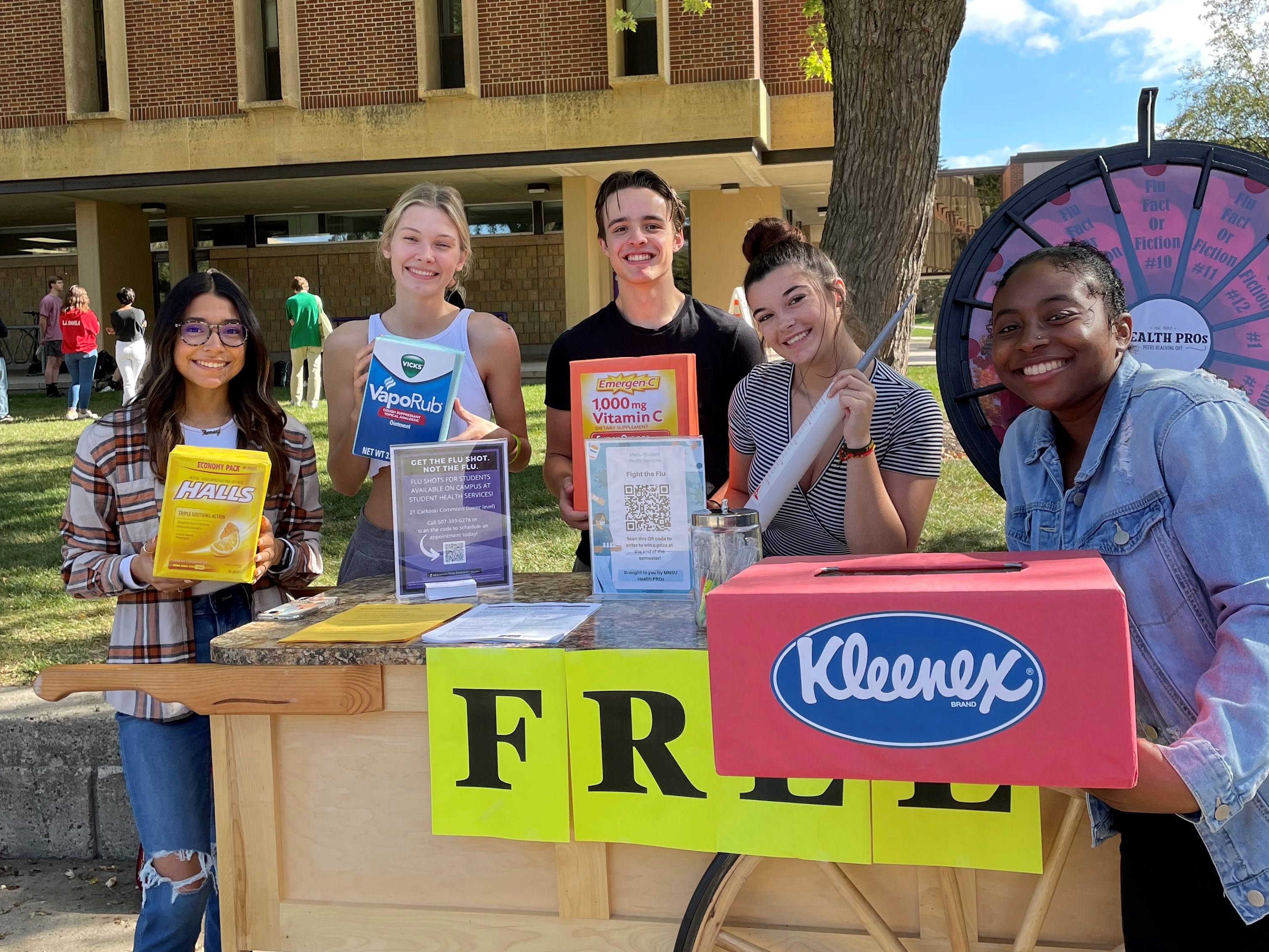 These student volunteers, through education and role modeling, assist other students to make informed decisions in matters affecting health and wellness. Health PROs provide campus outreach and student health guides on a variety of health topics relevent to today's college students. They also provide interactive, game-based presentations covering: alcohol, safer sex including contraception and STIs, healthy eating, stress management, healthy sleep and more. Health PROs are ready to provide presentations in a way that best suits the situation, virtual or in person!
If you're interested in scheduling a virtual presentation or learning more about how an in-person Health PROs presentation might work for your class or group, call 507-389-5689.