Directions and Building Access Information
Address:
MN State University Mankato at Edina
7700 France Ave. S., Suite 500
Edina, MN 55435
Map Location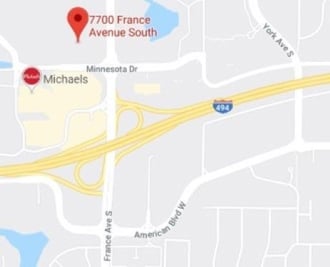 View Map and driving directions
---
parking
Parking is available in the West or East lot, but you'll find more parking available in the ramp. Parking in the ramp is free.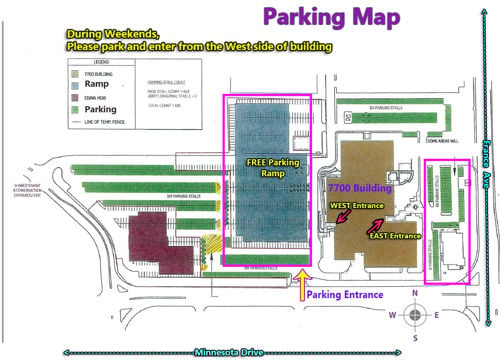 ---
Building Access
Depending on where you park, please use the East or West directions below, to locate the North elevators and up to the 5th floor.
West Entrance Access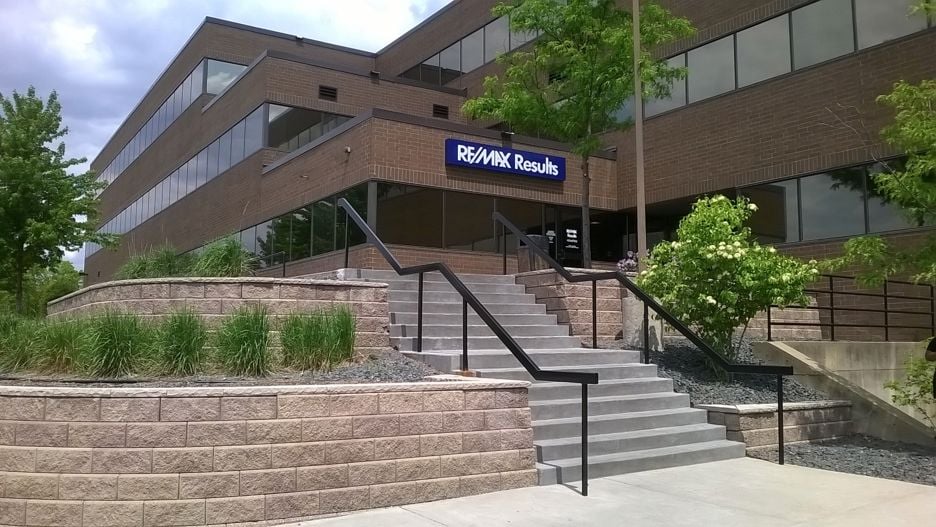 Park in the parking lot or Ramp off of Minnesota Dr. and enter the building by Remax.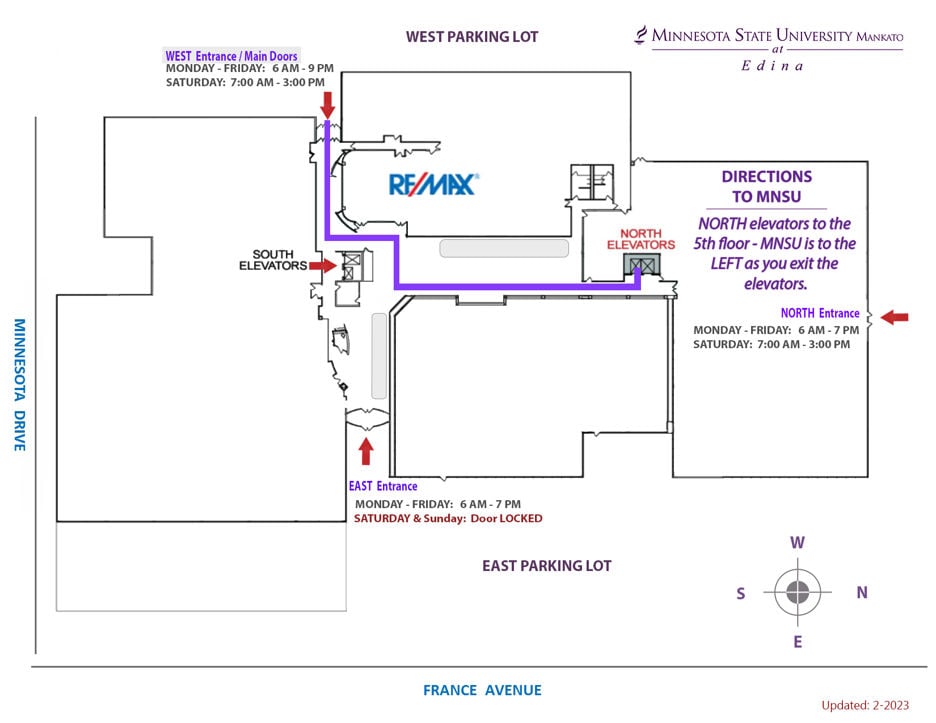 ---
East Entrance Access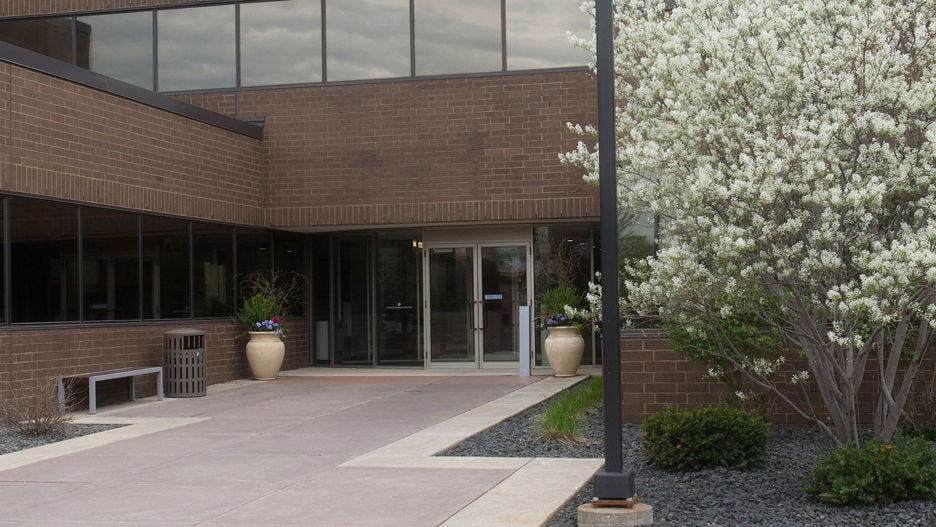 Park in the Visitor Parking Lot off of France Avenue.