About IT Solutions
IT Solutions positions Minnesota State University, Mankato as a leading institution in student outcomes, teaching, research, and service. We achieve this by building partnerships with our campus community, providing knowledgeable, high-quality and courteous services, and offering evidence-based, customer-focused, and innovative solutions to advance the university's strategic goals.
Meet Our CIO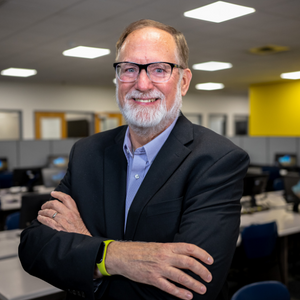 Mark Johnson, Vice President and Chief Information Officer
Our main office is located at:
3010 Memorial Library
Minnesota State University, Mankato
Mankato, MN 56001
Phone: 507.389.6651
Learn More
We are proud to provide cutting edge solutions to continually support and enhance innovative teaching and learning opportunities across campus and beyond.
IT Solutions operates and helps manage several labs, centers and focus areas across campus to provide and support innovative and advanced teaching and learning.
If you would like an email notification when IT Solutions posts Student Employment opportunities submit your information here and we will send a notification when openings occur.
Meet our team of Solutions Architects. Solutions Architects represent and wok directly with your college or department to help innovate and bring your technology-based ideas to life.
The Student Tech Fee Advisory Committee makes recommendations to the college or university president regarding expenditure of revenues received from the technology fee and is comprised of mostly students as well as various faculty and staff reperesentatives.