Student Technology Fee Committee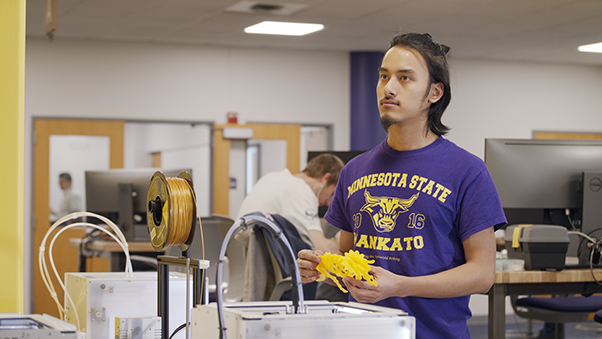 The Student Tech Fee Committee is an advisory committee to IT Solutions comprised primarily of students of Minnesota State University, Mankato. The committee makes recommendations regarding the expenditure of revenues received from the technology fee. Prior to making such recommendations, the technology advisory committee will inform the campus student association (s) of the committee's recommendations and seeks advice and comment.
Interested in joining the committee?
FAQ
A Student Tech Fee Committee is an invaluable resource to our campus community to both education students and also learn from them on what they value and prioritize in technology. In addition, a student tech committee is required by Minnesota State Policy and Procedure at all institutions that collect student technology fees.
The committee meets once per week, for a duration of about 5-6 weeks typically each fall semester. The meetings are more informative sessions that are comprised of presentations, tours and time for dialogue and input. During the final meeting, the committee will discuss a proposal for any possible tech fee adjustments for the next academic year and consensus will be sought.
Proposal with subcommittee comments on proposed changes to the student tech fee will be brought in front of the Student Government and the Technology Roundtable. Voting will be up to each group at that time