Variety Hour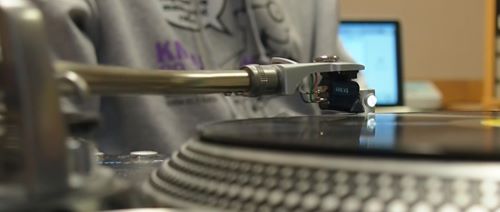 Variety Hour (Tuesdays, 3-4pm)
A rotating gallery of radio ne'er-do-wells bring you music that's new, old, weird, catchy, disturbing, obscure, country, western, jazz, rock, punk, power pop, americana, electric, acoustic, amateur, professional, etc. Best served with whatever you're doing at the moment.
Hear episodes of Variety Hour on-demand for two weeks via the KMSU app, available for iOS and Android devices!
Scroll to explore Variety Hour playlists
Rachael Hanel (First Tuesday of the month)
Rachael Hanel was looking at her playlist favorites one day and noticed something striking: nearly all of the musicians were from either Minneapolis, Manchester, or Scotland. She is an unabashed fan of northern climates, so she wasn't surprised that her favorite music comes from places cold and gray. She promises not to play Morrissey for the entire hour.
John Kass (Second Tuesday of the month)
Mostly vinyl, but sometimes cassettes and CDs. Mostly Rock, but sometimes Jazz or Blues. Mostly John Kass, but sometimes his friends too.
Rick Esser (Third Tuesday of the month)
"Don't hassle me , I'm local."
Pete Steiner (Fourth Tuesday of the Month)
Pete Steiner has broken free from the shackles of commercial radio, and KMSU is lucky enough to have him bring the true spirit of radio back to the airwaves. He plans on playing the deep cuts every fourth Tuesday at 3:00 p.m. on Variety Hour, with the occasional interview thrown in for good measure.
And there was much rejoicing.