Buildings at Minnesota State Mankato
Minnesota State University, Mankato encompasses 354 acres, including 77 acres of protected ravine areas.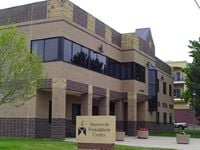 Alumni Foundation Building
The Minnesota State University, Mankato Foundation funded construction of the Alumni Foundation building. The State of Minnesota later leased space within the building to house programs like KMSU-FM, Alumni Affairs, Development, and Extended Education.
Year Completed: 1989
Square Footage: 17,400
Building Cost: $1,272,906
---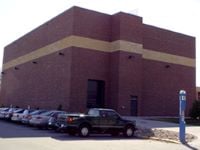 Andreas Theatre
The Andreas Theatre is an experimental theatre connected to the Earley Center for Performing Arts. The Andreas Theatre includes a 200 seat, 60'x70' studio theatre, concessions area, dance and movement studio, scenic and costume design studio, green room, dressing rooms and graduate assistant offices. A matching grant from Lowell and Nadine Andreas stimulated other donors to cover the cost of the $3.4 million structure.
Year Completed: 2000
Square Footage: 19,469
Building Cost: $3,434,224
---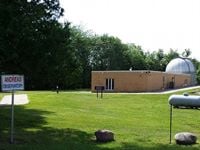 Andreas Observatory
Made possible by a $230,000 gift from Lowell and Nadine Andreas of Mankato. This building houses a state of the art telescope. In addition to classroom and research use, it is open to the public for astronomical events.
Year Completed: 1990
Square Footage: 1,863
Building Cost: $240,000
---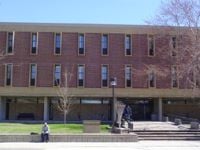 Armstrong Hall
Named in honor of Grace Armstrong, who taught professional education for 36 years (1927-63). Armstrong Hall is a classroom building.
Year Completed: 1964
Square Footage: 143,966
Building Cost: $2,009,389
---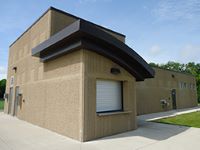 Athletics Concessions, Restrooms (West Building)
The athletics concessions building is located between the women's soccer field and women's softball field.
---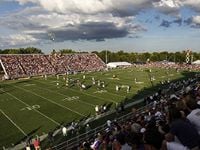 Blakeslee Field
Blakeslee Field, also known as Blakeslee Stadium, was constructed in 1963. It was named in honor of Carlyn P. Blakeslee, athletics administrator and coach, who served the University for 37 years (1924-61). The 7,000 seat facility offers great sitelines and a natural grass surface. Since 1966 Blakeslee Stadium and nearby practice fields have served as the summer training camp for the National Football League's Minnesota Vikings.
Year Completed: 1963
Square Footage: 19,433
Building Cost: $80,000
---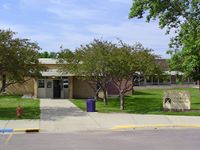 Carkoski Commons
The commons area linking Crawford Center and McElroy Center, known as Carkoski Commons was named in honor of Chester (Chet) A. Carkoski, in 1990. Chester Carkoski was the Assistant Dean of Students and Director of Housing from 1960 to 1973. Carkoski Commons is home to the Residential Life Office, Health Services, and a large dining area for residents of McElroy, Crawford, and Sears. Effictive January 2017, the large dining area of Carkoski Commons was replaced with the University Dining Center.
Year Completed: 1958
Square Footage: 80,200
---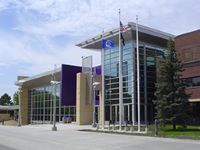 Centennial Student Union
The Centennial Student Union opened its doors 100 years after the founding of Mankato Normal School. In 1972, a three level complex was added housing a bookstore, ballroom, cafeteria, deli, gameroom, bowling alley, auditorium, and various offices. In 1999, a three story addition on the west end cost $5 million. All construction and operations have been and continue to be funded through student activity fees. Another phase affecting the building's southern exposure was completed in 2006 and cost $11 million.
Year Completed: 1967, 1972, 1999, 2006
Square Footage: 202,144
---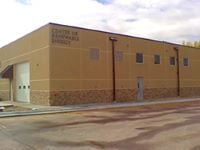 Center of Renewable Energy (CORE)
Minnesota State University, Mankato gratefully acknowledges the generous contributions of supporting organizations. With their support, the mission of the Center for Renewable Energy Research became a reality. The Center of Renewable Energy conducts research in the area of emissions testing and biofuel.
Year Completed: 2010
Square Footage: 6300
Building Cost: $1.8 million
---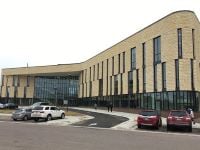 Clinical Sciences Building
Clinical Sciences Building houses labs for the School of Nursing, the Department of Dental Hygiene in partnership with South Central College's Dental Assisting Program, and the Department of Communications Disorders (Speech, Hearing and Rehabilitation Services). These labs and client work areas provide students real-world practicum experiences and patient interaction. Clients are drawn from the local and regional area.
Year Completed: 2017
Square Footage: 79,131
Building Cost: $28.883 Million
---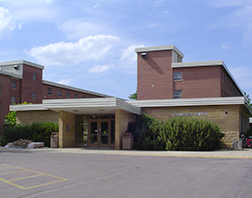 Crawford Residence Community
The Crawford Residence Community was named in honor of Clarence L. Crawford, the seventh president of Minnesota State Mankato, serving as president of Mankato State College from 1946 to 1965. A, B, and C wings were constructed in 1958. D wing was constructed in 1964.
Year Completed: 1958,1964
Square Footage: 241,406
Beds: 800
---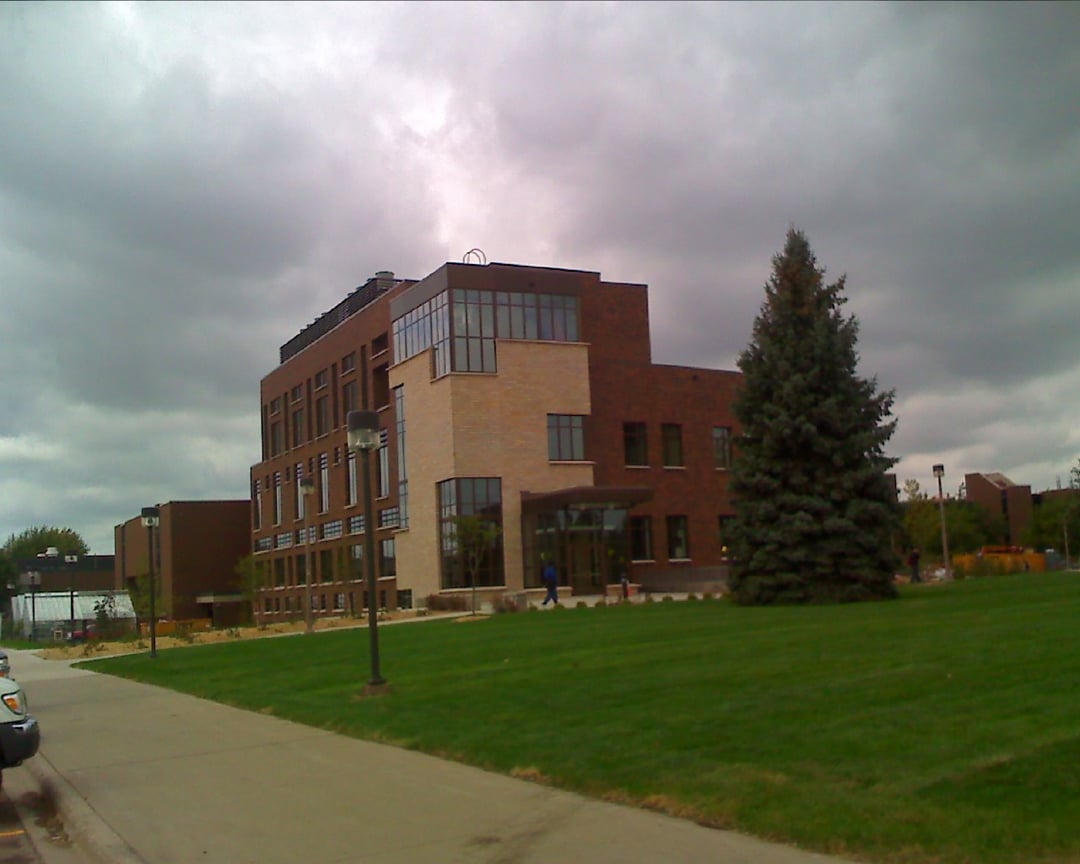 Ford Hall
Leonard A. Ford Hall, the southeast wing of the large Trafton Science Center, was named after Dr. Leonard A. Ford, a significant figure in the history of Minnesota State University, Mankato. Dr. Ford was a professor of chemistry from 1939 until his death in 1967. He served as chairman of the Chemistry Department from 1939 to 1947, and was Chair of the Division of Science and Mathematics from 1947 to 1965. The dental assistant and nursing programs (part of the College of Allied Health and Sciences) also owe their beginnings to Dr. Ford. He initiated Minnesota's first science fair in 1950.
Year Completed: 2008
Square Footage: 66,783
---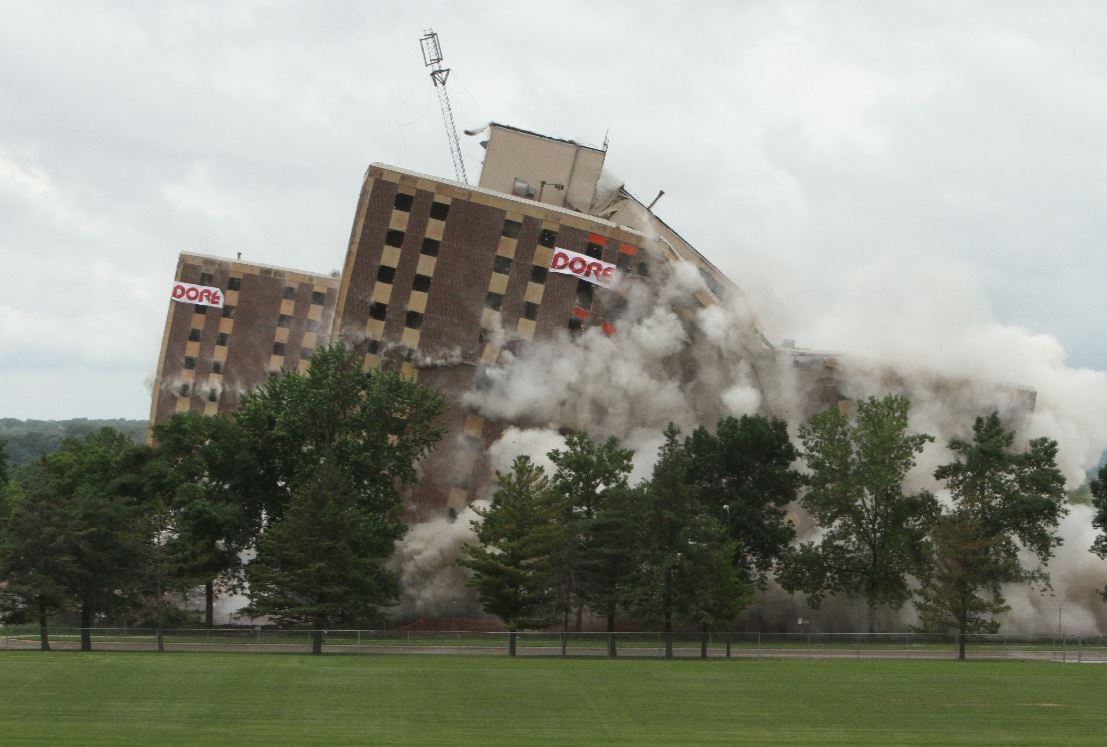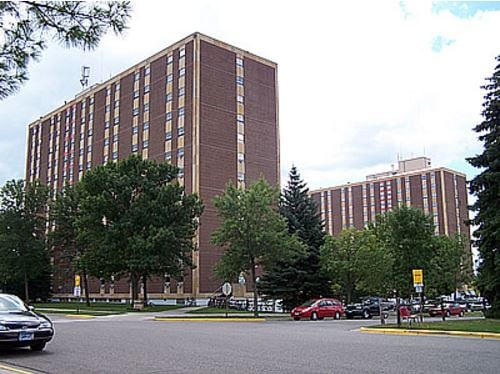 Gage Center
Since 1965, over 50,000 students lived in the 135-foot twin towers of Gage. Each tower held 650 beds. Eventually the years took their toll to the point that Gage elevators were not as fast as they could be and the wear and tear on the dining areas and common spaces were significant. The twin towers of Gage were imploded June 29, 2013.
Year Completed: 1965
Square Footage: 141,894
Building Cost: $2.57 million
---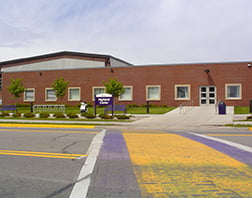 Highland Center
Highland Center was constructed in 1962. It houses swimming pool, coaches offices, and the departments of Intercollegiate Athletics, Recreational Sports, and Human Performance.
Year Completed: 1962, 2003
Square Footage: 141,894
Building Cost: $2,144,780
---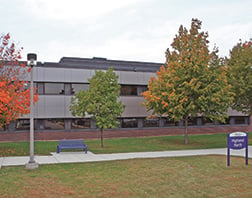 Highland North
Highland North was constructed in 1979. It houses Schellberg Gymnasium and faculty offices.
Year Completed: 1979
Square Footage: 47,699
Building Cost: $3,168,300
---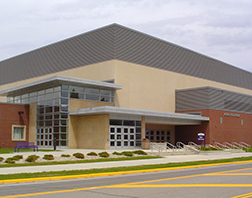 Myers Field House
The Myers Field House was named after Earl "Bud" Myers who coached Minnesota State Mankato teams for 31 years and captured a combined 25 Northern Intercollegiate (NIC) and North Central (NCC) Conference titles during that time. The $11 million 84,000 sq. ft. field house was completed in 2001. It is a state-of-the-art facility that supports NCAA track and field events; practice space for softball, baseball, tennis, and student intramurals; along with a multi-purpose venue for the departments of Human Performance and Recreation. The newest addition to the Fieldhouse is a popular rock climbing wall in the southeast corner of the facility.
Year Completed: 2001
Square Footage: 82,308
Building Cost: $10,288,152
---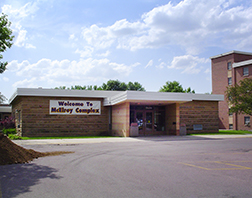 McElroy Residence Community
McElroy Residence Community was named in honor of Frank D. McElroy, sixth president of Minnesota State Mankato. E, F, and G wings were constructed in 1961. H and I wings were constructed in 1964. (A remodeled I Hall became part of the Margaret R. Preska Residence Community in fall, 2012.)
Year Completed: 1961,1964
Square Footage: 208,763
Beds: 1,000
---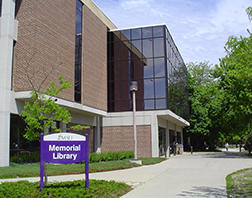 Memorial Library
Named in honor of faculty and community members who made significant contributions to the growth of this institution, and the graduates who gave their lives in service to their country. An addition was built in 1992, and much remodeling has been done. A large portion of the third floor now houses the Office of Information Technology Services as well as offices for Minnesota State Mankato IT Services.
Year Completed: 1967,1992
Square Footage: 246,365
Building Cost: $14,090,749
---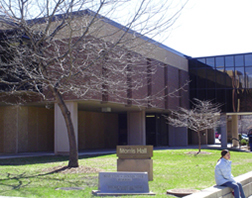 Morris Hall
Named in honor of history professor, Albert B. Morris, who taught at Minnesota State Mankato for 36 years, from 1919 to 1955. It is home to the College of Business. The departments of Urban and Regional Studies, Geography, Government, Ethnic Studies, Gender & Women's Studies, Economics, Dental Hygiene, the Undergraduate Research Center and the Honors Program also call Morris Hall home. The Morris Addition was built in 1979.
Year Completed: 1968,1979
Square Footage: 66,761
Building Cost: $2,345,230
---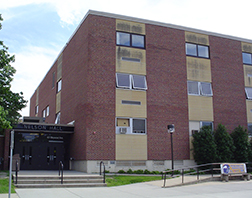 Nelson Hall
When it opened in 1962, Nelson Hall was intended to be an industrial arts building. It is now home to the departments of Art and Mass Media. Its east wing houses labs for Automotive Engineering Technology
Year Completed: 1962,1979
Square Footage: 64,693
Building Cost: $1,847,032
---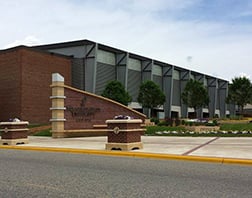 Otto Recreation Center
First constructed as Highland Center, it served as Minnesota State Mankato center for physical education and athletic competitions. The name was changed to "Otto Arena" in honor of former athletic director and football coach Robert "Bob" Otto. A $8.4 million remodeling was completed in fall 2005 which converted the building's primary function to that of a fitness center. The building was renamed to Otto Recreation Center as a result.
Year Completed: 1962
Year remodeled: 2005
Cost: $8.4 million
---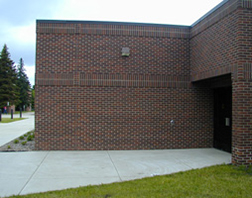 Pennington Hall
Named after Charles Pennington, an alumnus who served as a volunteer on the Minnesota State Mankato Foundation Board, the Annual Golf Classic Committee (athletics scholarship fund-raiser) and other boards and committees. The Mankato State University Foundation, Inc. funded initial construction of the building. The State of Minnesota later leased the space for classrooms.
Year Completed: 1986
Square Footage: 4,196
Building Cost: $284,700
---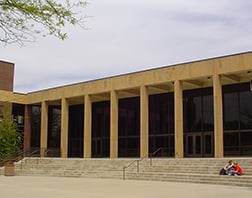 Earley Center for Performing Arts
The name suggests the disciplines of theatre, music, and communication studies, which are housed within. It also houses the Ted Paul Theatre (seats 529) and E.J. Halling Recital Hall (seats 350).
Year Completed: 1967
Square Footage: 87,887
Building Cost: $1,785,038
---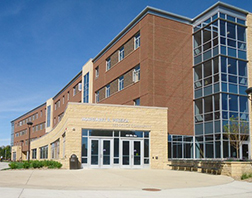 Margaret R. Preska Residence Community
Named for former University President Margaret Preska (1979-1992), this structure includes the latest improvements for the 500 residents living there, along with offices for New Student and Family Programs. Most of the semi-suites house four residents, and a limited number of single semi-suites are available. The main floor includes classrooms and gathering spaces. This building is adjacent to Carkoski Commons, providing indoor access to the Carkoski Dining Hall.
Year Completed: Fall 2012
Square Footage: 109,773
Building Cost: $29,925,000
---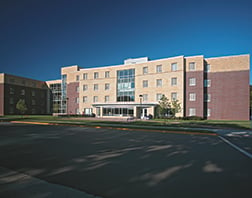 Julia A. Sears Residence Community
Named after Julia Sears (1840-1929) who served as the Head of the Mankato Normal School from 1872-1873. She is celebrated as the country's first female leader of a co-educational public college in the United States. While in Mankato, Sears served as a professor of mathematics before being recommended for the position of principal by her predecessor George Gage. Under Sears, Mankato Normal School celebrated its highest enrollment to date with 121 full time students. Despite Sears' popularity, she was not asked to retun to the chief office of the institution after one year. The decision sparked a student walkout, known as the Sears Rebellion, and students were expelled for insubordination. She was recruited by the George Peabody Normal School in Nashville, Tennessee, where she served as the head of the Mathematics Department from 1875-1907. Sears served as a consultant to Susan B. Anthony and worked on passage of the 19th Amendment to the United States Constitution.
Year Completed: 2008
Square Footage: 150,275
Beds: 608
---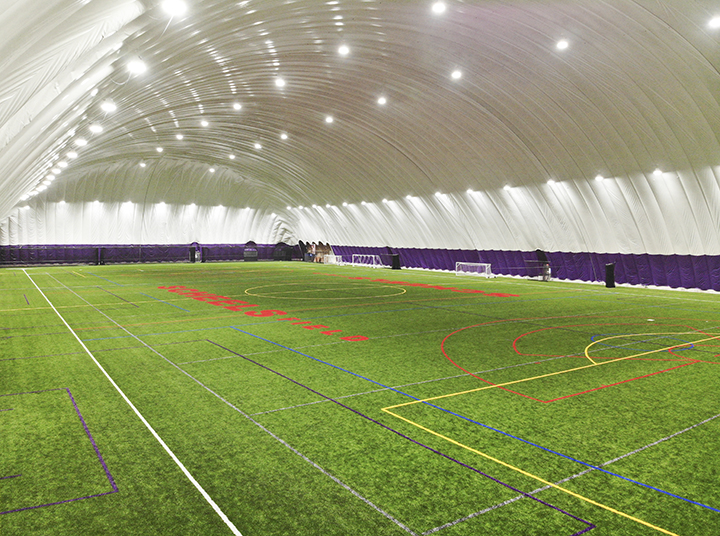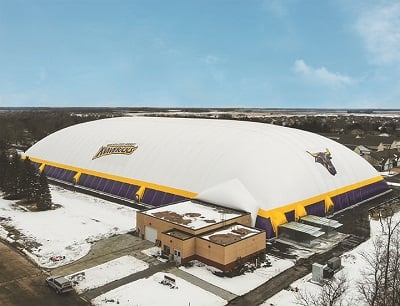 Sports Dome (SCHEELS Field at the Maverick All Sports Dome)
Sports Dome is designed as a indoor practice facility covering a field and half. Users would include intercollegiate football, baseball, women's softball, women's soccer along with various intramural sports including cricket, women's rugby, women's lacosse. Community groups would also be allowed to scheduled practice events including youth soccer. The dome is inflatted in November and taken down in May. SCHEELS Field will be available all 12 months of the year and protected during the winter months with the inflatable dome.
Year Completed: December 2019
Square Feet: 109,850 sq. f. dome with 4,120 sq. ft. support building
Project Cost: $6.3 million - Paid for by Student Fees ($2,000,000), Revenue Bonds ($2,000,000) and University Reserves ($2,300,000)
---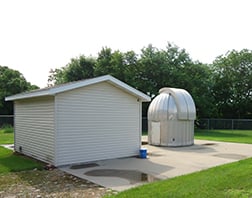 Standeford Observatory
Named after Leo V. Standeford, professor of astronomy at Minnesota State Mankato from 1969 to 1981, Standeford Observatory was built in 1982. The telescopes there are used for visual observations by Minnesota State Mankato students and other observatory visitors.
Year Completed: 1982
Square Footage: 200
---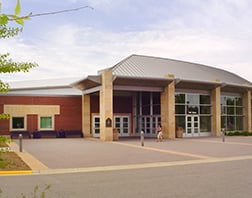 Taylor Center
Taylor Center, with a total area of 142,951 square feet serves as the gateway to campus for students, alumni, faculty, staff and visitors. The building houses Bresnan Arena, and is the home of Mavericks basketball, volleyball and wrestling.
Year Completed: 2000
Square Footage: 142,951
Building Cost: $18,410,374
---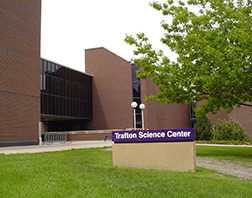 Trafton Science Center
Named in honor of professor of biology and onetime Chairperson of the Division of Science and Mathematics, Gilbert H. Trafton. Trafton's main building and the Trafton addition (1994) house various science, engineering and technology classrooms, offices and laboratories.
Year Completed: 1972,1994
Square Footage: 280,804
Building Cost: $17,245,311
---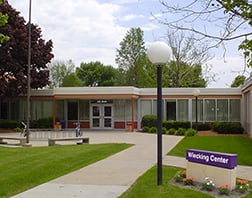 Wiecking Center
Formerly Wilson Campus School, the building was renamed Wiecking Center in honor of Anna and Emma Wiecking, who were faculty members for a combined total of 76 years. Wiecking currently houses University Security, University Facilities, Children's House, the departments of Construction Management and Family & Consumer Sciences, the Trio Programs, Military Science, Printing Services and classrooms, including the Wiecking auditorium. An annex, built in 1983, houses shops for the building trades and printing services.
Year Completed: 1959,1983
Square Footage: 108,405
Building Cost: $1,764,105
---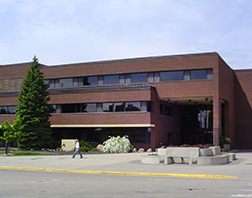 Earle J. Wigley Administration Building
Named in honor of teacher, coach and administrator Earle J. Wigley, who served Minnesota State Mankato from 1933 to 1970. This building houses the offices of the president, Human Resources, Academic Affairs, Fiscal Affairs and Student Affairs Offices, among other key administrative offices.
Year Completed: 1979
Square Footage: 48,933
Building Cost: $1,485,709
---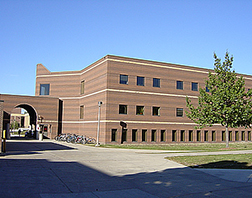 Wissink Hall
Named in honor of former a chairperson of the Department of Physics and Astronomy, and former Minnesota State Mankato dean, Dr. Gerrit M. Wissink. This building houses the Academic Computer Center, departments of Mathematics and Statistics, Computer and Information Sciences, and the School of Nursing, and several classrooms.
Year Completed: 1987
Square Footage: 65,725
---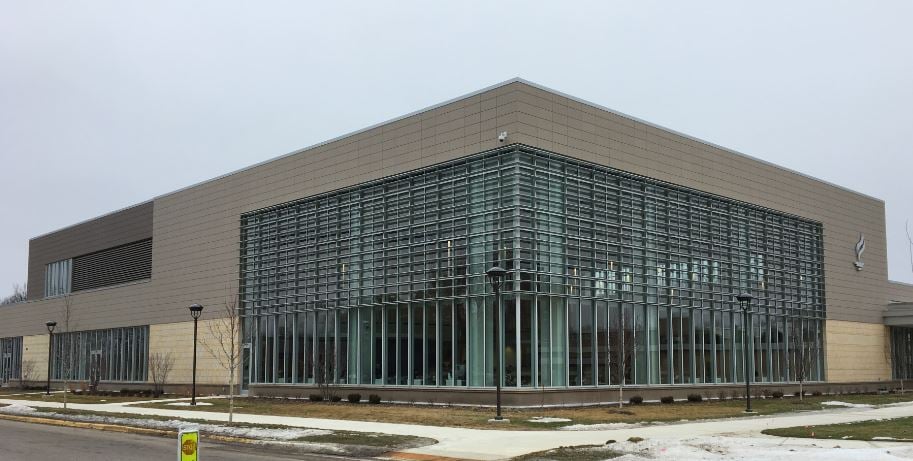 University Dining Center
This new dining hall is serving more than 3,000 students, with more than 49,000 square feet of eating space.
Year Completed: 2017
Square Footage: 49,075
Building Cost: $31.4 million
---
Seating Capacities - Auditoriums and Large Gathering Spaces
Facility
Number of Seats
Andreas Theatre
200
Armstrong Hall 101
161
Armstrong Hall 102
112
Blakeslee Stadium
6,000 + 1,500 Portable
Bresnan Arena (in Taylor Center)
4800
Centennial Student Union Ballroom (capacity varies by set up)
<886
Elias J. Halling Recital Hall
(located in the Earley Center for Performing Arts)
350
Myers Fieldhouse
(bleachers only)
3,000
Ostrander Auditorium (Centennial Student Union)
349
Ruth Schellberg Gymnasium
(bleachers only)
350
Ted Paul Theatre
539
Trafton Auditorium C - 121
339
Trafton Auditorium C - 124
145
Wiecking Auditorium
267