Passport
What is a passport and why do I need one?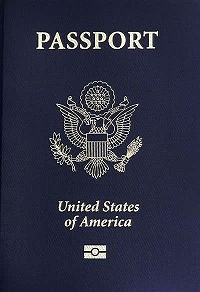 A passport is an official document issued by the U.S. Department of State to U.S. Citizens. If you are a citizen of another country, your passport must come from that country. It certifies the holder's identity and citizenship and entitles the holder to travel under its protection to and from foreign countries.
A passport is required for EVERY student traveling abroad. In most cases (not U.S. based-programs) you will be required to submit a scanned copy of your passport along with your Center for Global Engagement application. This is a part of the Center for Global Engagement Application on the Terra site.
What if I don't have a passport? Apply for one!
The processing of your passport application once you submit it can take anywhere from 1-3 months. We HIGHLY recommend that you apply for your passport NOW or as soon as you have decided to study abroad, even if it will be 2-3 years before you study abroad. Passports obtained from age 16 and beyond are valid for 10 years so it is almost never too early to apply for your passport. Each student is responsible for obtaining passport photos and submitting a passport application via the submission instructions below. Your passport must be valid through a minimum of six months after the end of your program.
What do I need to apply for a passport?
Completed passport application (see below for information on where to obtain an application)
2 identical passport photos (see below for information on where to obtain passport-quality photos)
Valid form of identification (see list as part of the requirement process)
Certified birth certificate or previous passport (as a valid form of citizenship)
Where do I apply for a passport?
For more information on passport requirements and access to the application form, please see the U.S. Department of State website.
In Mankato you can submit your passport application at the Blue Earth County Government Building. You can also go to their website for more information regarding applying for passports or give them a call at 507-304-4251 with any questions. They accept applications for passports from 8am to 4:30pm, Monday through Friday, except major holidays. Some of the places in Mankato you can have your passport photo taken at include the Blue Earth County Government Building, Walgreens, and CVS.
For locations outside Mankato that accept passport applications, please visit the U.S. Postal Services website. Receipt of the passport averages 8 weeks after you submit your application.