Recordings & Presentations
Admissions Application Walkthrough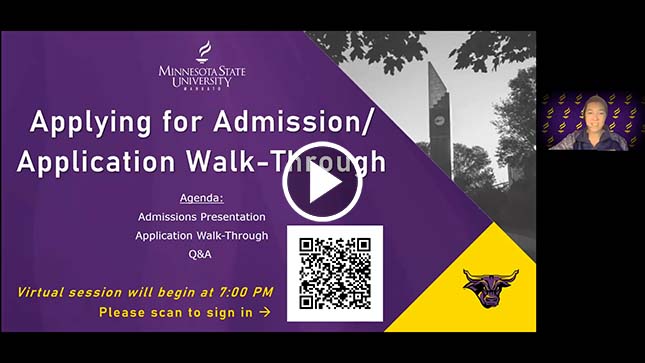 Admissions Office: The Admission Application Walkthrough includes an Admissions Officer's demonstration of the application process.
Watch The Application Walk-Through Presentation Here

Academic & Career Information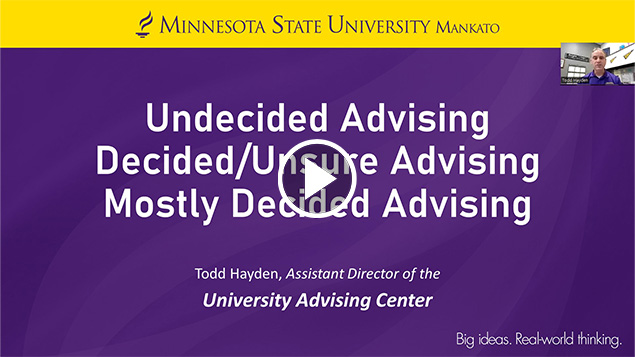 University Advising Center: University Advising provides academic advising to all undecided students who have not yet picked a major, may be unsure of their current major, or are considering a couple of majors. Presentation topics will include exploring majors, meeting your advisor, and answering any other academic questions you may have.
Career Development Center: Minnesota State Mankato offers one of the best values for your money out of a college experience. Our 130 undergraduate academic programs are designed for you to graduate in four years and start your career in a great job. Our Career Development Office is an essential resource on campus to help you translate your classroom experiences into real-world employment.
Watch The Academic and Career Presentation Here

Diversity, Equity & Inclusion, and Student Activities Information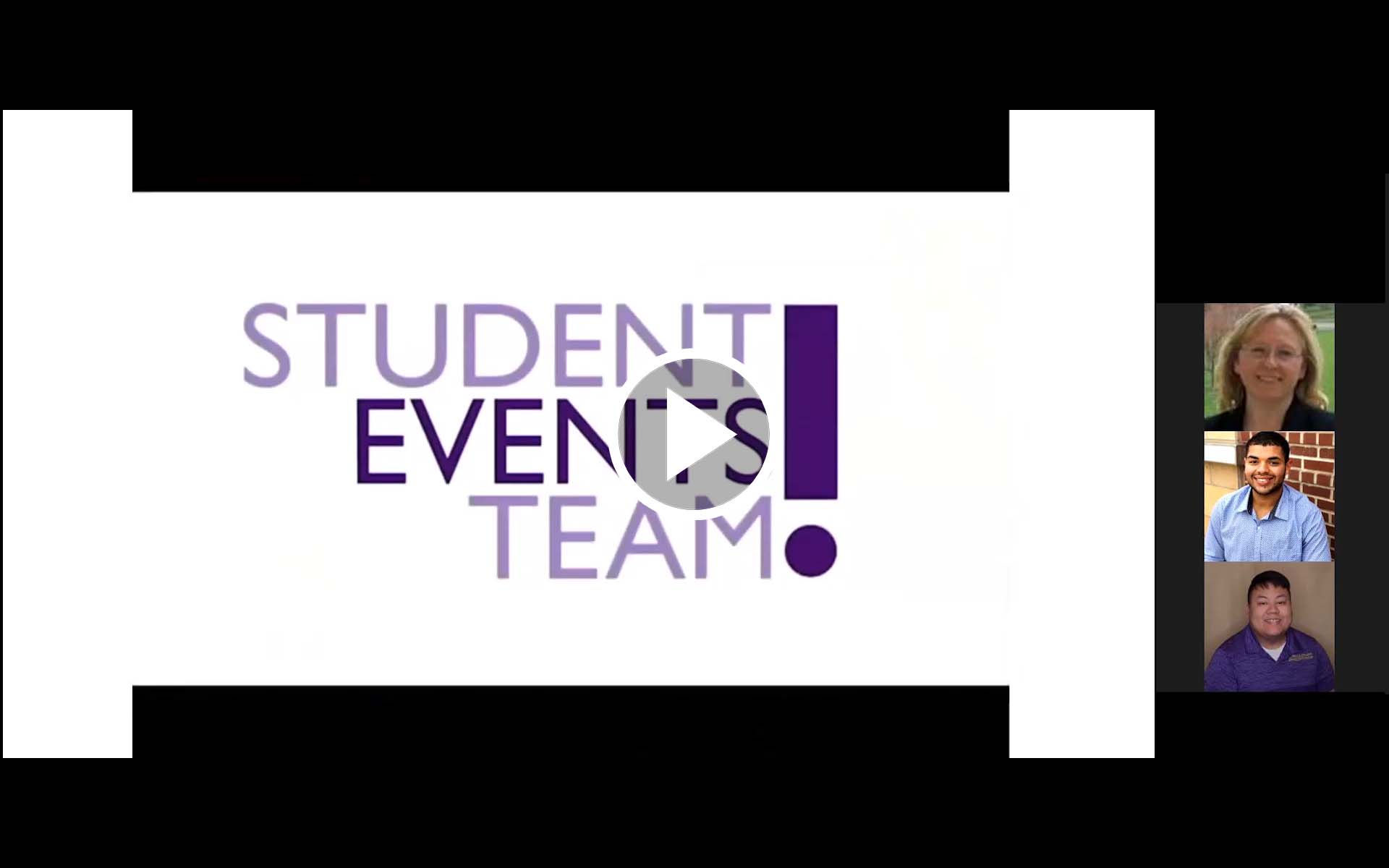 Diversity, Equity & Inclusion: Diversity, Equity & Inclusion's presentation covers the University's commitment to promoting diversity, equity, and inclusion, resources and multicultural centers on campus, and upcoming DE&I events.
Student Activities: Student Activities seeks to be the center for the co-curricular experience at Minnesota State University, Mankato. Their presentation covers community engagement, fraternity & sorority life, the Maverick Involvement Team, nontraditional student resources, recognized student organizations, and the Student Events Team.
Watch The Diversity, Equity & Inclusion and Student Activities Presentation Here

Presentation Slideshow PDF Documents

Academics
Academic Support & Student Success Stories
Program Information Fact Sheets