Editing Standard Pages in EpiServer
The Standard Pages template in EpiServer is designed to be used for basic information pages. Most pages on your website should use the Standard Page template.
What is a Standard Page in EpiServer?
The page you are currently reading uses a standard page template. The site navigation displays on the right-hand side, making it easy to navigate between standard pages on the site.
The majority of the page template is designated for basic text information. Text can be styled in various ways, and the editor is similar to Microsoft Word.
Editing a Standard Page
Views for Editing
There are two views to choose from when editing a standard page:
On-Page Editing
All Properties
On-Page Editing allows you to view your content in the context of the page. All Properties allows you to work in the back-end environment.
You can toggle between the two views by clicking between the buttons that are located to the right of the "Options" button in the upper right-hand corner of the page editor.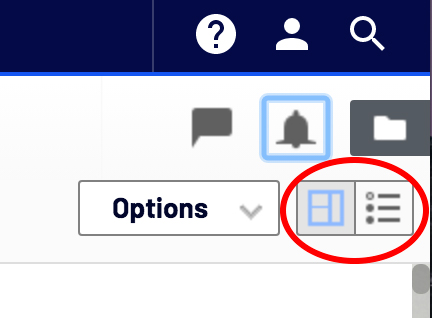 Using the Text Editor
The text editor is the tool that you will use to edit most of your content and is used for editing some blocks as well. There are a variety of styling and functionality options to choose from in the toolbar. Comprehensive instructions on how to use the text editor can be found on the text editor page.
Using Blocks on Standard Pages
There are two areas on a standard page that can support the usage of blocks: the "Bottom Content Area" (below the text information on the page) and the "Side Content Area" (below the right-hand navigation).
Some blocks are designed to be used in these areas, while others should not be used on standard pages.