HD Recording Studio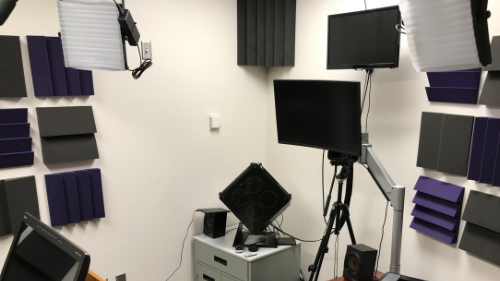 What is the HD Studio?
The HD recording studio is a high-quality recording studio located in the Center for Excellence and Innovation in the lower level of the Memorial Library 94C.
The Studio Features:
Professional quality lighting
Studio-quality audio
HD video
Captures instructor as well as presentation
Available for Faculty and Staff.
How Do I Use the HD Studio?
Contact Michael Manderfeld if you would like to schedule a recording time. The studio is managed by a skilled student worker who will work alongside you to provide all of the technical assistance required.
Preview A Sample Lecture Recorded in the Studio