Homecoming Royalty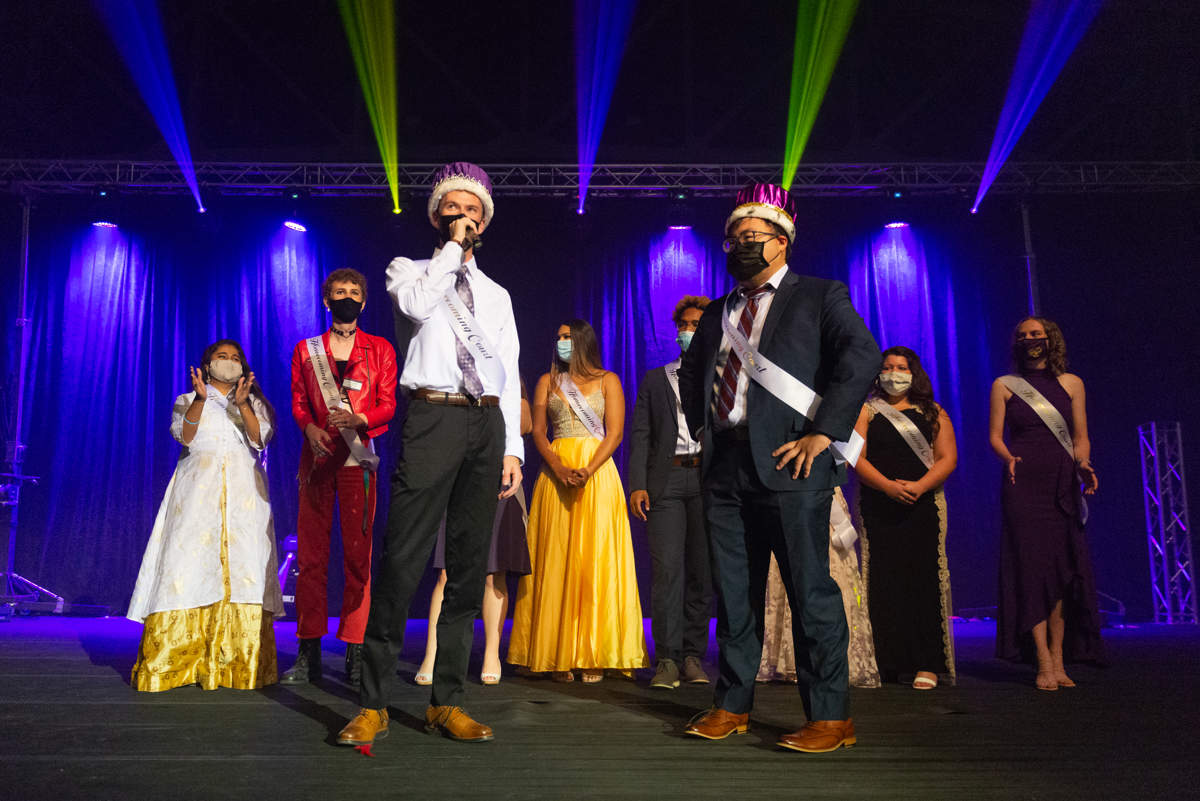 Voting Begins: 8:00 A.M. September 19th - 12:00 p.m. septmber 22ND
2022 Court
Your 2022 Candidates are:
Royalty
(Not announced yet, check back soon for updates!)
Court
Minnesota State University, Mankato has made it a tradition to embrace and encourage all students to get involved. In 2016, the Homecoming Committee, Student Events Team, and the Minnesota State Student Association, (MSSA) have worked together to discuss the topic of the King and Queen titles to be inclusive.
"Minnesota State University, Mankato prides itself on diversity and inclusivity for all students. The Homecoming Committee chooses royalty based on leadership, involvement, academic excellence, and the most Maverick spirit," said Hunter Whitmore, Homecoming Competitions Chair.
Each year moving forward, the Homecoming Committee will select a court of 10 individuals to represent the student body. From these ten, two Royalty will be chosen regardless of gender or sexual orientation.
MAVERICK COURT SELECTION
Homecoming court will be chosen based on the following (each a 10-point scale):
Demonstrated leadership on campus
Demonstrated involvement in campus activities
Academic excellence
Ability to represent Minnesota State University, Mankato with a positive image
---
MAVERICK ROYALTY RUBRIC
Homecoming Royalty will be chosen based on the following
15% Attendance at homecoming events
40% Candidate Interview
45% Percentage of Royalty Voting
---
HOMECOMING ROYALTY REQUIREMENTS
Candidates must have completed a minimum of 30 credits at Minnesota State University, Mankato.
Candidates must have at least a 3.00 cumulative GPA and be in good standing with the University.
Candidates must be currently enrolled in at least six (6) credit hours at Minnesota State University, Mankato.
All candidates must fully complete the Royalty Application and turn it in by Sunday, September 11th at 4pm on Presence.
All Royalty Court members must attend a mandatory meeting on September 16th at 2pm in CSU 173. If a candidate cannot attend the meeting, the Homecoming Chair or the Student Events Team advisor must excuse them in advance. This meeting will cover the duties of the Homecoming Royalty along with handing out posters.