Goals and Values
The meaning behind INVITE, INVOLVE, and INSPIRE.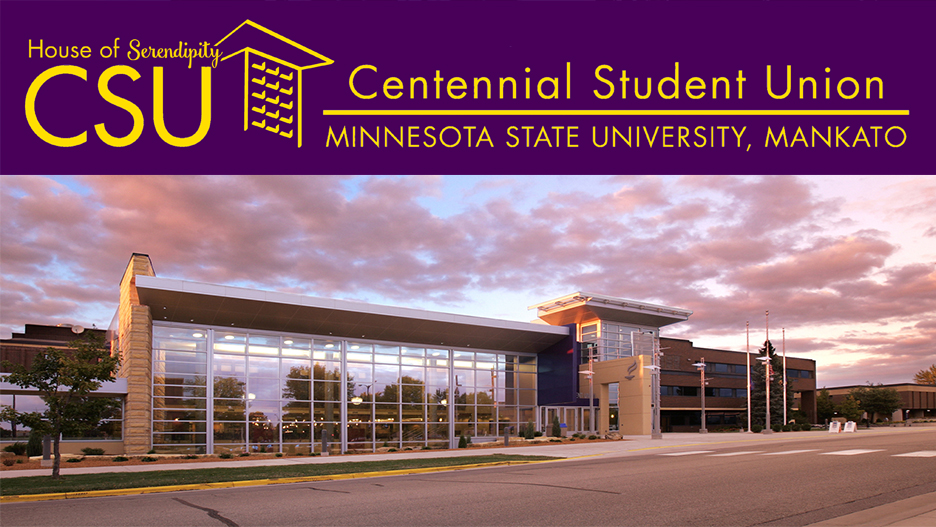 Mission:
Serving as the student-centered heart of campus, the Centennial Student Union provides an innovative, dynamic, and inclusive learning environment where quality facilities, programs, and services complement and enhance the academic experience.
Vision:
The Centennial Student Union aspires to be a nationally recognized leader that fosters traditions and university pride while exceeding the evolving needs of our thriving campus community.
We will INVITE individuals to make personal discovery
We will INVOLVE students in social, educational and cultural interaction.
We will INSPIRE students to become engaged community leaders.
Core Values
Leadership: Nurturing wisdom through communication, collaboration and confidence.
Integrity: Shaping self-respect through values, loyalty and accountability.
Community: Developing global perspective through understanding, appreciation and teamwork.
Personal Development: Fostering aspirations, unquenchable curiosity and steadfast determination.
Innovation: Embracing change with resourceful creativity.
Celebration: Delivering opportunities for building lifelong learning, memories, and friendships.
Standards and Principles
The Centennial Student Union is a member of the Association of College Unions International (ACUI) and the National Association for Campus Activities (NACA). Our staff and students have adopted as our own, the purpose, values and ethics developed by these professional associations. We also adhere to the standards set by the Council for the Advancement of Standards in Higher Education (CAS).
University Mission Statement
Minnesota State University, Mankato promotes learning through effective undergraduate and graduate teaching, scholarship, and research in the service to the state, the region and global community.
Student Affairs advances the mission by:
Fostering learning and development
Supporting student success
Preparing students to be leaders in a global society