CSU Technical Services
The Student Union is constantly upgrading to allow the utilization of the latest innovations in technology. Contact University Scheduling and Conference Services to explore technology options for meetings and events.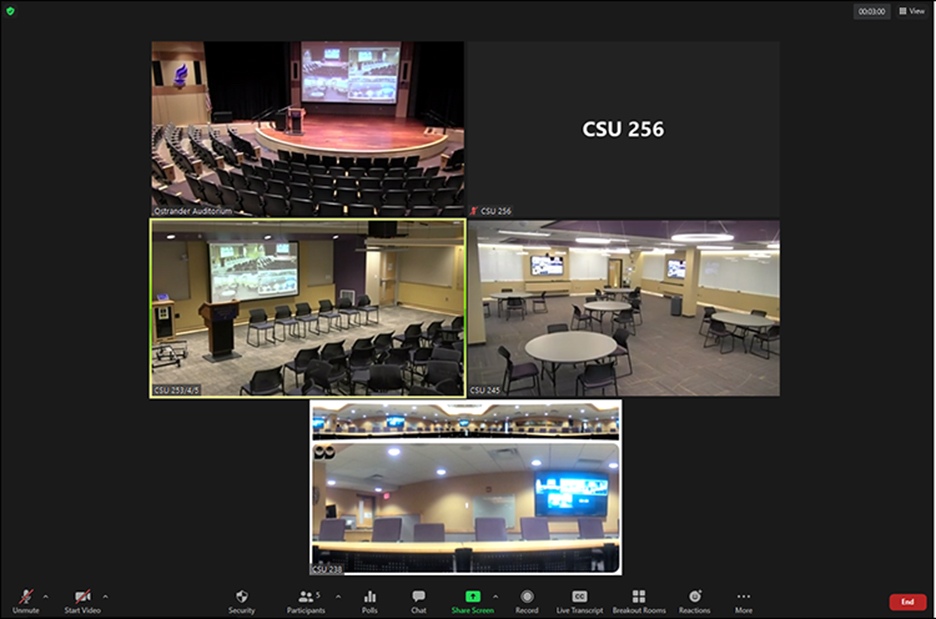 THE NEXT BEST THING TO BEING THERE!
Ostrander Auditorium and CSU conference rooms now offer the latest in Zoom Video Conferencing.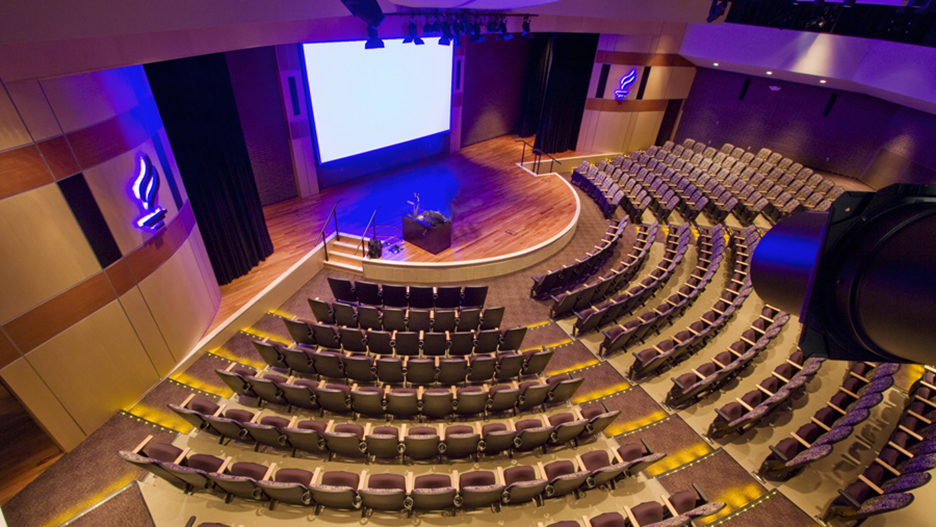 Ostrander Auditorium
Ostrander Auditorium offers the latest in multimedia communication, perfect for professional entertainment or information delivery.
Ostrander Technical Specifications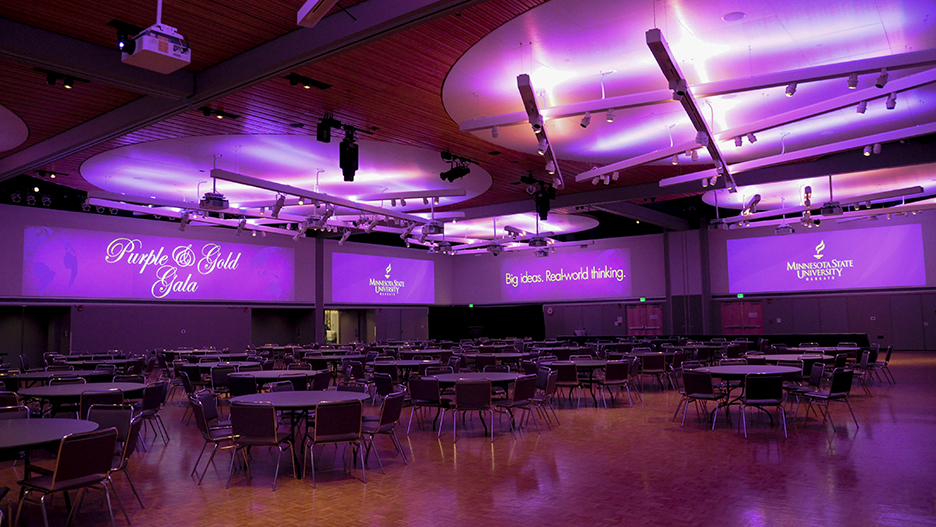 The CSU Ballroom
The Ballroom can be used as one large space or five separate spaces for concerts, speakers, banquets, wedding receptions, meetings, and cultural events. The Ballroom incorporates the latest in energy efficient lighting and walls that double as viewing screens for 17 Sony laser projectors.
Ballroom Technical Specifications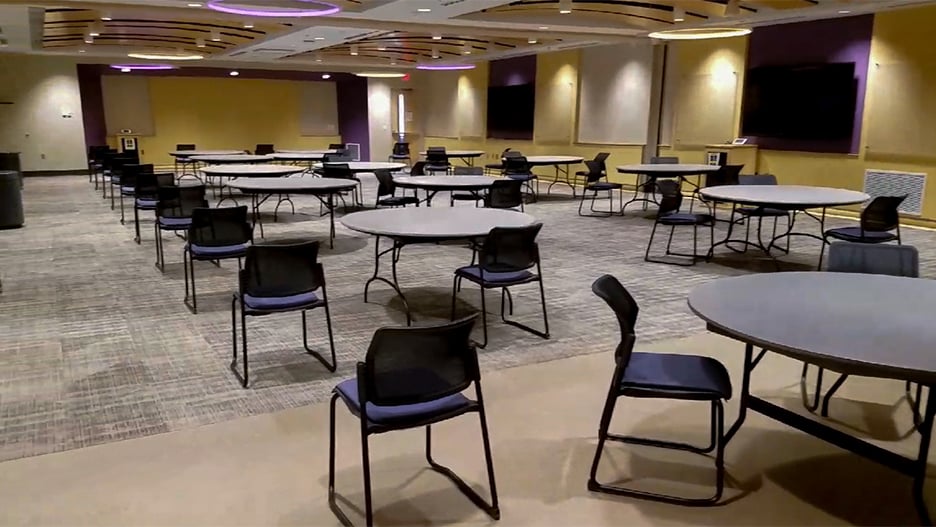 Meeting and Event Spaces
Additional meeting and event spaces offer multimedia, technology, and internet capabilities to meet needs from intimate to grand.
University Scheduling