CSU Ballroom Specification Sheet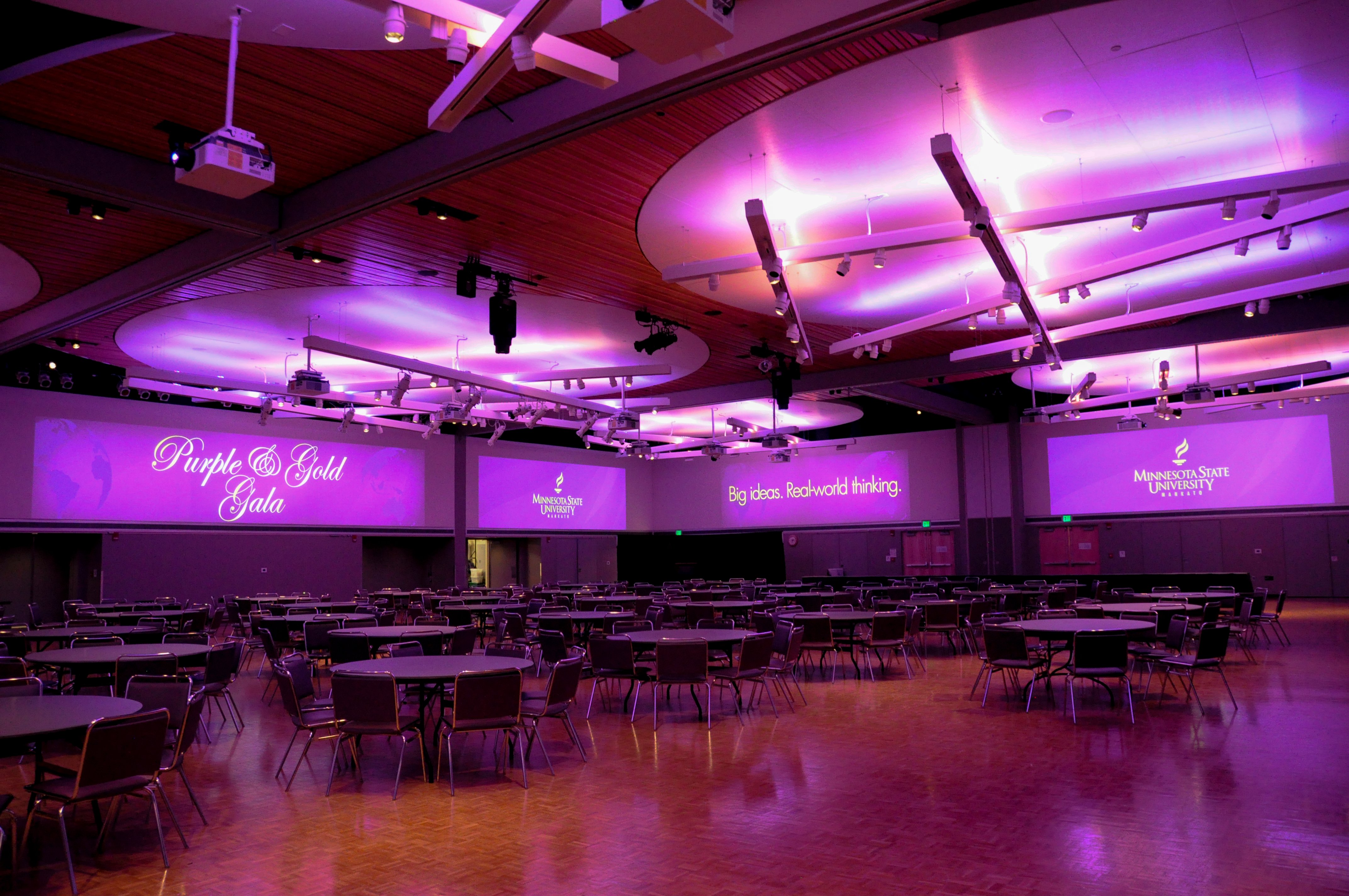 In October 2011, the Ballroom reopened after a complete floor to rafters renovation. The room can be used as one large event space or five separate spaces for concerts, speakers, banquets, weddings, meetings and a variety of other events. The Ballroom consists of a unique lighting plot enabling the use of energy efficient LED lighting to customize the colors that are concentrated on the walls and the ceiling with virtually any color. In addition there are dimmable metal halide and halogen down lighting to create a warm and inviting atmosphere. There are 17 Sony laser projectors mounted from the ceiling providing projection coverage of the Ballroom in almost its entirety. The newly-installed projectors are the largest single-application of Sony laser projection technology in the country. All 17 projectors are able to be controlled by Dataton's WHATCHOUT which is multi-display software which orchestrates photos, animations, graphics, video, sound and live feeds across multiple display areas. When divided the Ballroom has the ability for each space to have separate and simultaneous media controls. This is all done through mobile media carts controlled by a Crestron control system. This allows the Ballroom to be utilized for multiple events at the same time while still giving the opportunity to utilize the sound, projection and lighting in each divided space.
Ballroom Layout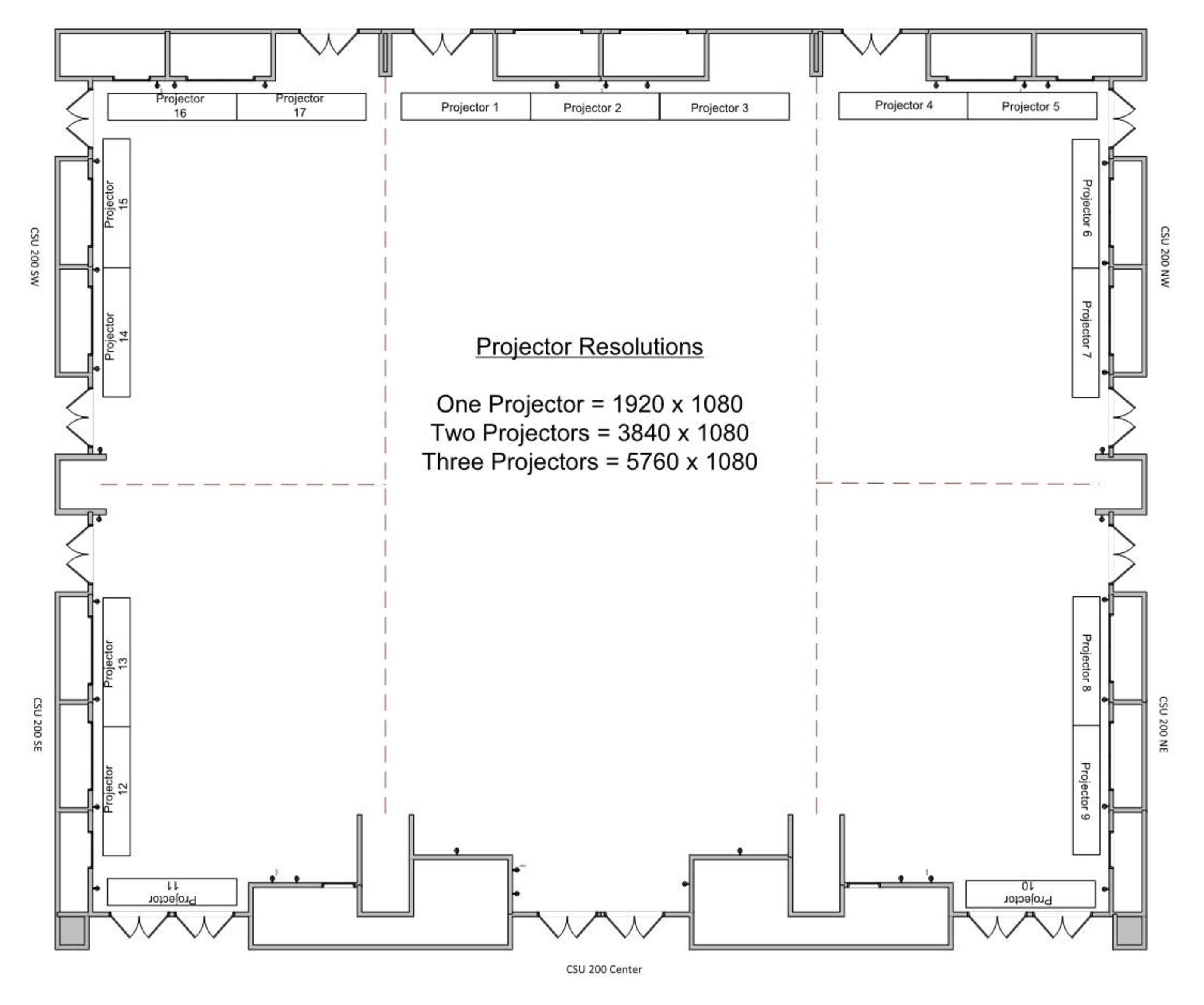 Lighting
(1) ETC ION Lighting Console (2,560 channels)
Unison Mosaic System and Mosaic Designer software
(16) ETC Source Four ERS for use as face light and gobo projection upon request
(15) ETC Source Four PAR as RGB stage color wash
(2) Philips Vari-Lite VL1000s
(1) Rosco I-Cue Intelligent Moving Mirror
Philips Color Kinetics LED fixtures for use as ceiling and wall color washes
Metal halide room wash
Dimmable halogen room wash

House Sound
Tannoy speakers throughout ceiling

Crestron Control System
Input to system from seven media cart locations via HDMI, VGA, and Mini Display
(1) Cable television tuner

Projection
- (17) Digital projectors (Sanyo PLC-ZM5000L)
Video Management System
Dataton WATCHOUT multi-display projection and playback system lets you orchestrate animations, graphics, video, sound, and live feeds in a single show across multiple display areas.

High End Electrical
200 Amp 3 Phase LEX Company Switch