Frequently Asked Questions
Get the answers to frequently asked questions about roommates.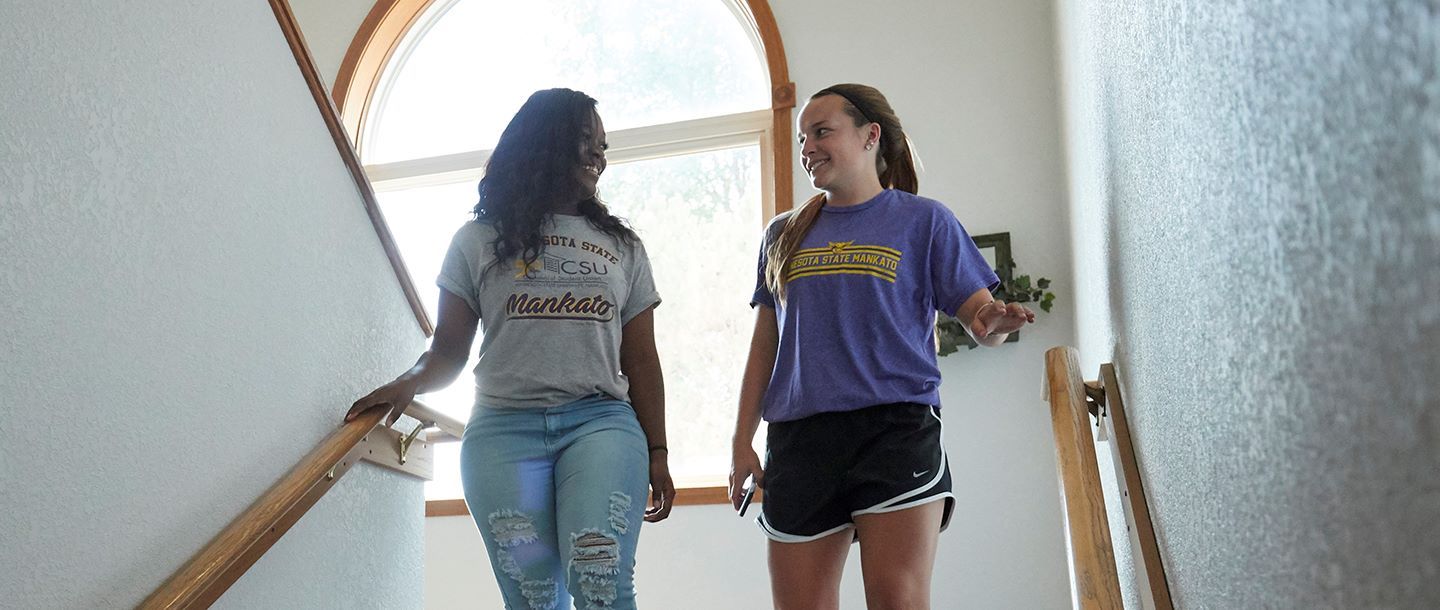 Q: I will be a new student and want to live with a current MSU student. Is this possible?
A: Yes! Contact our office and we can tell you more.
Q: What if I don't make a roommate match? Will I be assigned a roommate?

A: Yes, we will pair you with a roommate of compatible age, gender, & smoking preference.
Q: Can I request a certain person to be my roommate?
A: Yes, if you both reserve housing by February 16.
Q: I don't see a section for Roommate Pairs in my housing portal.
A: Roommate Pairs will be open to eligible students in the housing portal February 26-March 15. If you don't have access to this feature and believe that you should, contact our office at 507-389-1011 during business hours.
Q: I want to live in a semi-suite/apartment with my desired roommate. How do I ensure we get to live in the same space together?

A: A Roommate Pair should be created by one of the students and the other student should be invited to it. Make sure the invited student has accepted their invitation to join the pair by 11:59 p.m. on March 15 to lock it in. If they don't accept their invitation, they will not be included in your Roommate Pair.
Q: Where can I find my screen name?

A: When you are logged into the housing portal, click the menu bar (top left corner that has 3 lines stacked on top of each other). Click My Details and you will be able to see your name, your screen name, and the email address you have associated with your application.
Q: Can I change screen name?

A: No.
Q: If I message a potential roommate in the housing portal, how will I know if they respond?

A: If someone messages you in the housing portal, you will receive an email that notifies you that a message is waiting to be reviewed in the portal. Once you are logged into the portal, click the notification badge in the upper left corner to view your messages.