Renovated Triple Room
Three students live in Renovated Triple rooms (air-conditioned). The room is slightly larger than a double room and has three sets of furniture. This room has a renovated closet in addition to a freestanding wardrobe that can be moved about the room. There is very limited supply of this room type.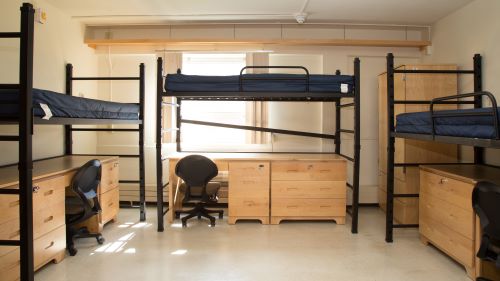 Floor Plan
Approximate dimensions: 14'1" x 16'6".

---
Interactive Room Tour
Get an in-depth look at each room with our interactive tours. Navigate through the virtual 3D space by clicking on different objects. Rotate the room view by clicking and dragging your mouse.
---
360 Video Clip
---
Room Measurements
Each room varies, so measurements are approximate.