Family Communications
The Maverick Family Connection is a new way to stay involved with your student and Minnesota State University, Mankato.
It is your one stop shop for:
Access to important campus news and deadlines
Personalized newsletters
Customizable portal content based on your interests
Click on the link below to create a Maverick Family Connection account: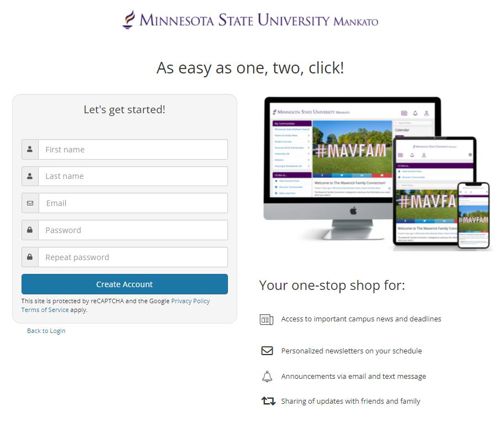 Once your account is created, you can select the type and frequency of information you receive. If your email address or contact information changes, please update this on your portal profile.
Questions, comments, and/or feedback about the parent and family portal can be sent to familyconnection@mnsu.edu.