Zoom

Zoom is a full-featured video and collaborative technology that unifies cloud video conferencing, simple online meetings, and group messaging into one easy-to-use platform. Zoom accounts allow for video, audio, and content sharing between up to 300 participants in a meeting or 500 in a webinar from any device including Windows and Mac computers, and Android and iOS devices.
All students, faculty, and staff have access to a premium university account. Always use our secure MinnState log in portal, minnstate.zoom.us. Click "log in" below to get started. Anyone that you invite can join your meeting, they don't need to be affiliated with the university or have a Zoom account.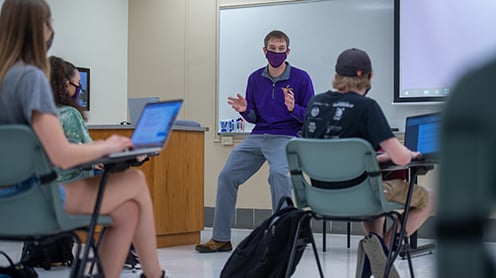 Tutorials, instructions, support articles, and videos on using and preparing for FlexSync in the classroom and virtually.